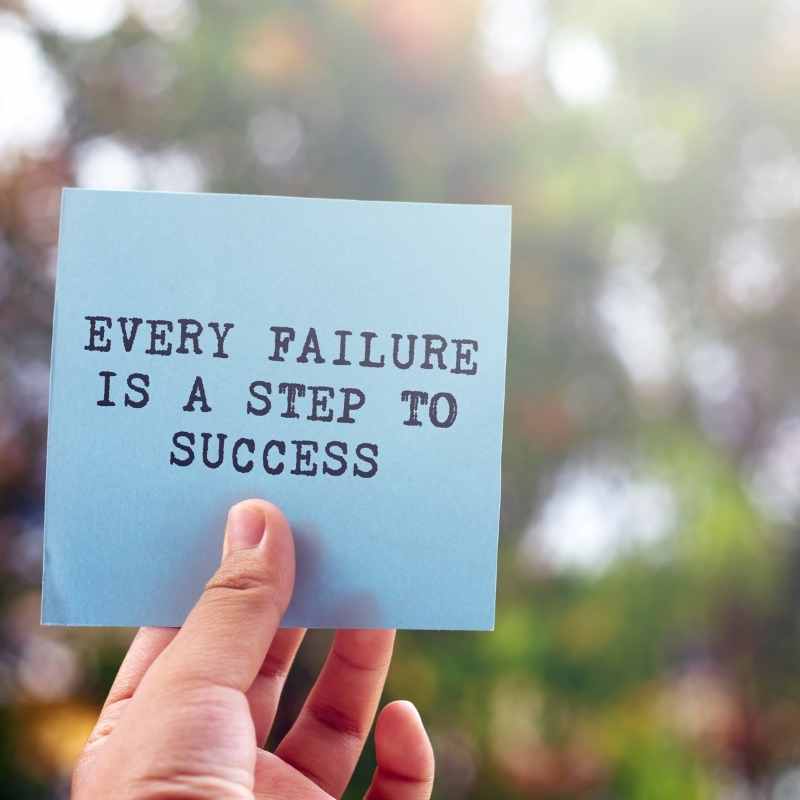 You Couldn't Live With Your Own Failure
The quote "You couldn't live with your own failure" is said by the famous Avenger character "Thanos" in the movie End Game, the dialogue got viral and received much attention from members. In this article, we will highlight why Thanos said those golden words and what the dialogue meant. Additionally, we will discuss the failure, its causes, and consequences of living with failures. Scroll down and Read.
Definition Of Failure
An action or condition of not meeting the desired goals or success is called "Failure". Moreover, the definition of failure varies from person to person. Some people think failure is not achieving success, whereas others think failure is not receiving the basic needs of life.
It is basically a step towards success. The person who tries and fails is always better than one who never tries. Life is full of experiences and learnings and nobody is perfect here. However, not dreaming because of fear of failure is destructive. Besides, it is not possible to achieve your dreams and goals without facing failure. Similarly, fear of failure can bring negativity whenever a person thinks of their goals. People with a fear of failure are most likely containing a negative mood when being asked about goal accomplishments and visualization. [1]
The other name of fear of failure is "atychiphobia". It stops us from taking steps to achieve the target. That's why people refuse to take risks and chances and are stuck in the same position for long.
What is meant by "You Couldn't Live With Your Own Failure"
The famous Dialogue "You couldn't live with your own failure" is delivered remarkably by inevitable Thanos. Thanos is the male negative character of Marvel  Cinematic Universe (MCU) film "Avengers". Additionally, the Avengers series is one of the most loved movies, and full of action, suspense and drama.
The dialogue got viral right after the release of the "Avengers End game" trailer. In the trailer, it is portrayed that; Thanos is in the past and speaking to the Avengers team. Where he knows about the future, what is next going to happen. Similarly, he is already aware that he will win against the Avengers team. Moreover, he knows that the avengers would refuse to accept their defeat. Then the time came when both rivals one to one came forward and delivered dialogue.
"You couldn't live with your own failure". Where did that bring you? Back to me."
Thanos said in that dialogue that if you could not accept the failure, you came to undo my snap. He added that the failure brought you back to me and this time has arrived when you have to face punishment and I will beat you all. He was sure that he would win against the Avengers, which made him look more powerful and undefeatable.
Apart from movies, the dialogue works as an inspirational quote whereas the failures are barriers towards the dynamic of life. To tackle the fear of failure, we need to focus on the roots and cause first.
Can Someone live with their failure?
Yes, It is possible to live with your failures. Because failure is not a sign of an unsatisfactory and shameful act. But it means the person is willing to change his destiny and work for something big. It means you have the courage to bear the negative results and still learn to make your actions perfect and attain a profit. If a person is not tough enough to take risks, then he should not carry goals and set targets. Therefore, it is not an embarrassment to live with failure, but you are comparatively done best to achieve success than those who never tried. Here are some motivational quotes on failure which show how we all need to normalize failure and accept our mistakes.
Motivational Quotes
"Just because you fail once, doesn't mean you're gonna fail at everything. Keep trying, hold on, and always, always, always believe in yourself, because if you don't, then who will, sweetie?" -Marilyn Monroe
"You always pass failure on your way to success." -Mickey Rooney
Failure is not a detour, not a dead-end street.-Zig Ziglar
Failure is another stepping stone to greatness. –Oprah Winfrey
Ever tried. Ever failed. No matter. Try again. Fail again. Fail better.-Samuel Beckett
Causes Of failure
If one is willing to change his destiny, he should not think about the consequences. Perhaps some actions may cause negative impacts on individual lives, but the rest achieve what they are struggling for. In order to get positive results from your hustle and attain success, there must be some failures that can take place. Moreover, focus on the causes of failure first, through this you can improve your mistakes and learn from them. The major causes of failure include:
The lack of emotional support from family, most importantly parents, which every human need. Sometimes financial support is also required, but unsupportive and critical parents may spoil one's personality. This is why most children cannot deliver their best in Academic Institutions.
Some people face serious tragedies like the loss of a loved one, any accident, or traumatic event; this may be the reason behind failures. Similarly, they are not strong enough to hold their dreams and take risks.
Lack of Persistence is another main cause of failure. People think big and carry their goals in their minds, but it is essential to keep on trying continuously. Moreover, it is easy to take a step back from your goals but you are just steps away from success if you are doing it the right way. Consistency is important to transform your dreams into a real success with unending efforts.
Repetition of past mistakes is a blunder for people with aims and goals. Success is always dependent on failures and uncountable mistakes, but not addressing the root cause of mistakes can cause negative results. Furthermore, repeating the same mistake highlights a lack of understanding of your target and objectives. Therefore, Always try to learn from your bad experiences and mistakes, this makes one mature and wise.
Lack of seriousness towards your goal is a major cause of nonsuccess. It is always crucial to keep your targets on priority, otherwise you only end up with failures. Self-control and discipline are required for one when you look for a successful life.
Funny Memes On "You Couldn't Live With Your Own Failure"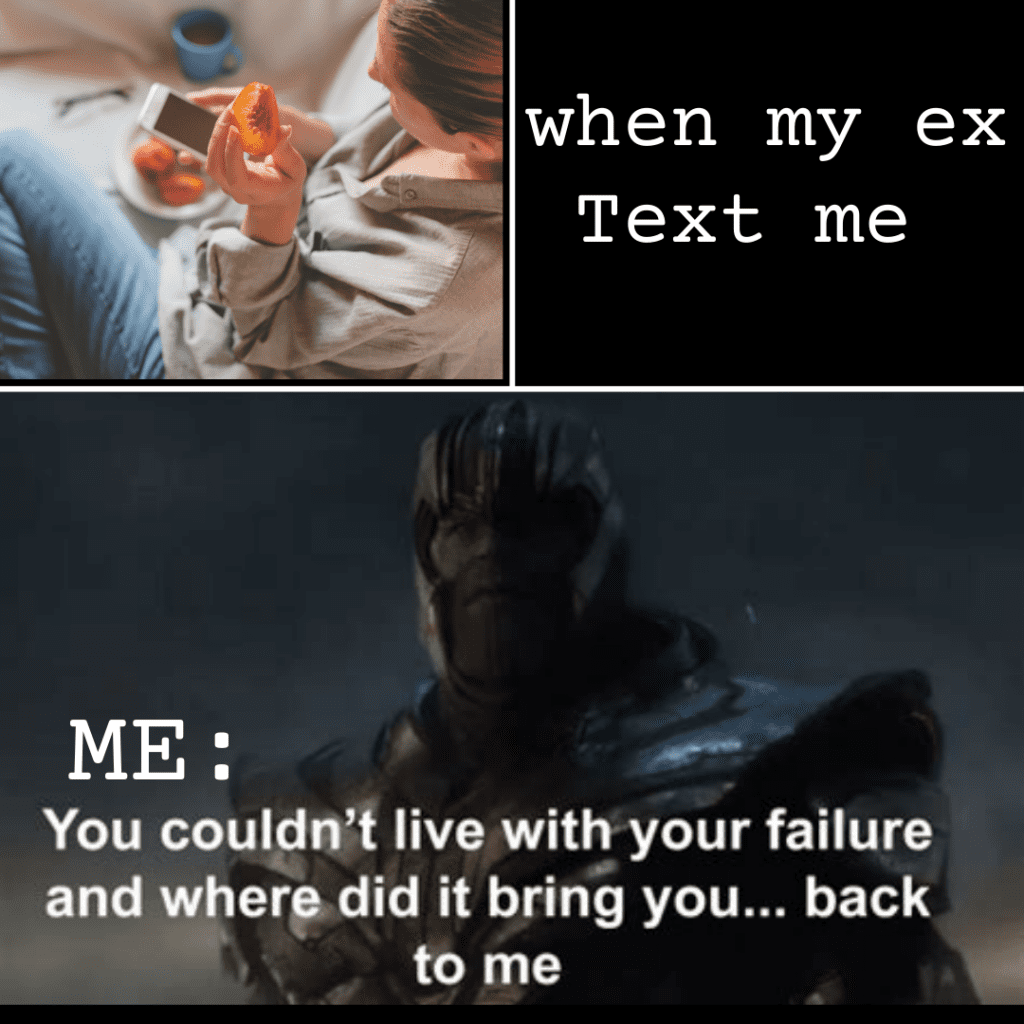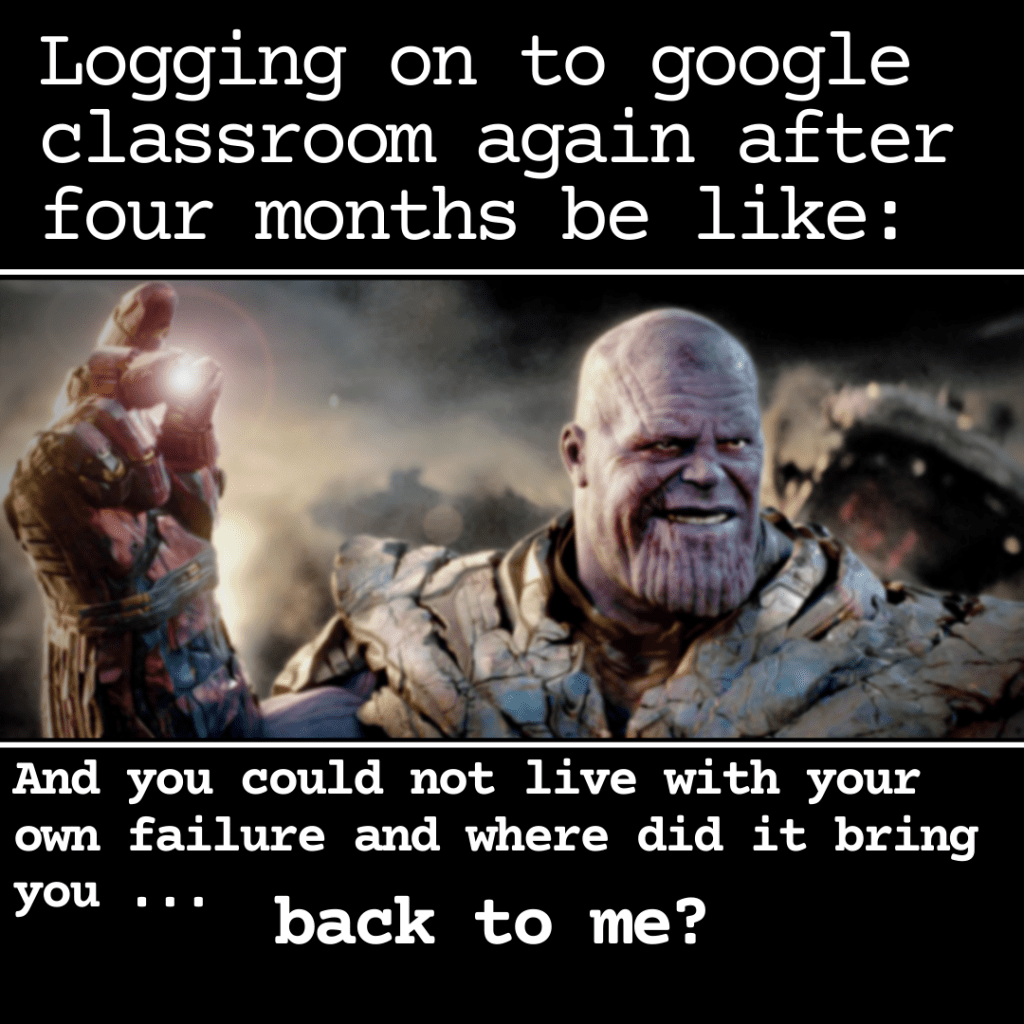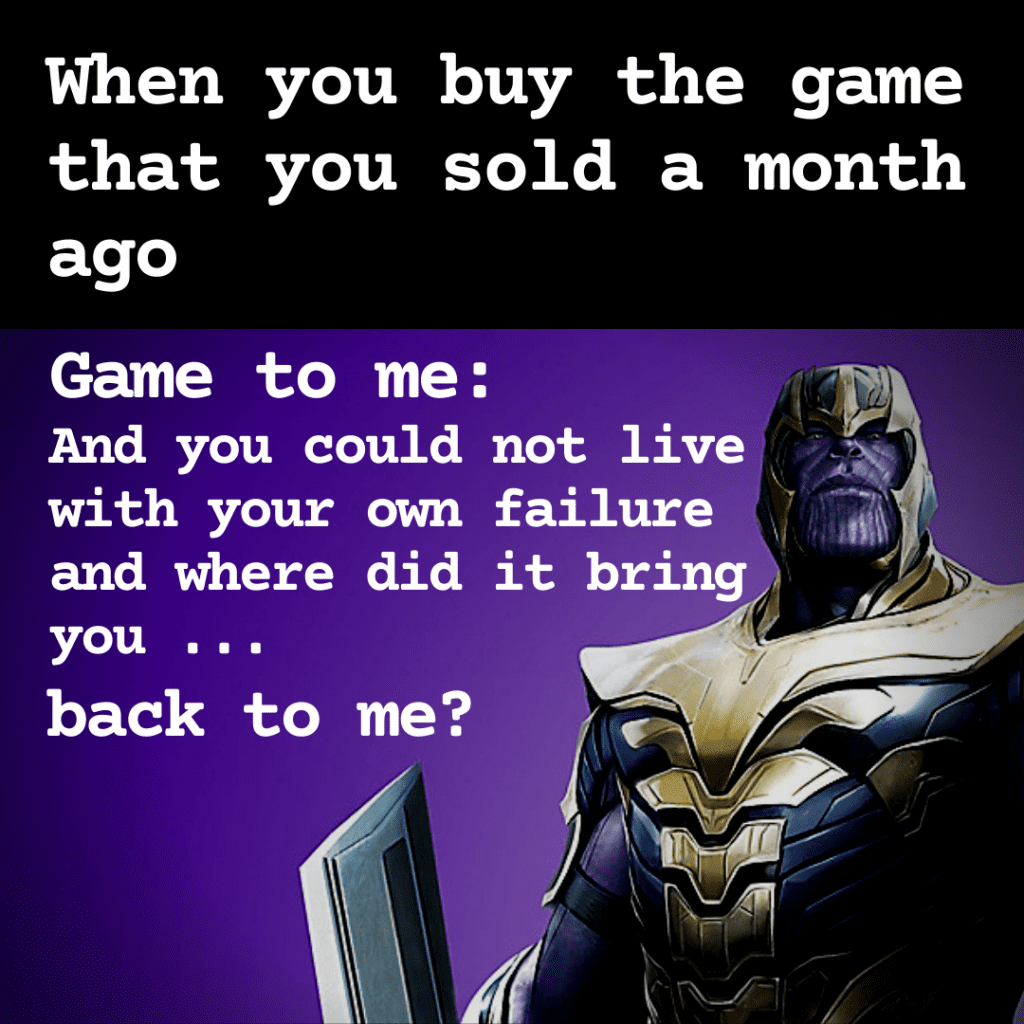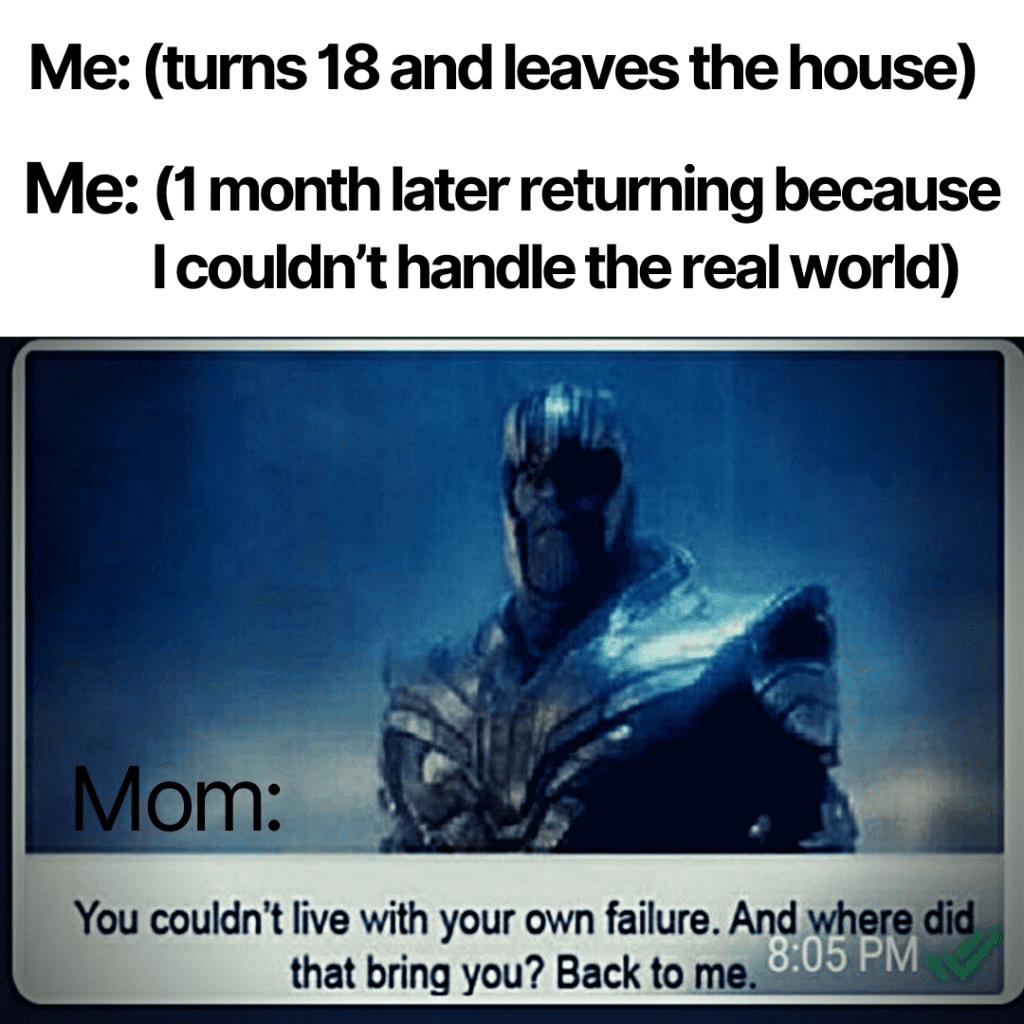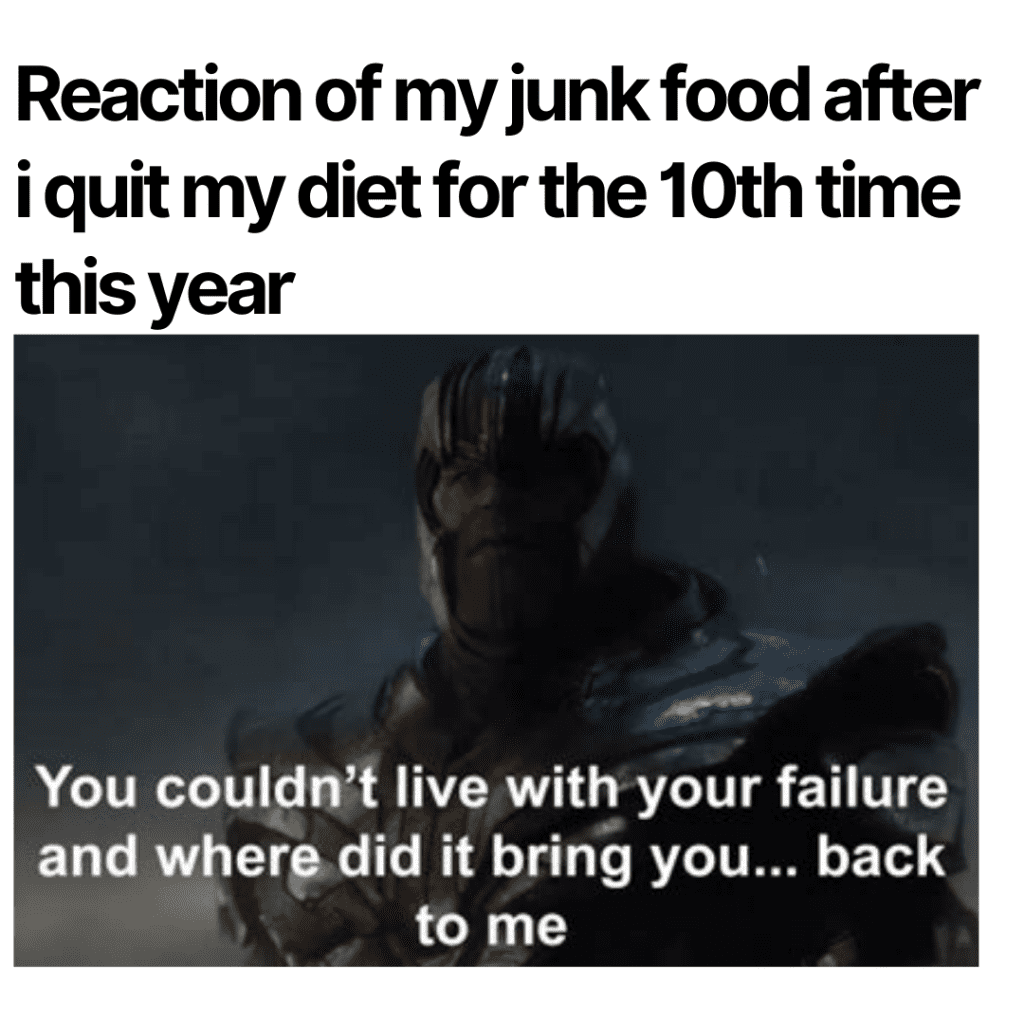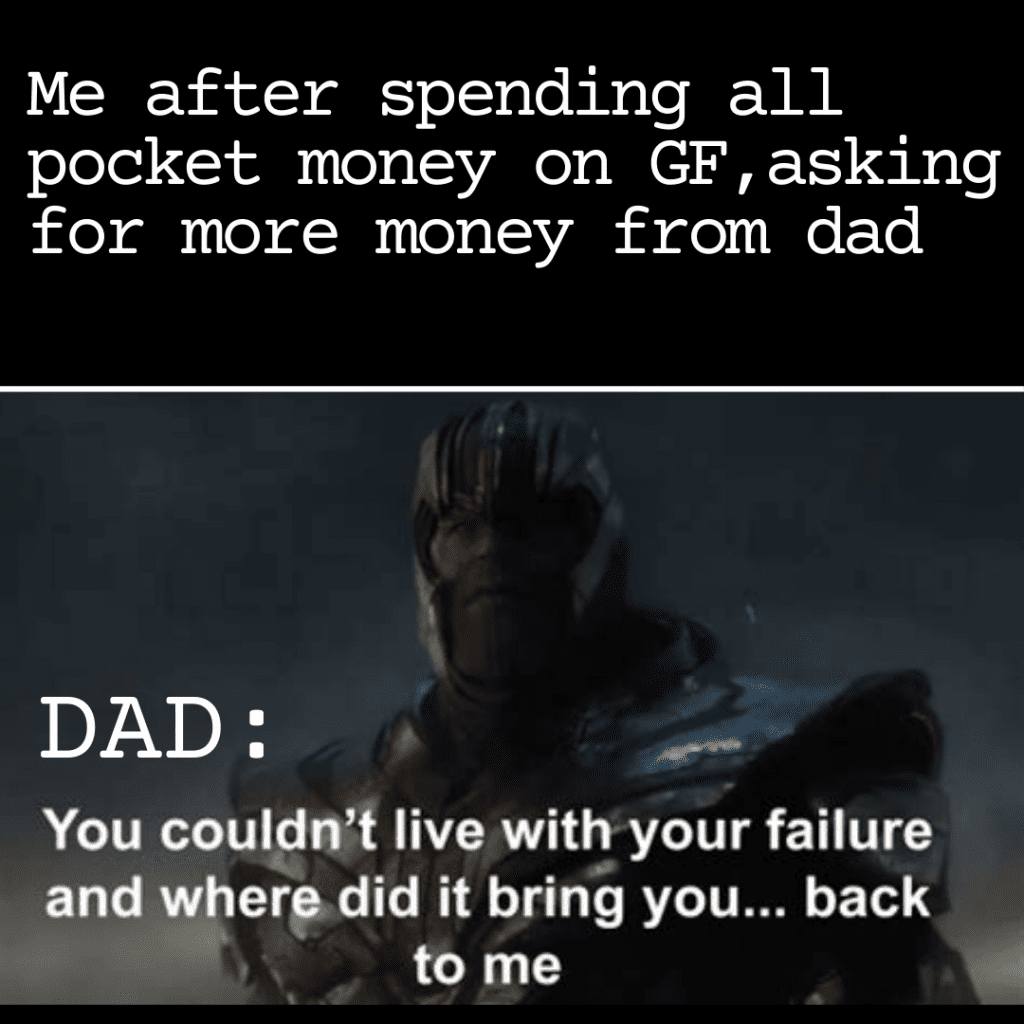 Conclusion
Failing is not an end to your goals, but it's an initial step that arrives to boost your self-esteem and make you more energetic. Numerous popular people shared their history about how they came so far in spite of multiple defeats. Therefore, the aim to succeed is unending effort without getting worried about the results. This is how one can gain the desires they are living for.
Related Articles