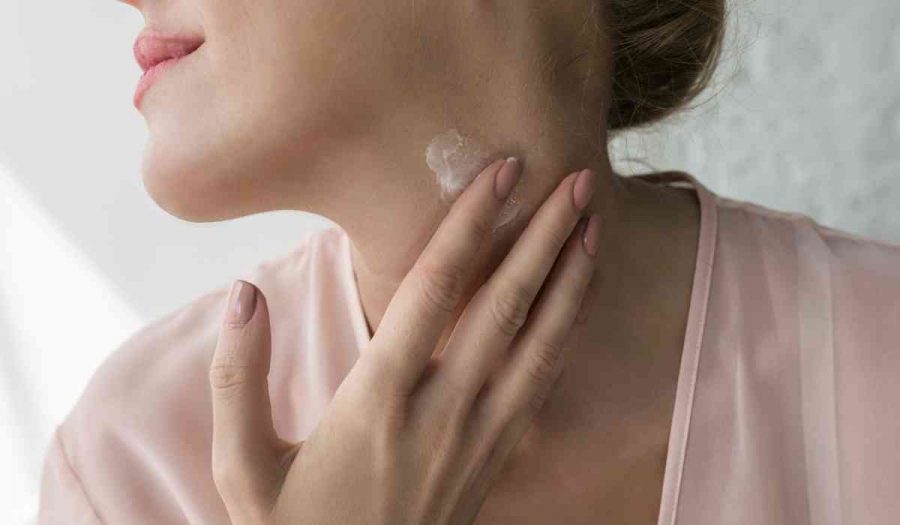 How To Get Rid Of Turkey Neck | Unveil The Best Ways
Introduction
Turkey neck is just another name for wrinkled, sagging skin on the neck and everyone wants to get rid of it. It can be a common side effect of aging because just like your face your neck skin is also very susceptible to the signs of aging. The common signs of aging are crepey skin and turkey neck. Similarly, the turkey neck can make your skin look crinkly and rough like your rough elbows. Additionally, it affects the musculature and elasticity of the neck skin which results in loose, dangling, and often wrinkly folds; which look similar to a turkey's wattle. In simple words, it starts when your neck muscles begin weakening and your skin loses its ability to stretch, stay tight, and also it loses its elasticity.
This article focuses on how you can get rid of turkey neck; how you can regain the tight, smooth skin that you have enjoyed in your younger years.
Even after all the factors that causes turkey neck there are few ways through which you can treat this:
The 4 Ways to Get Rid of Turkey Neck
Different Exercises
Skincare Routine
Healthy lifestyle habits
Surgery
Exercise
Exercise is the key solution for almost all body problems because exercise helps in strengthening the underlying muscles and gives your body a firm look. There are so many different kinds of exercises to treat turkey neck skin and get rid without surgery. Few of them are mentioned below.
Chew
In this exercise, you have to create tension in your neck muscles by just chewing more. Similarly, sit with your back straight. Lift your head back, close your lips and point your chin towards the ceiling. Now slowly move your teeth just like you are chewing gum. You will feel the stretch. You have to repeat these 20 times to get better results.
Kiss the Ceiling
To do this exercise you have to position yourself in this way that your head is about forty-five degrees between looking straight up and looking straight ahead. The other way is you can tilt your head a little back and you just have to look at the ceiling. Then, next thing is that you have to make a pout with your lips as if you are giving a kiss. Just repeat this exercise 20 times for better results.
Raise and Turn
For the raise and turn exercise you have to lie on the floor on your back. Now raise your head and neck gently away from the floor. Then follow  these 4 steps to get rid of turkey neck which are:
Turn your neck and head to the left
Now to the center
And again turn to the right
Back to the center and lower to the floor. This is only one repetition you have to complete 10 more repetitions once a week for better results. Hence, avoid fast movements to prevent any kind of a jerk in your neck.
Neck Lift
You have to lie on your bed with your head hanging over the edge of the bed. Now as the name suggests you have to lift up your neck slowly and carefully as high as you can. Use your whole neck muscles. Therefore, repeat this exercise 5 times for the best results.
Skincare Routine
The wrinkles on your chest are often caused by the same factors that affect the skin on your neck, so you can use the same technology that was used to treat the wrinkles on your chest to treat the wrinkles on your neck also. There are few products out there that are very helpful in treating aging and turkey necks.
The main chemical that is presented in almost every anti-aging cream is N-acetyl glucosamine which is a natural form of glucosamine.  According to some research, these anti-aging creams tend to improve the appearance of the turkey neck just by soothing and firming the skin and also reduces the effects of hypertension.
One study source shows that women had constantly improved their neck appearance with the use of cosmetic cream which contains N-acetyl glucosamine for almost 16 weeks.
Lifestyle Habits
No medication, exercises, or creams will go work until or unless you are not eating healthy because eating healthy is the only key to get rid of turkey neck. Your healthy eating choices in your day to day life create a huge impact on how well your skin is and also on your overall well being.
Healthy Eating
If you are very serious about getting rid of turkey neck then you should start eating well. Eating a healthy plus anti-aging diet has shown multiple benefits for our skin. Many minerals and vitamins in your diet act as antioxidants that remove free radicals and toxins from your body which eventually protects our skin cells and keeps them youthful. Furthermore, you can also make your blood circulation improved by eating some food and spices which have high anti-inflammatory properties.
Being Active
Try to be active for at least 30 minutes or more if you can. You can either do all the exercises that are mentioned above or any other kind of activity that makes you active. Because being active actually increases blood circulation and ensures that our skin cells receive all the nutrients they need. Many studies have shown that exercise can actually help in reducing stress also which results in more youthful skin.
Drinking Plenty of Water
Water is very essential for our body, to stay healthy drink a plenty amount of water. As it flushes away all the toxins and provides an ample amount of hydration to the cells. So drink at least 8 cups of water daily if you really want to get rid of turkey neck.
Prevent UV Light
Everyone loves to sit in the sunlight but do you know sunlight is the main cause of skin aging? If not then yes sunlight causes skin aging because when your skin absorbs UV rays from the sun it breaks the Elastin and collagen of your skin membrane which is essential for healthy youthful skin. When these crucial proteins get destroyed your skin eventually loses its plumpness which results in wrinkly or sagging skin also known as turkey neck. Hence, avoid much sunlight to get rid of turkey neck.
Surgeries
The surgeries which are specific to turkey neck are Cervicoplasty which is the removal of excess skin in the neck area which is caused by aging skin which creates folds sagging skin which creates the appearance of a double chin. The surgery goes like an incision is created behind each ear and underneath the chin.
After creating incisions the surgeon removes the excess skin through these incisions which tightens the neck muscles and gives a younger look.
Conclusion
By implementing all the methods that have mentioned above properly and carefully following the steps mentioned in the article you can easily get rid of jowls and turkey neck and can have that younger look back.
Related articles