The 50 Most Popular Women List 2022
Presently, women are becoming independent and powerful worldwide. Similarly, in most countries, women are serving as heads of institutions and states. Education is one of the keys which is transforming women in society and making them independent and confident.
Also, the market has become more engaged in providing equal opportunities for women. In the 21st century, there are many examples of those women who worked with endless efforts and honesty and proved to the world that women are not less than men. Following is the list of the 50 most popular women who worked hard in various fields and made themselves famous globally.
1. Lady Gaga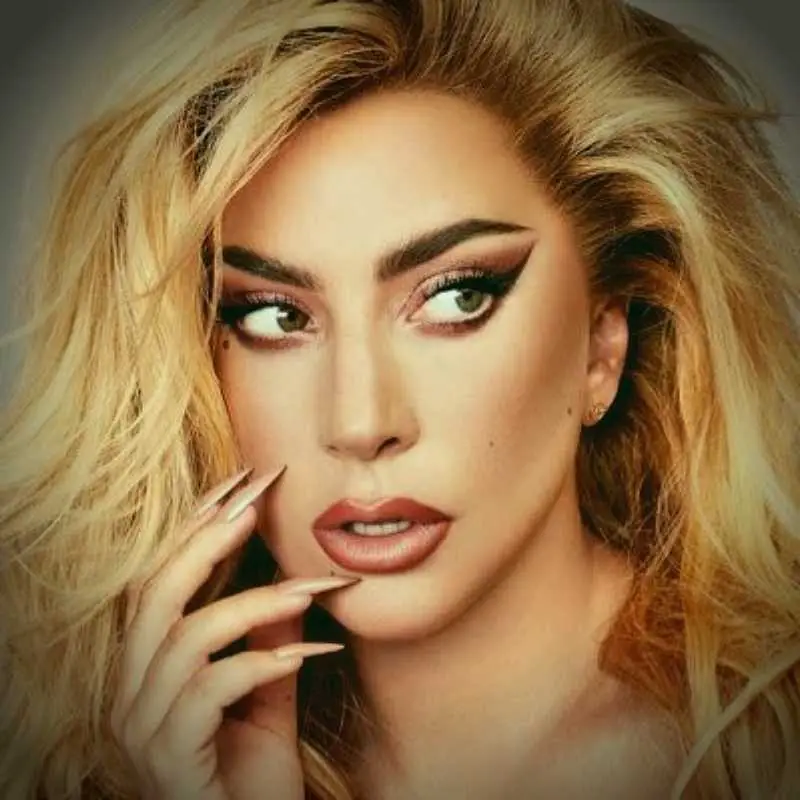 Lady Gaga is the most famous women American singer, songwriter, record producer, actress, and businesswoman among the 50 most popular women. Furthermore, she is known for her versatility and evolution in her music and entertainment. In 2008 She released her first album, "The Fame," its single "Just Dance," received so much love and got nominated for a Grammy award in the best dance recording category. After that, she released the second single album, the fame -Poker face," which became famous worldwide and gave lady gaga recognition.
2. Kesha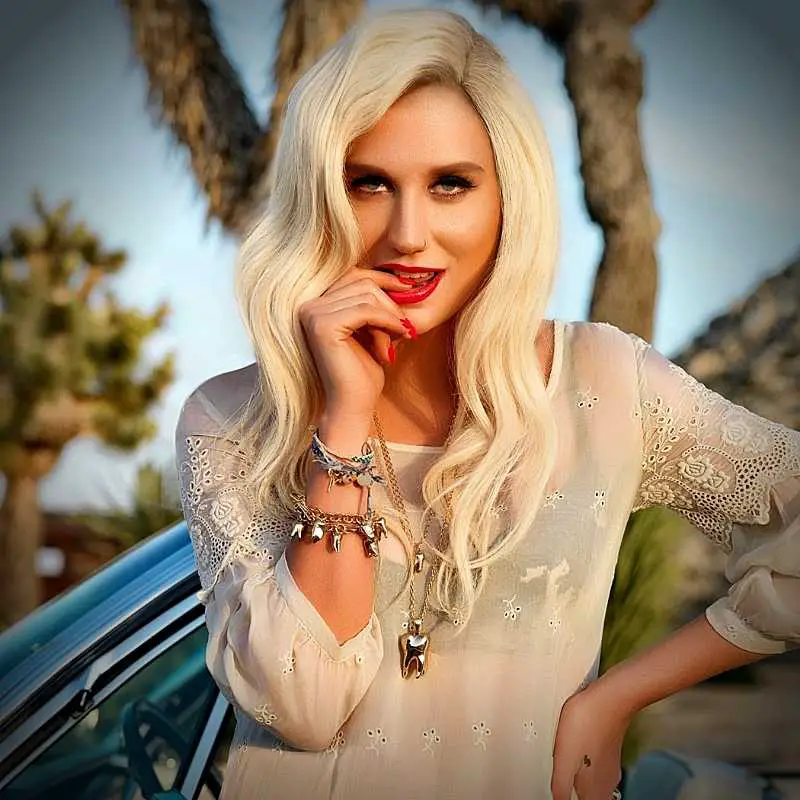 Kesha is an American songwriter, singer, and remarkable entertainer. In 2005, She left high studies and started singing at the age of 18. Kesha'smusic led her to immediate success when her first single, "Tik Tok," got viral. She released various hit songs and received much love and recognition for her writing and singing skills. She also faced criticism on song lyrics where she is promoting alcohol, etc. Moreover, she stands in the second position in the top 50 most popular women list 2022.
3. Madonna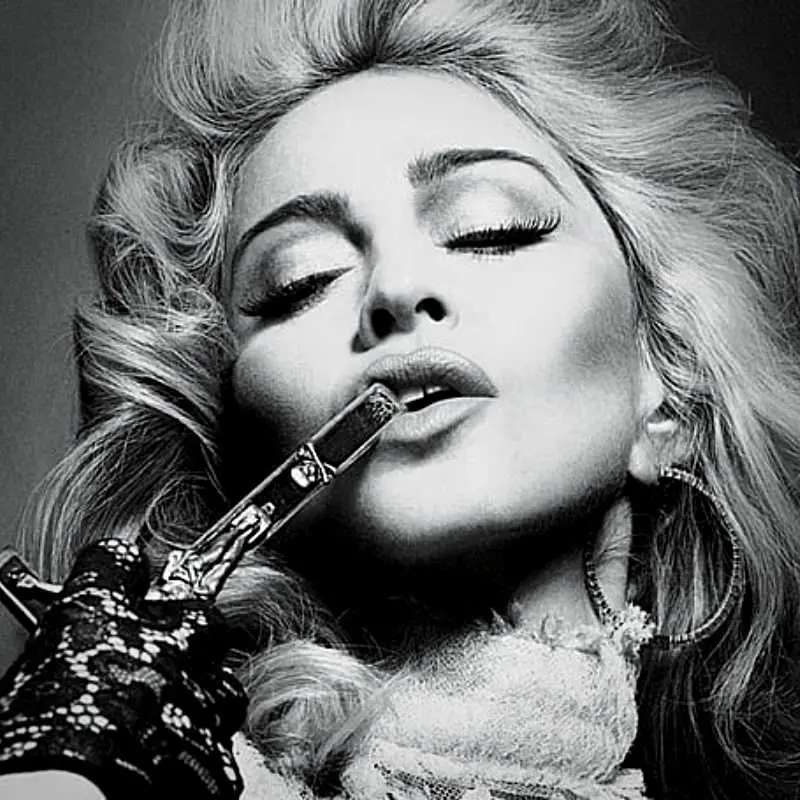 Madonna is known as the "Queen of Pop". She is performing as a versatile music producer, songwriter, musician, and visual artist since 1980. she is known for her reinvention and creativity in the world of music. she gave many hit songs, i.e., "Like a Prayer," "Vogue," Papa Don't Preach," "Ray of Light," and "Secret." She is a record holder in the Guinness book of world Records as a bestselling artist, as her albums are famous worldwide. 
4. Beyonce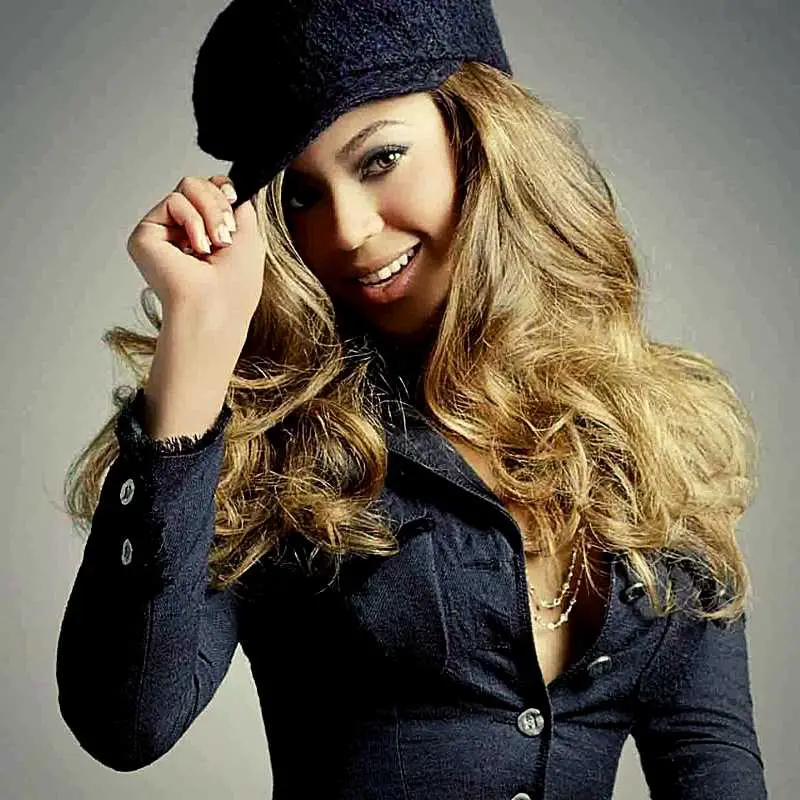 An American woman Beyonce is a well-known artist, singer, producer, and entrepreneur at the same time. She started her singing career with an R&B group called destiny's child. In 2003, then she released her first solo debut album "Dangerously in Love". Then, its single "Crazy in Love" became the era's hit song with the most selling copies. Fortunately, that made Beyonce the world's most record-selling artist and sold 118 million songs records globally. Moreover, she has earned numerous awards like the MTV music video award, Grammy award, and others. Above all, she has proven herself as an intense actor and worked in many Hollywood movies. This is why her name is mentioned in the top 50 most popular women.
5. Rihanna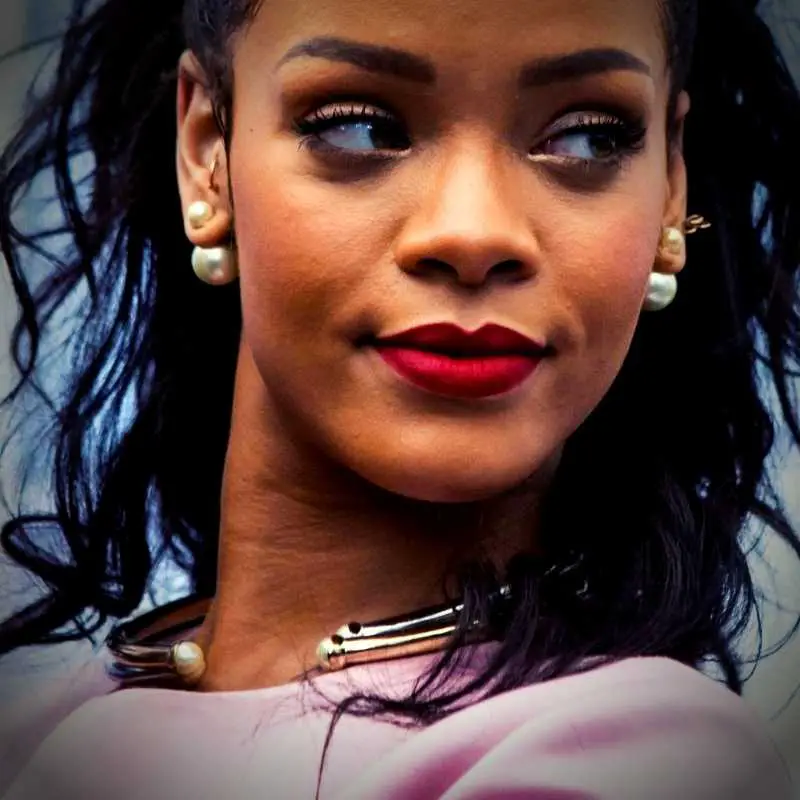 Rihanna is a versatile and most popular pop singer from Barbados. She reached prominence from her first debut release, "Music of the Sun," Rihanna was only 16 at that time. Moreover, global hits of Rihanna include "Umbrella," "Unfaithful," "Take a bow," and "Diamonds." Pop sensation Rihanna has received many awards, including Grammy Award, MTV video award, and Guinness world record. She is also one of the 50 most popular women.
6. Britney Spears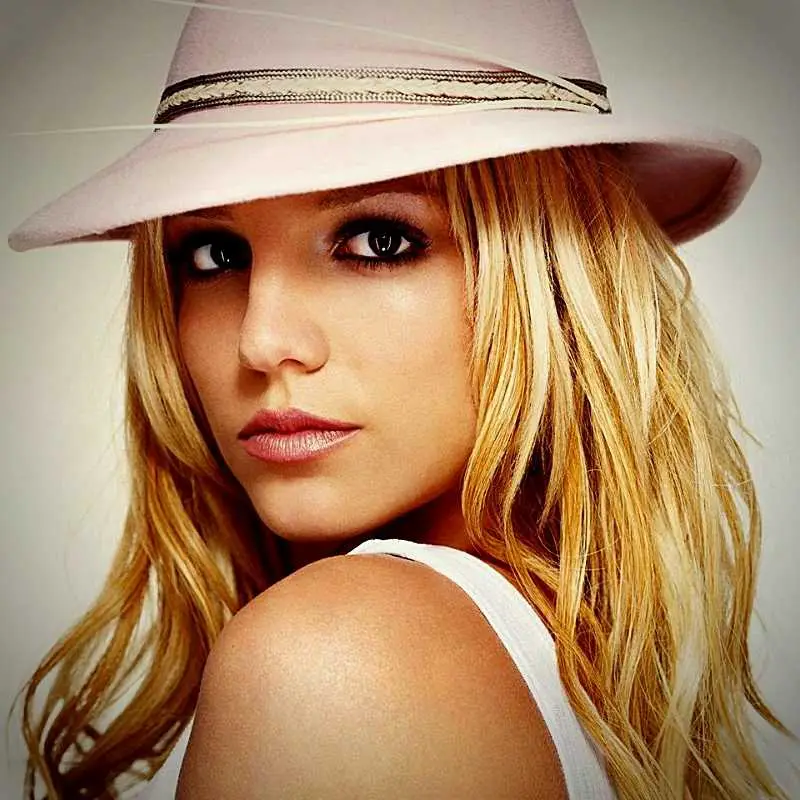 Britney Jean Spears is also known as Princess of pop because of her revival of the 1990s music theme. She is a talented vocalist, songwriter, performer, and entertainer. In 2002, Britney made her debut in acting as a lead role in the movie "Crossroads". She also received fame from the TV show The X Factor –2012 where she served as a judge, and hence became most popular.
7. Emma Watson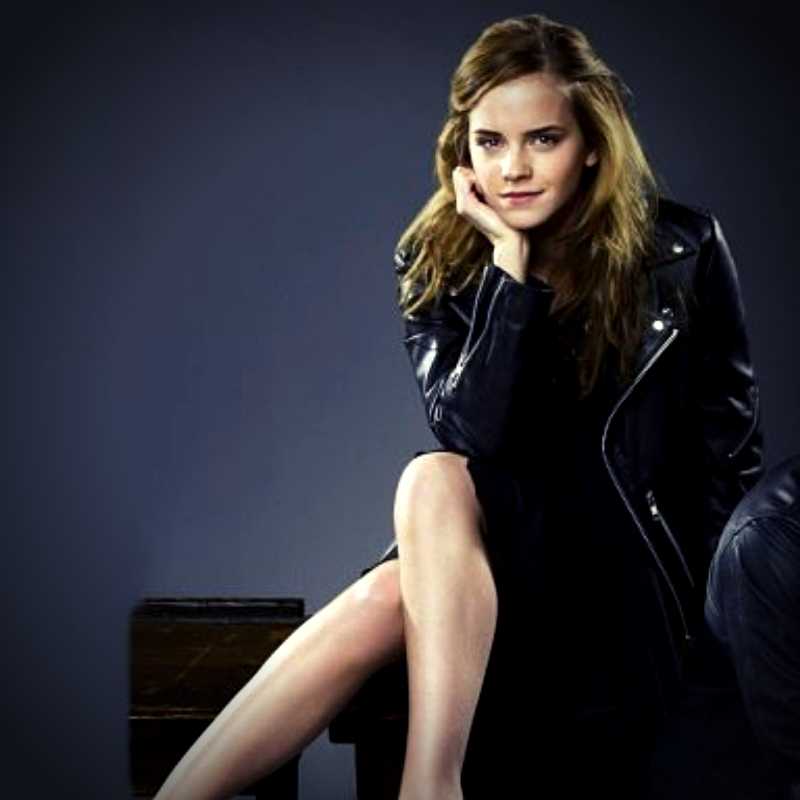 Emma is one of the most popular and loved actresses in the world. She played the role of Hermione Granger in a series of "Harry Potter." Further, her character Hermione granger won millions of hearts worldwide. Emma also appeared in various Hollywood movies and bagged many awards for her acting. Emma is a goodwill ambassador of the United Nations and works for socio-environmental change. Therefore, her pretty looks and social work made her name in to top 50 most popular women list.
8. Miley Cyrus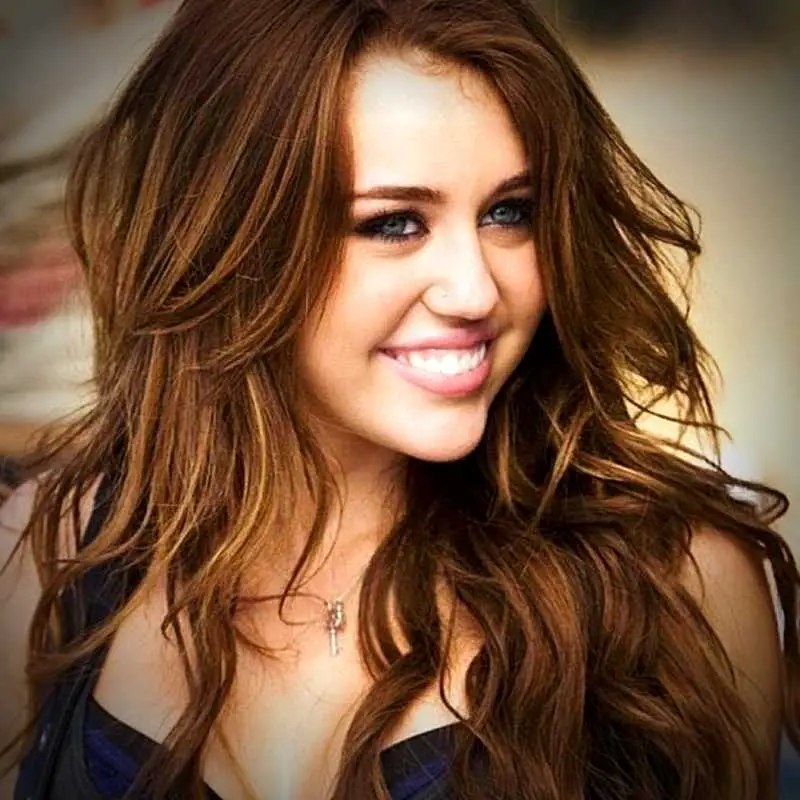 Miley Cyrus is one of the most popular women because of her role as "Hannah Montana" in a T.V. series. She became famous among the 50 most popular women's of them as a teenager through this tv show and released several soundtracks, which got another recognition level. After the success of the Tv show, people recognized Miley as a pop star.
9. Paris Hilton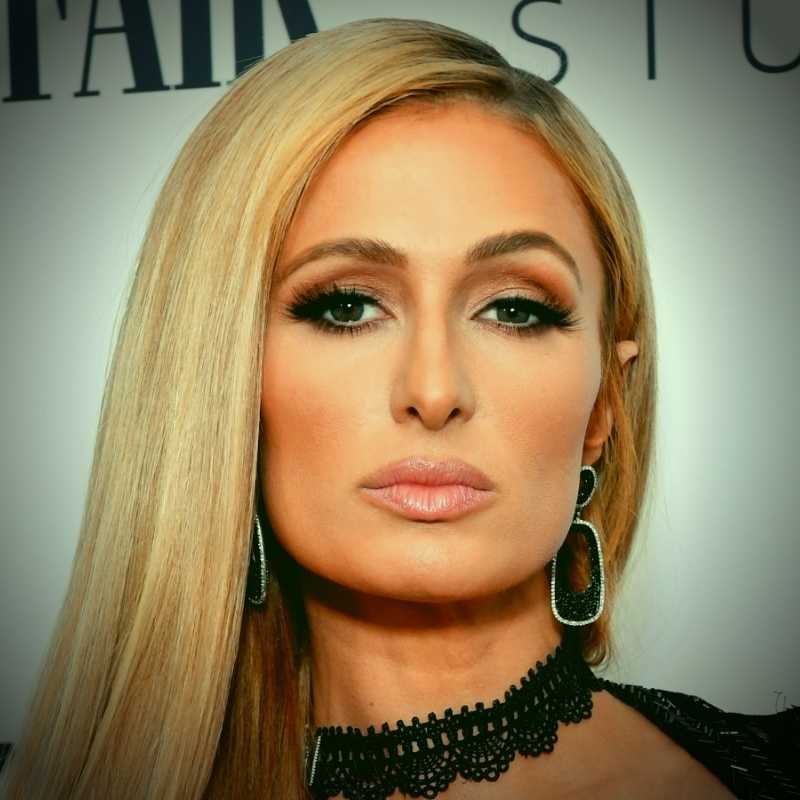 Paris Hilton is an American singer, businesswoman, model, and actress who started her career in a pop music festival as D.J. in 2012. Moreover, her passion for music, continuous efforts, and talent made her famous worldwide. In 2014, She became the first female highest-paid D.J. in the world and secured her name in top 50 most popular women list.
10. Avril Lavigne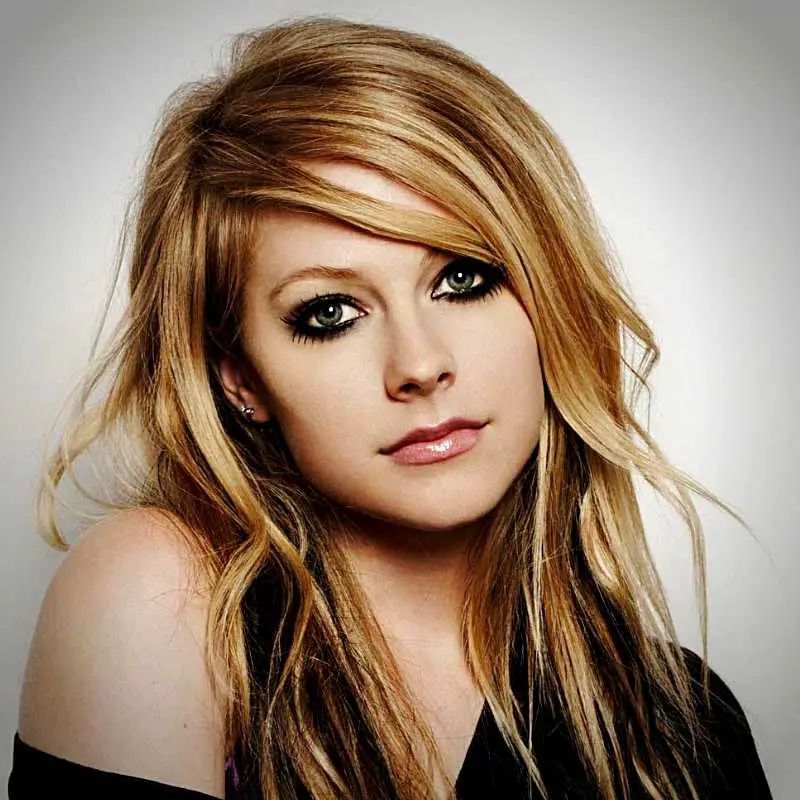 Avril Lavigne is a vocalist, songwriter, and performer from Canada. At the age of 16, she started her singing career. The collection of her Pop-rock songs always got teenagers attraction from all over the world. Avril released her first album in 2012, which was "Let Go" the single "Complicated" made a remarkable success. she released more hit song tracks like "Sk8er Boi", "I'm With You," and others.
11. Shakira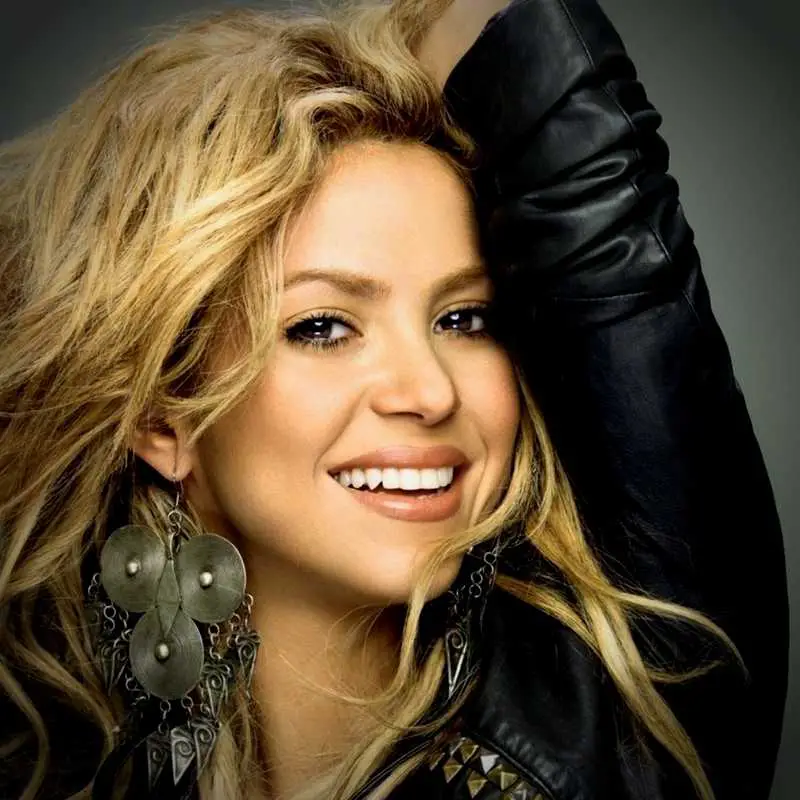 A Colombian pop singer and dancer, Shakira is a highly successful personality known for modernizing Latin music. The renowned singer released many hit songs like "Hips Don't Lie" and "Whenever, Wherever," etc. and Shakira became Colombian highest-selling artist and become one of the 50 most popular women. Moreover, She has received numerous awards, including Guinness World Records and multiple Grammy awards, and became the most popular woman of the time.
12. Taylor Swift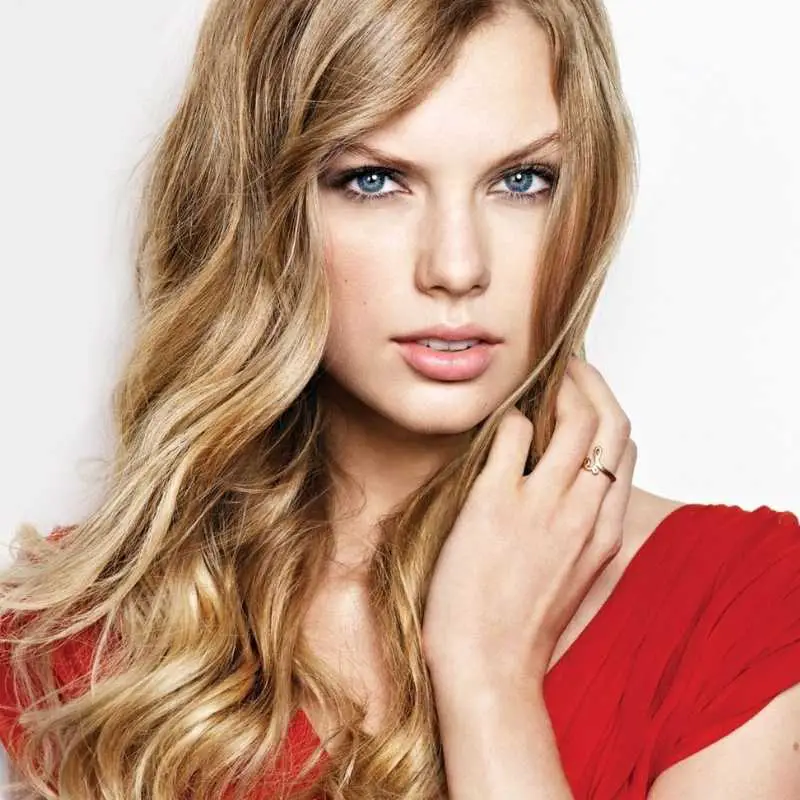 Vocalist Taylor Swift got fame when she released her first song in 2006 named "Tim McGraw." After a few years, she became one of the most popular women and a pop sensation in the music industry and won the first MTV video award. Swift is also one of the most selling music Artists in the world. She has won several awards for her outstanding work like Grammy awards, Guinness world records, American music awards, etc.
13. Angelina Jolie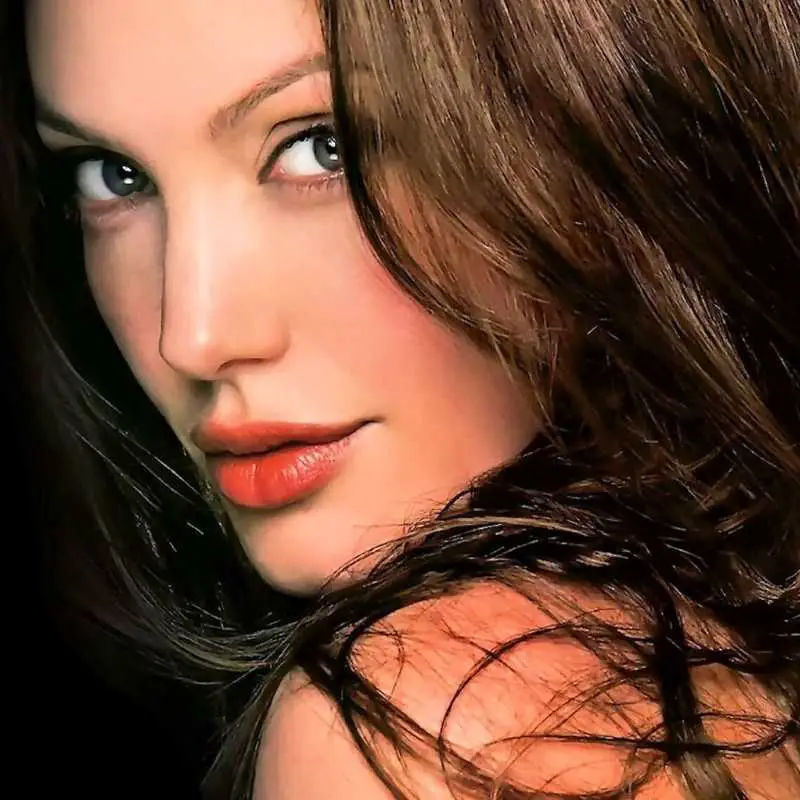 Angelina Julie is a most popular model, filmmaker, actress, and humanitarian aid worker from America. She was a star in her country, but after her film "Lara Croft," she became worldwide recognition and her name arrived on the 50 most popular women list.  Her remarkable acting in another movie, 'Mr. & Mrs. Smith, which received huge success and made Angelina the highest-paid actress in Hollywood. Hence, she has earned many awards for her acting, filmography, and humanitarian assistance. Angelina is best known as a philanthropist and United Nations Goodwill ambassador.
14. Oprah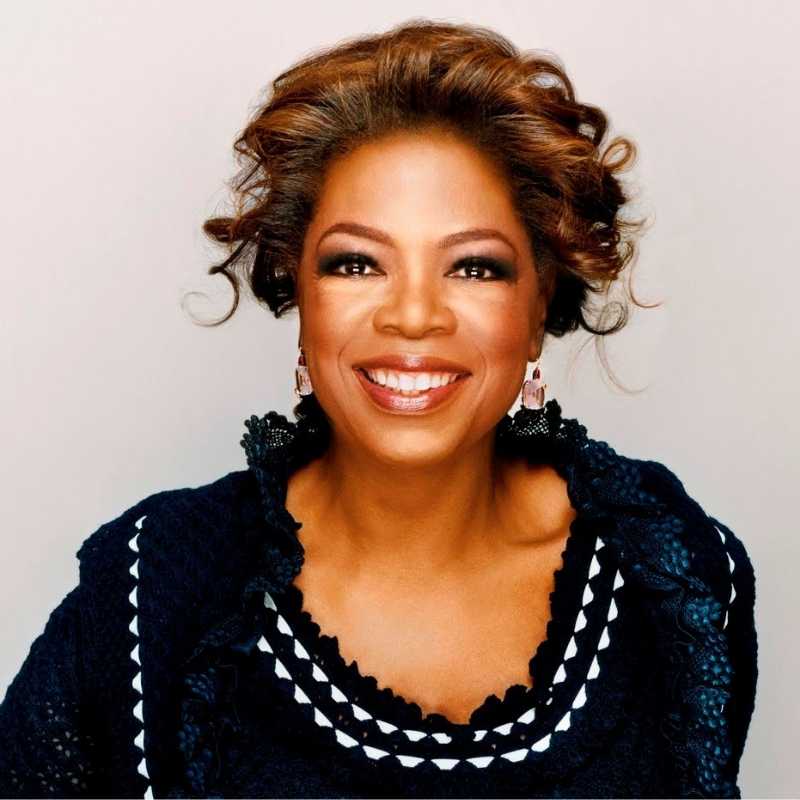 Oprah Winfrey is a woman full of passion, power, and courage. Winfrey joined the television industry in 1984 after completing her studies. Winfrey was hosting a television talk show, which later became the famous "Oprah Winfrey's Show." She also starred in several movies in which she portrayed black women's struggles in the racist world. Later, she secured a scholarship from "Tennessee State University" wherein in a competition she won the title of "Miss Tennessee". Then, Winfrey decided to transform herself from an entertainer to an entrepreneur with a $290 million salary a year. She joined the billionaires club and became a self-made C.E.O. She is successfully managing her social media accounts named "OWN or Oprah Winfrey Network," and other networks. Her entrepreneurial skills made her one of the richest and most popular women in the World. Further, her name appeared at the top of the list of 50 most popular women.
15. Megan Fox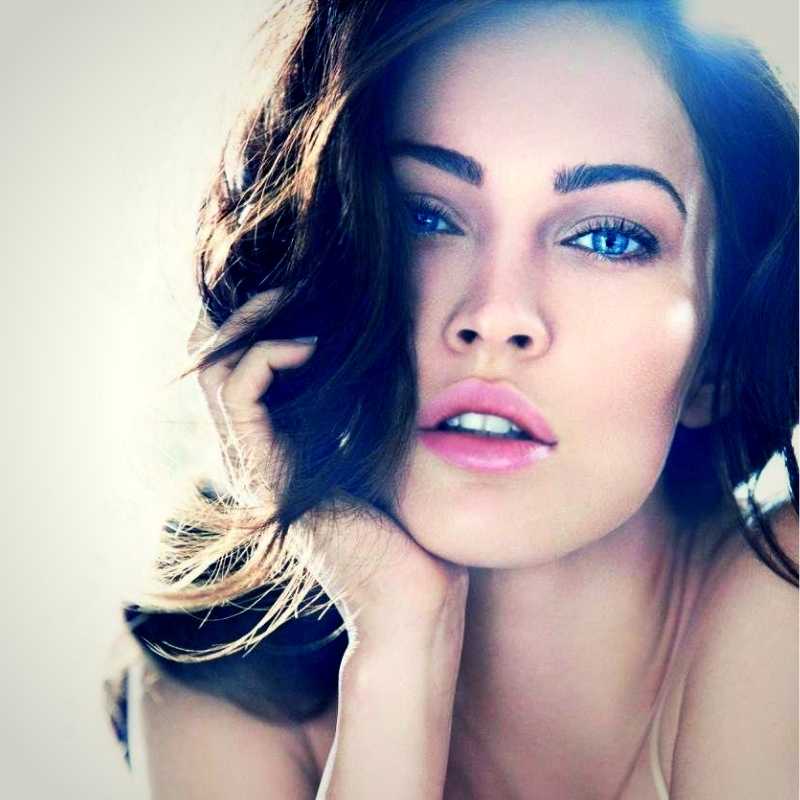 An American actress and model, Megan Denise Fox started her acting career in 2001 with the movie "Holiday in the Sun." she has worked in various T.V. shows the following year. Fox obtained worldwide popularity when she played the role of Mikaela Banes in the film "Transformers." 
16. Jennifer Lopez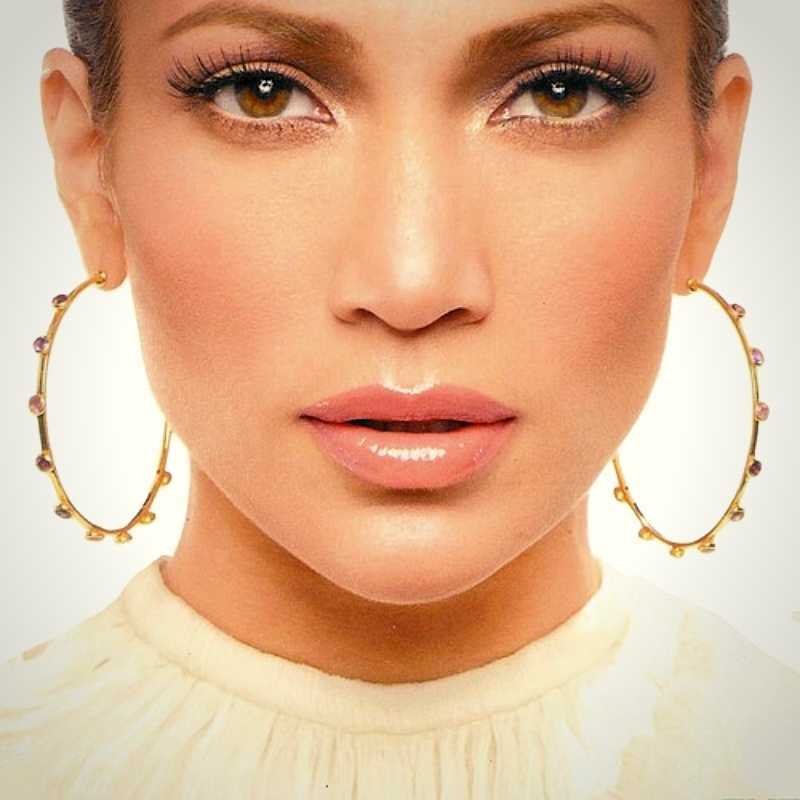 Jennifer Lopez is a brilliant singer, artist, actor, businesswoman, and philanthropist. She is known as the most powerful and wealthiest celebrity worldwide. Lopez's first step in the industry as a singer was her album named "on the 6". Simultaneously, she released her second album, "J. Lo," and the movie "the wedding planner" in the same year. Her album and song both got hit and made history.
17. Mariah Carey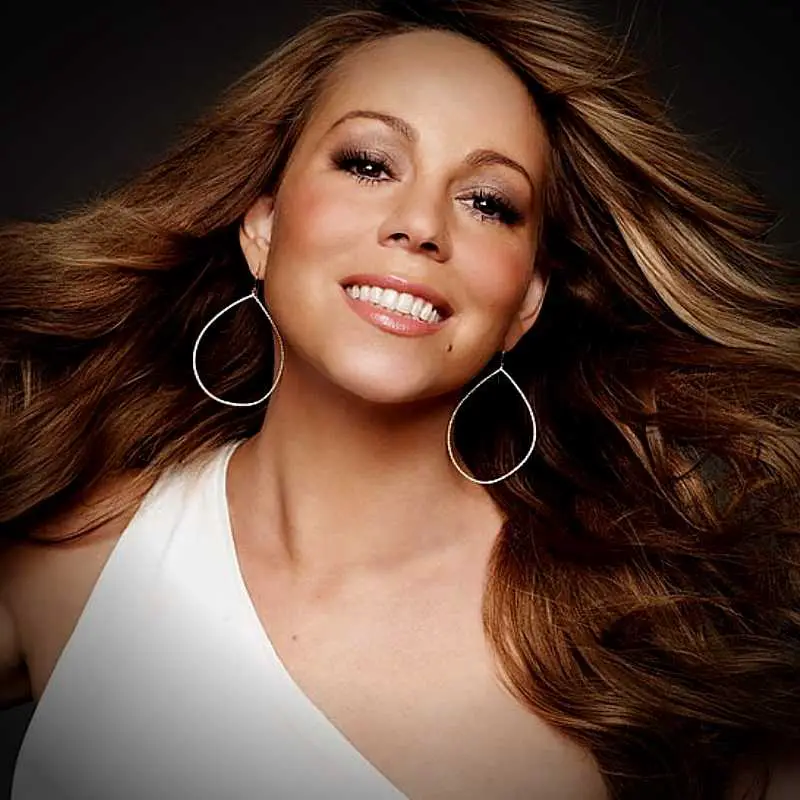 America's 1990s successful singer and actress Mariah Carey is known for her melodious voice and singing style. Likewise, she has released most hit albums, including "Vision of Love" and "I Don't Wanna Cry," which made her the most selling artist of 1990 and the number one star countrywide. Mariah also contributed her efforts by acting in several movies. In 2009, Her acting career flourished when her role, "Mrs. Weiss," in the film "Precious," got huge success and received six Academy Awards and also secured her name on the list of the 50 most popular women. 
18. Sarah Palin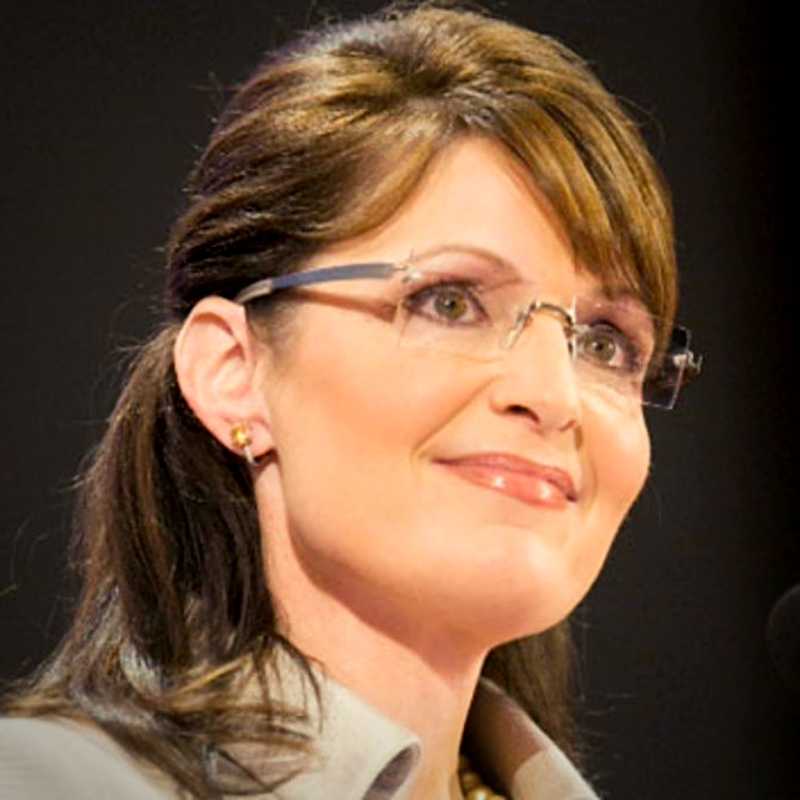 Sarah Palin is a famous politician, author, tv host, and leader from America. In 2006, she was elected as the ninth governor of Alaska. Sarah was the first woman who was appointed as Governor of Alaska at that time. That is why her name is prominent in the politics of America. Similarly, she has done various T.V. shows on political information, including "TCL's Sara Palin's Alaska," "Amazing America with Sarah Palin," and launched her online news site called "Sarah Palin Channel". Additionally, she published her book named "Going Rogue," which successfully reached over two million people worldwide.
19. Jessica Simpson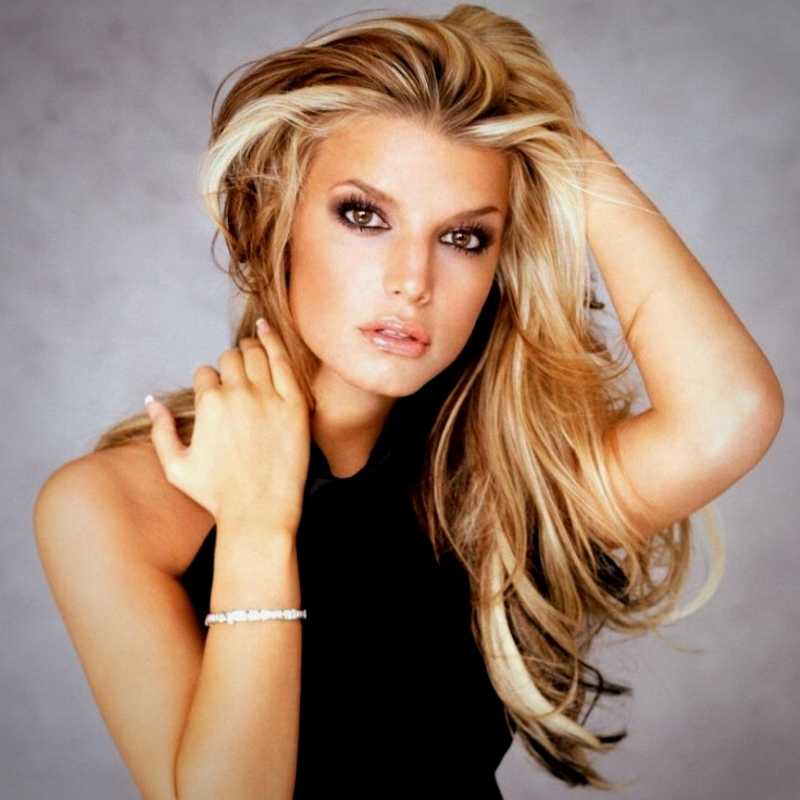 Jessica Simpson is an American singer, actor, and entertainer of late 1990. She was starred in the T.V. show "Nick and Jessica: Newlyweds" and became famous. Later on, she married Nick Lachey-her costar in the Tv show".
20. Lindsay Lohan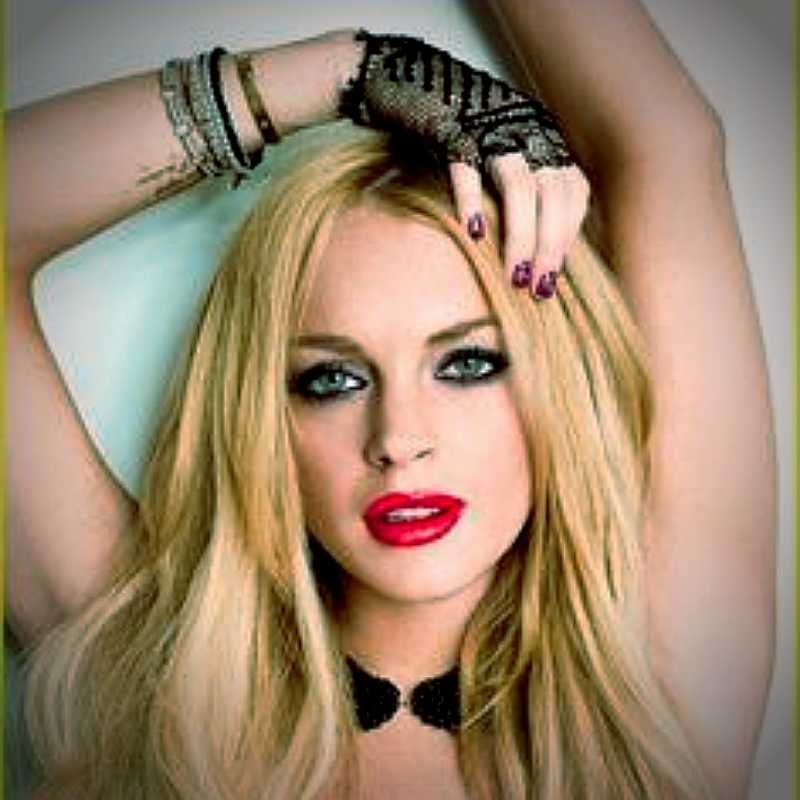 Lindsay Lohan is a pop singer and fabulous actress. Her work in the movie 'Mean Girls got recognition, which made her a celebrity. She has released many hit albums includesSpeak, including A Little More Personal (Raw), etc. Additionally, Lindsay faced criticism for consuming and supplying drugs.
21. Michelle Obama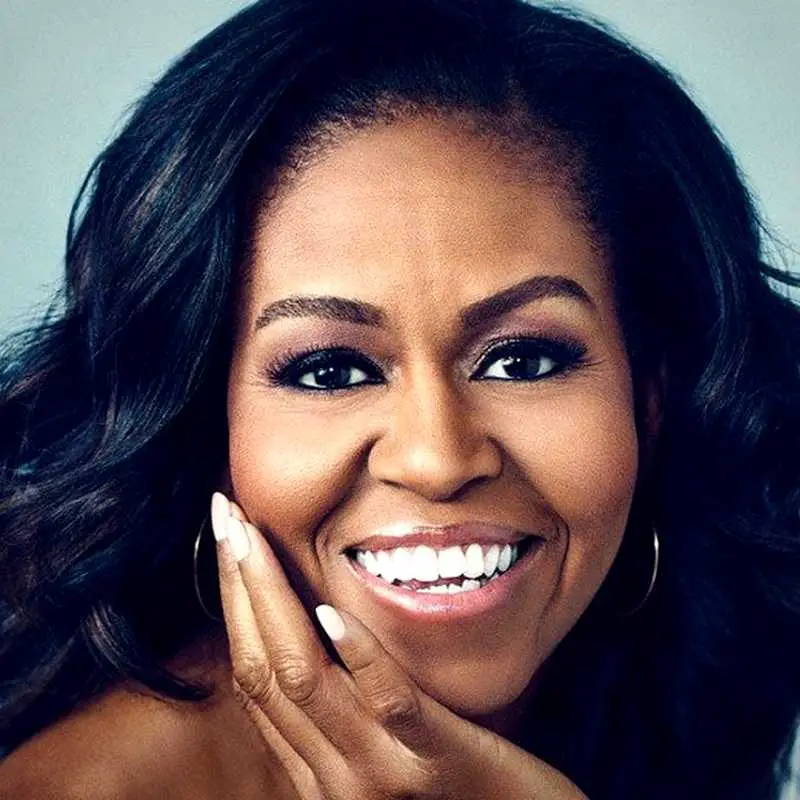 Michelle Obama is best known as the First Lady of the United States and the wife of former 44th President of the U.S "Barack Obama." She is an advocate, lawyer,  traveler, and philanthropist. Also, Michelle is an author of the New York Times bestseller book "Becoming Michelle Obama."
22. Katy Perry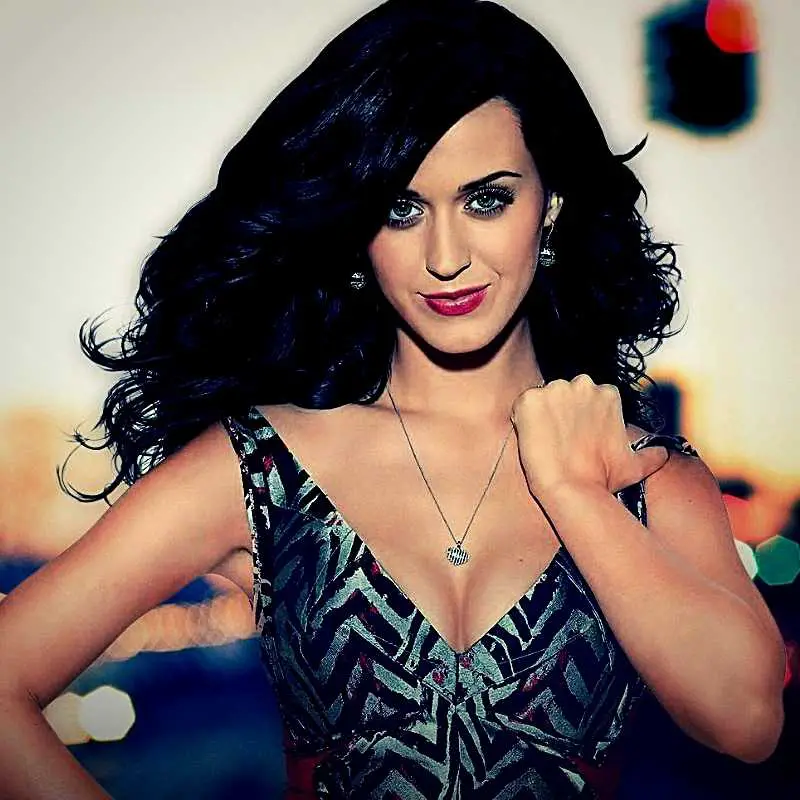 Katy Perry is a songwriter, singer, and who was born in America. In 2007 her single "I Kissed a Girl" rose to fame, and Katy made her place on top of the music charts. After releasing consecutive hit songs from 2011-to 2019, Katy became the highest-paid female artist and successfully secured her name on the list of 50 most popular women.
23. Kim Kardashian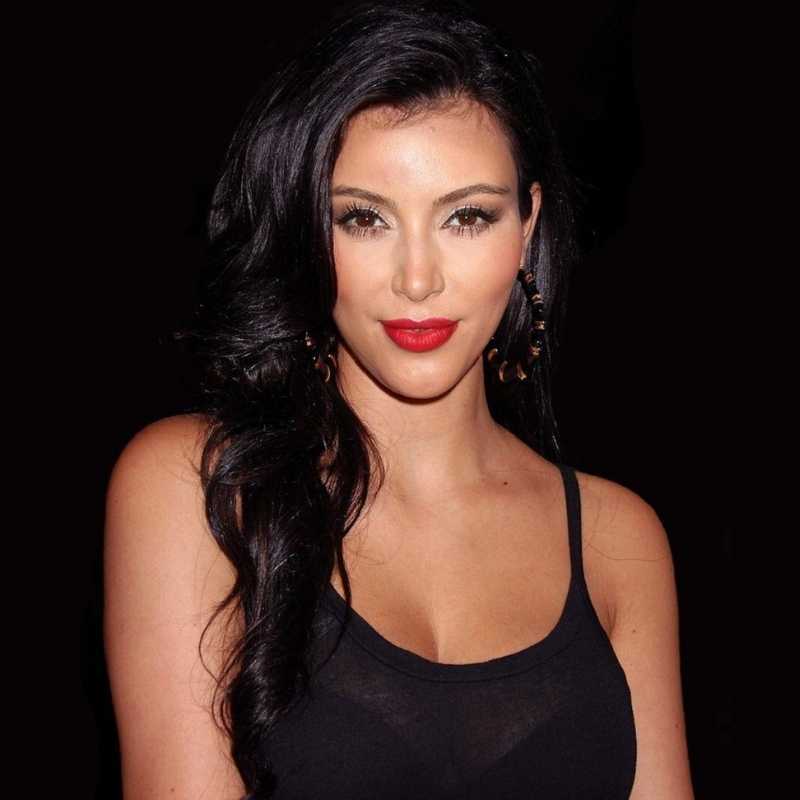 Kim Kardashian is the most beautiful actor, performer, and successful woman in this entire world. She started her journey as a stylist, then started doing T.V. shows and movies. Kim became famous from the 20 seasons show 'Keeping Up with the Kardashians.'  She then introduced her brand, "Kardashians collection." Moreover, she started the beauty line and generated more than 100 million dollars in revenue in 2018. She is a successful fashion designer in the world and became one of the 50 most popular women in the world.
24. Sandra Bullock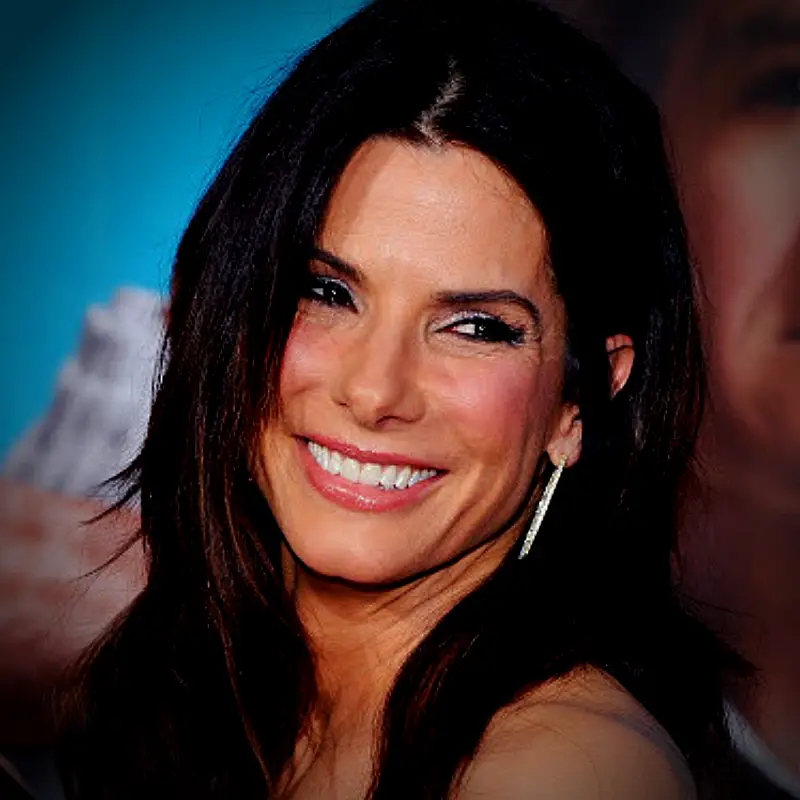 Sandra Bullock is considered the most beautiful woman and influential person in the world. She is famous for her acting and started her journey as a supporting actress in the industry and gained many awards, including the "golden globe award." She also worked as a producer for her films, including "armed and fabulous," "all about steeve," and more. Bullocks became famous in 1994; people started to know her because of her acting skills in movies called "Speed," "The proposal," "The Blindside," etc., Her film becomes a blockbuster, and she established herself as a leading Hollywood star.
25. Christina Aguilera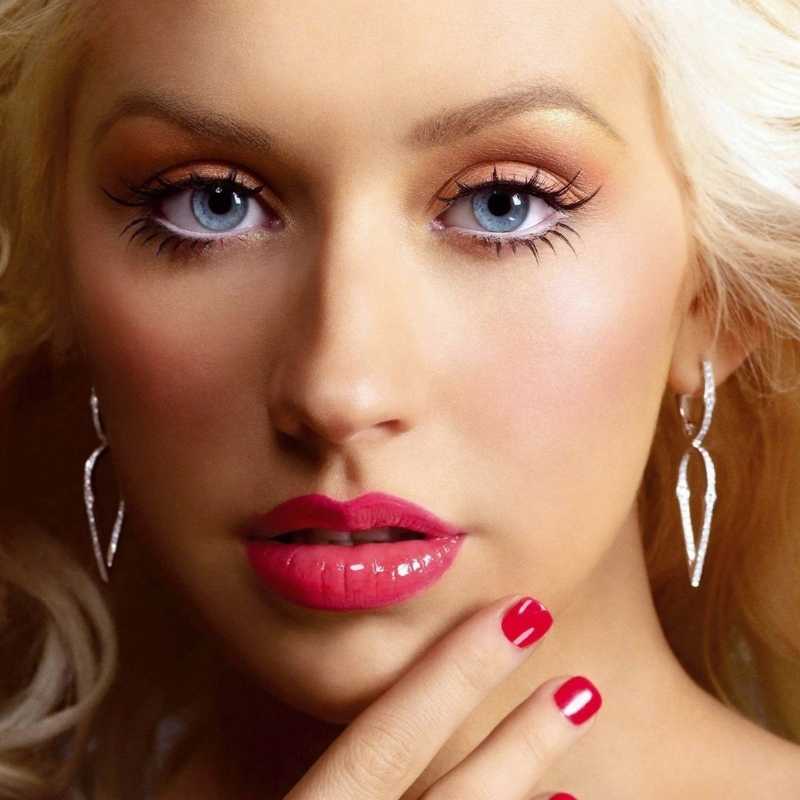 Christina María Aguilera is a notable singer, actress, performer, and T.V. personality. She is also one of the world's bestsellers artists and has sold song records of more than 100 million. Christina's breakthrough released songs is "What a Girl Wants" and 'Genie in a Bottle.' Her melodious voice made her grab the Grammy award five times, one Latin Grammy Award, and many others. 
26. Jessica Alba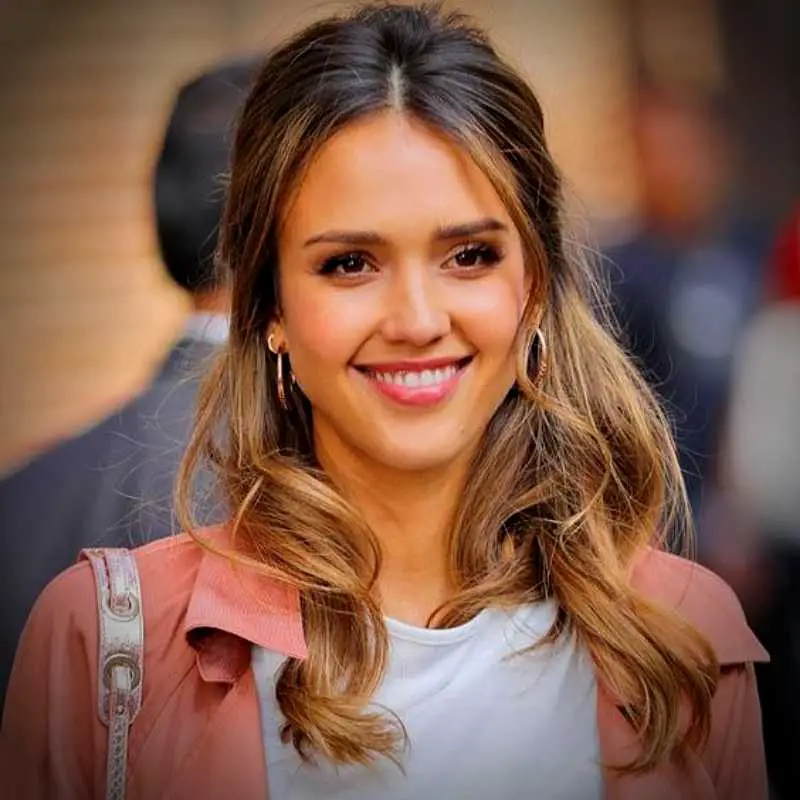 2000 era star Alba received fame from her role as Max Guevara in the Dark Angel-American TV series. It was her first appearance on the big screen. She performed her character so well in the series and got everyone's attention from her remarkable acting. 
27. Fergie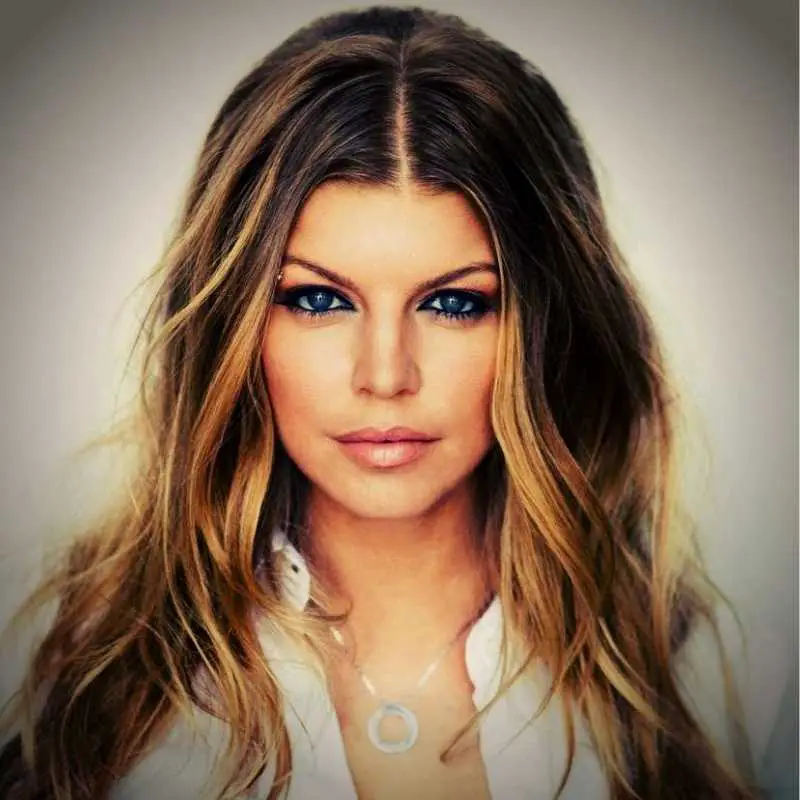 Fergie Duhamel is an American Hip hop singer and songwriter. In 2006 her first debut album, "The Duchess," released the singles "London Bridge," "Big girls don't cry," and " glamorous" rose to fame and topped. She is also famous for her rapping in songs, but she does not consider herself a rapper.
28. Pamela Anderson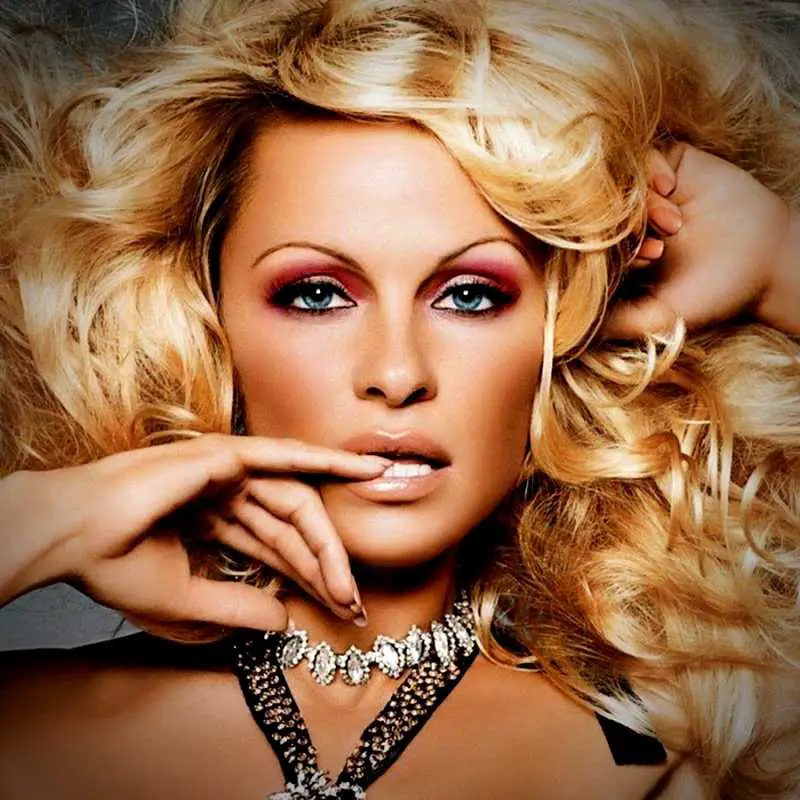 Pamela Anderson is a Canadian Artist, model, actress, and beautiful icon. In 1990, Her appearance as Covergirl in "Playboy magazine" gave her recognition worldwide. For long 22 years, she served as a Playboy magazine model and became the first model who worked consistently for the magazine. She also acted in some T.V. series like "Home Improvement," "Baywatch," and "V.I.P."
29. Betty White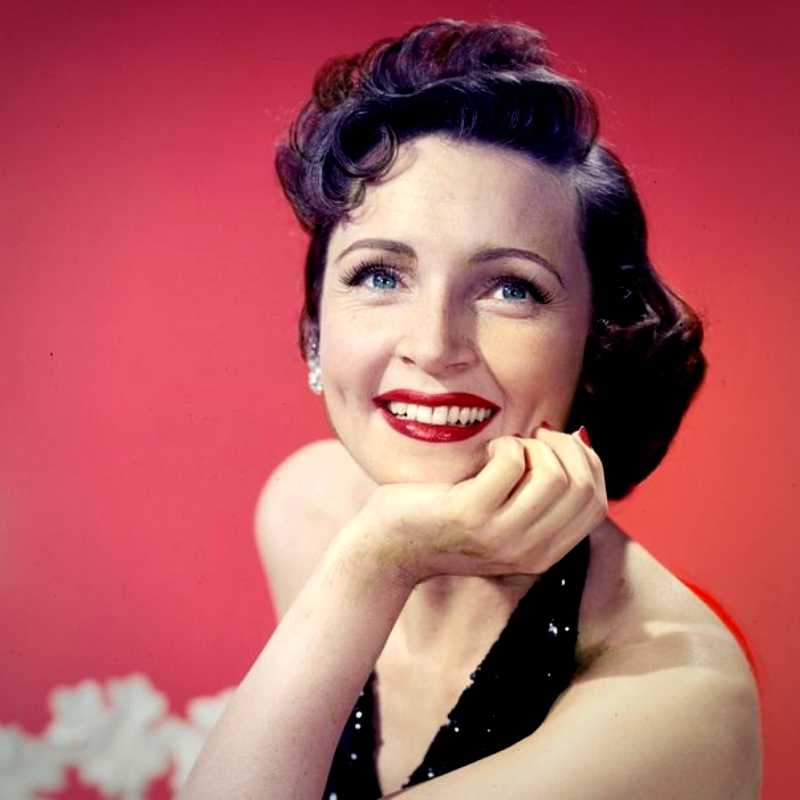 An American actress, comedian, and entertainer, Betty White is also known for her years-long career in comedy. Furthermore, she rose to fame from fabulous comedic acting in different T.V. sitcoms like "The Mary Tyler Moore Show" and "The Golden Girls". Above all, a pioneer of sitcoms and TV, Betty white has received various awards, including the Grammy Award, Emmy awards, the honorary title of "Mayor of Hollywood," and others. 
30. Kristen Stewart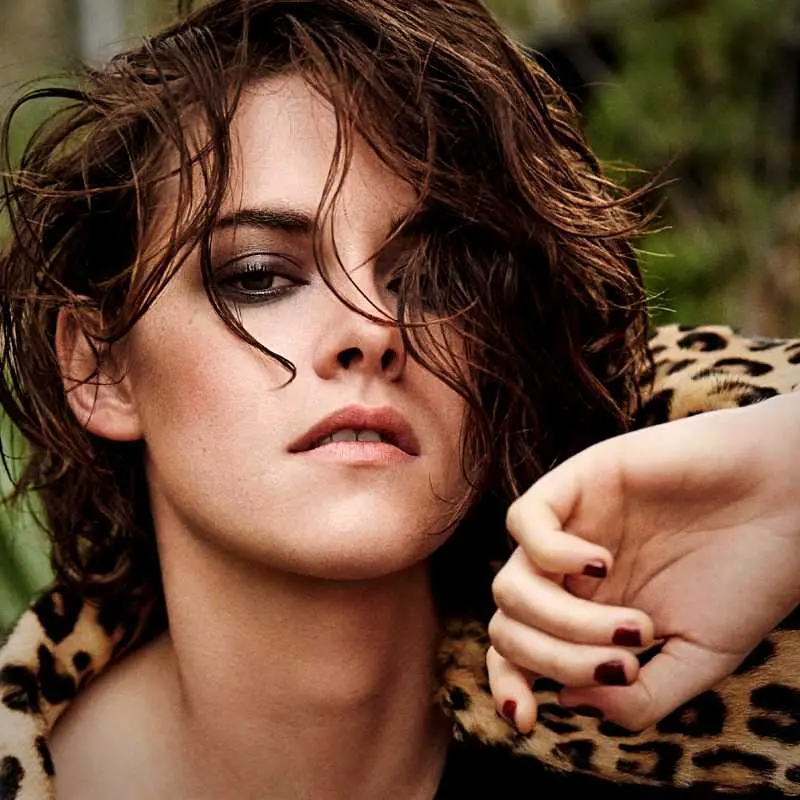 Kristen Stewart is an actress, filmmaker, and performer from America. She was the first American actress to win the "BAFTA Award" and "Cesar Award." From 2010 to 2012, she was considered the highest-paid actress globally. She has done multiple T.V. shows and movies but got limelight from her role as Bella Swan in the series "Twilight," from every corner of the world. 
31. Ciara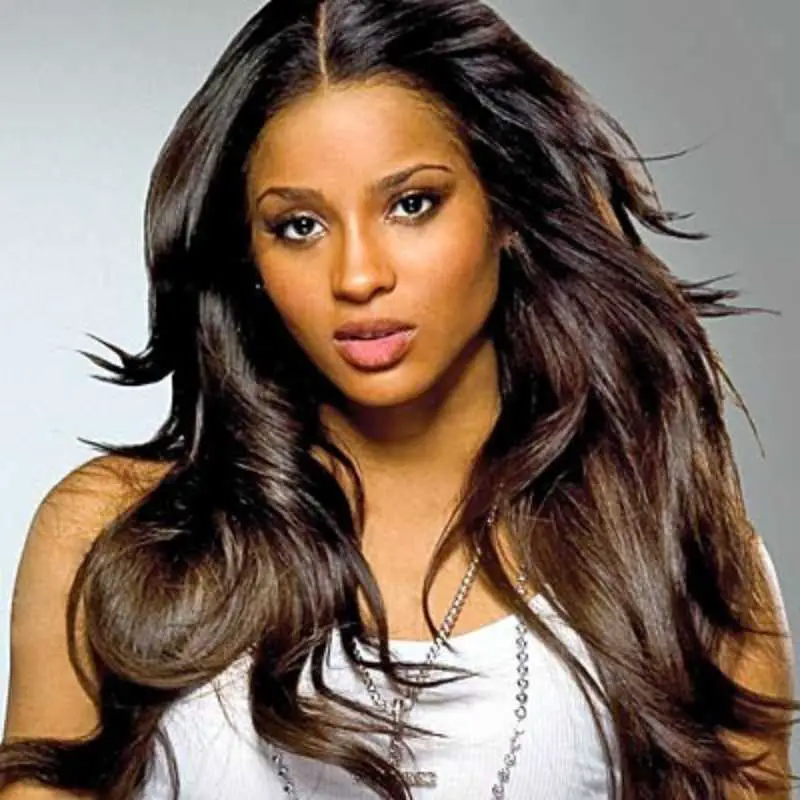 A vocalist, artist, model, and actress, Ciara is known for her hit albums "Goodies, Ciara: The Evolution, and Basic Instincts;" the singles got fame and made their place top of all music charts. Moreover, she appeared as an actress in various movies and T.V. series like All You've Got, Mama; I Want to Sing!, The Game and others. She worked as a model for various magazines and later became the brand ambassador of a cosmetics brand named "Revlon." Ciara won awards like "Grammy awards, MTV video awards, B.E.T. awards," and many more.
32. Hillary Clinton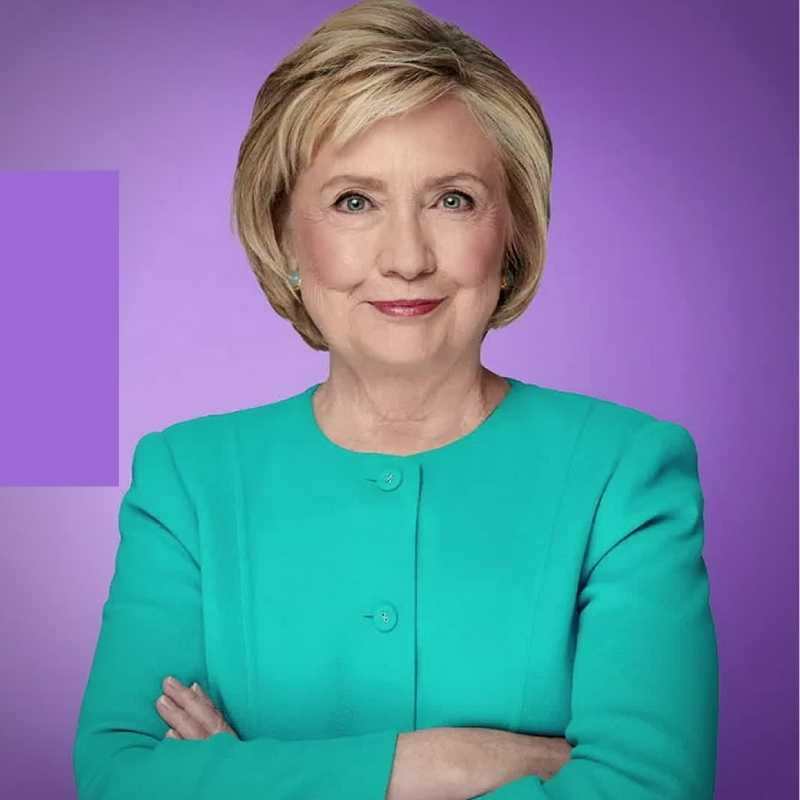 Hillary Clinton is an American politician known for her advocacy of women's rights for America's underprivileged women. She was the first lady in 1993 when Bill Clinton-her husband was U.S. president. From 2001 to 2009, Hillary Clinton served as the state senator, and from 2009 to 2013, she was the state's secretary. In the 2008 presidential elections, she was the candidate against Obama, and then in 2016, she stood against Trump and lost with a little close.
33. Jennifer Aniston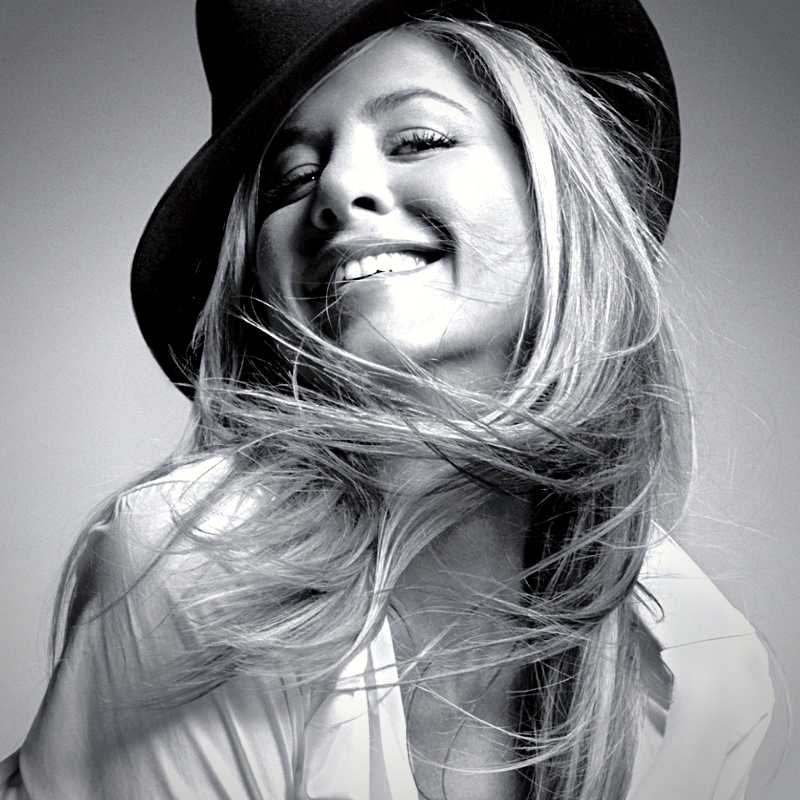 Jennifer Aniston became a Hollywood icon when she appeared in the T.V. series 'Friends.' Aniston's breakout role came in the mid-1990s when she played Rachel Green in Friends. she owns a vast fanbase form worldwide. She has remarkable acting skills and dialogue deliverance.
34. Demi Moore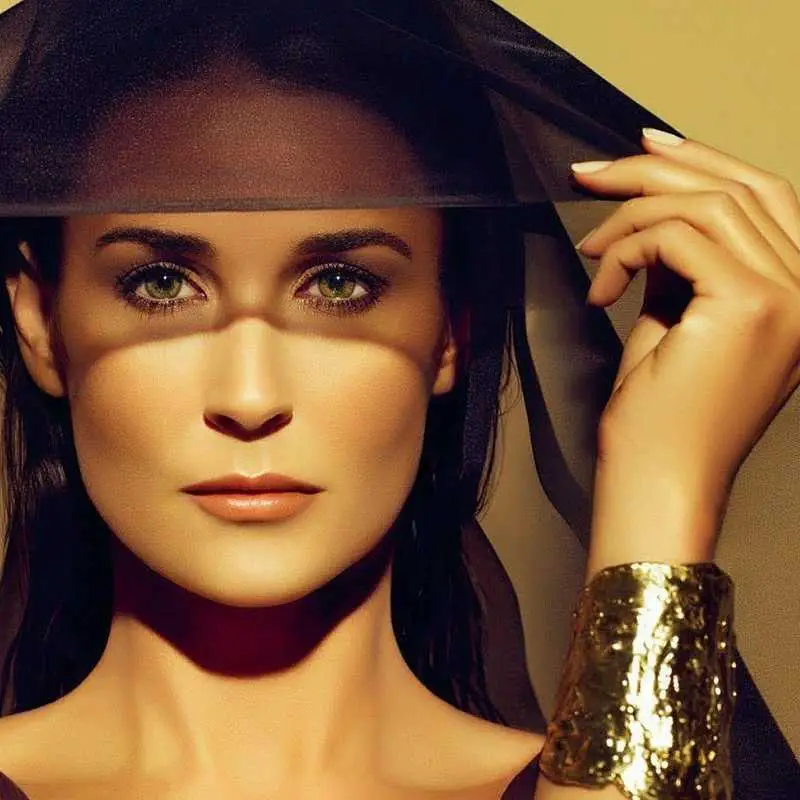 Demi Moore's first appearance as an actor was in the T.V. soap "general hospital; she then acted in Hollywood's hit movie "Ghost." The movie gave her fame and celebrity status in the Hollywood industry. She also was criticized for starring in the flop films like "The scarlet letter," "The Juror," and "G.I. jane."
35. Heidi Montag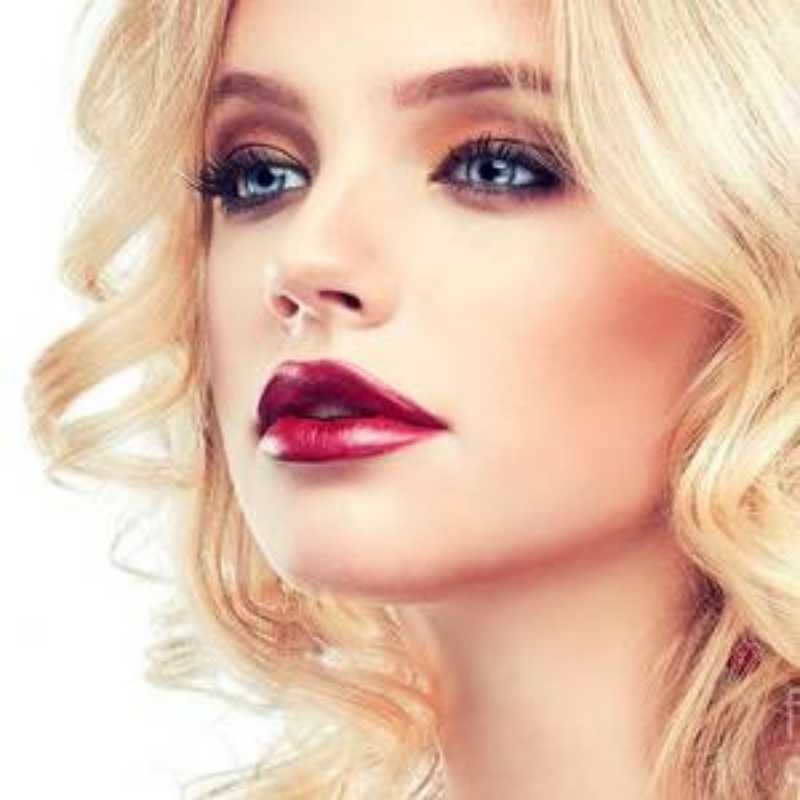 An American actress Heidi Montag secured the limelight when she appeared in the MTV reality show "The hills." Heidi married Spencer Pratt-who was her fellow actor in the MTV show. The famous couple faced love and critics at the same time. Heidi remained in the spotlight for taking ten plastic surgeries in a day.
36. Marilyn Monroe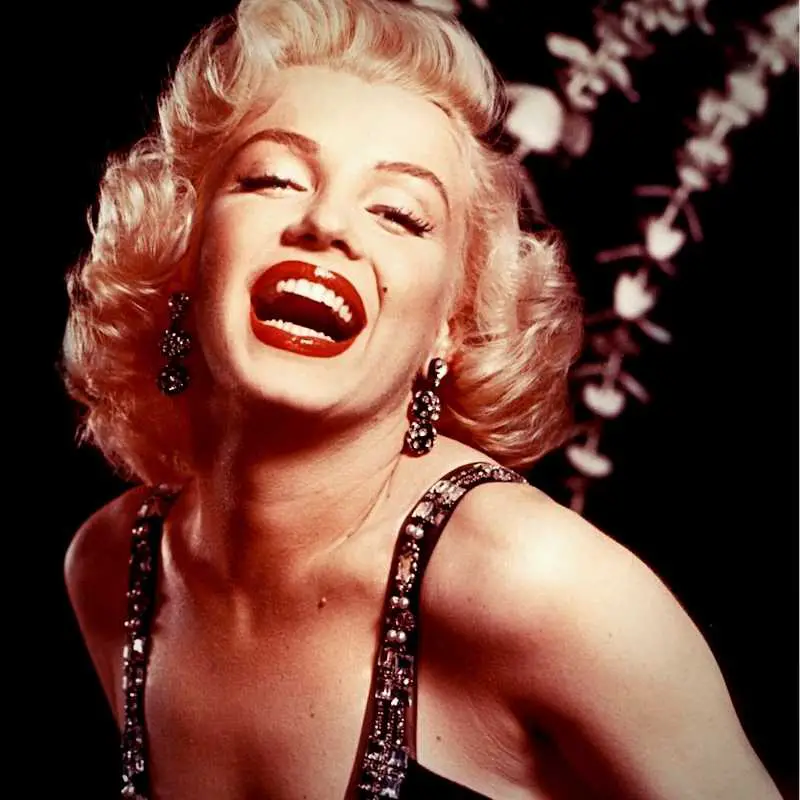 Marilyn Monroe is considered as most beautiful Hollywood actress of the 20th century. She started her career by modeling for a Blue-book modeling agency and became their successful model. Similarly, after the success of her modeling career, she began appearing in the big screen movies like "How to Marry a Millionaire," "River of no return," Seven-year itch," Gentlemen Prefer blondes," etc. Marilyn is also famous for her three marriages and suicidal death.
37. Hilary Duff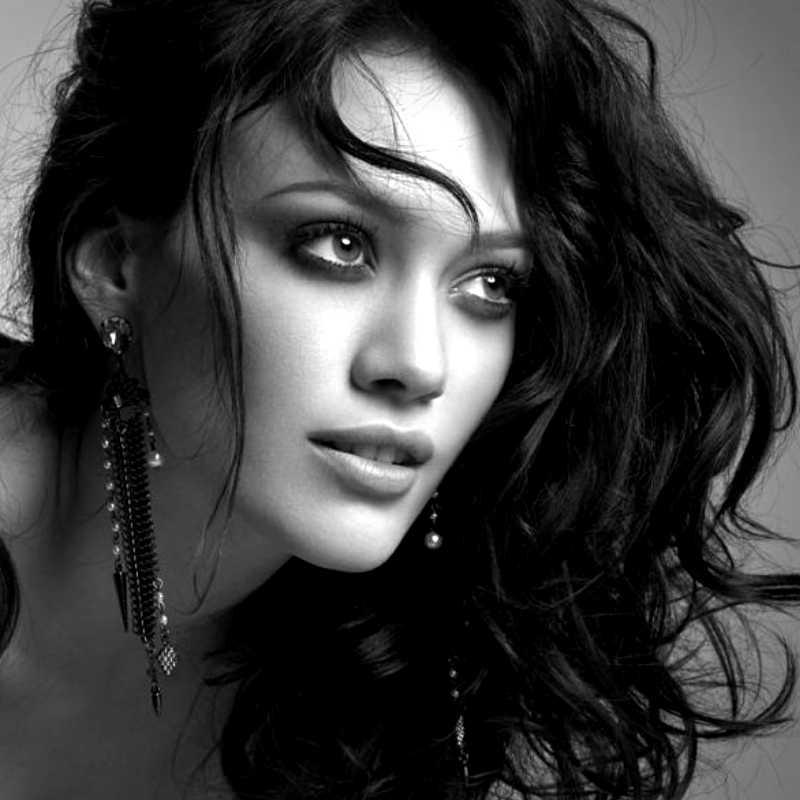 American actress, writer, and vocalist "Hilary Erhard Duff," acted in T.V. series called "Lizzie Guire" as a child star. Also, she has worked in a lead role in various movies like "A Cinderella story," "cheaper by the dozen," According to Greta," and many more. Duff also produced some of her movies. she got fame in the music industry from her debut album "Santa Claus Lane."
38. Ashley Tisdale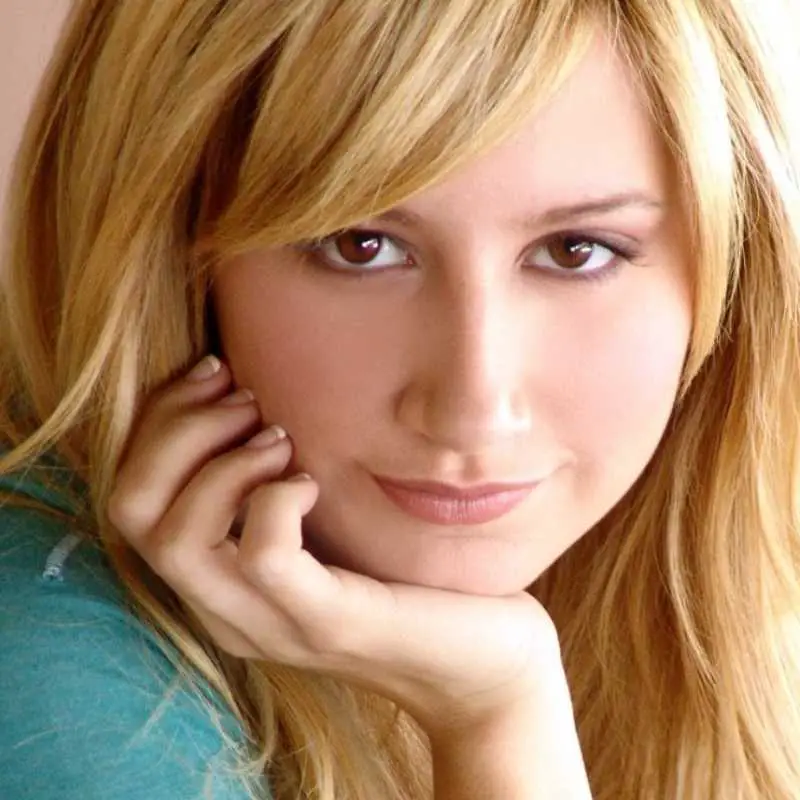 Ashley Michelle is a singer, actress, and model. People worldwide know her from her role "Maddie" on Disney's T.V. serial "The Suite Life of Zack & Cody." She became more famous when she played the role of "Sharpay Evans" in the series "High School Musical film." She has bagged multiple awards for her outstanding work, including the MTV music video award and others.
39. Kate Middleton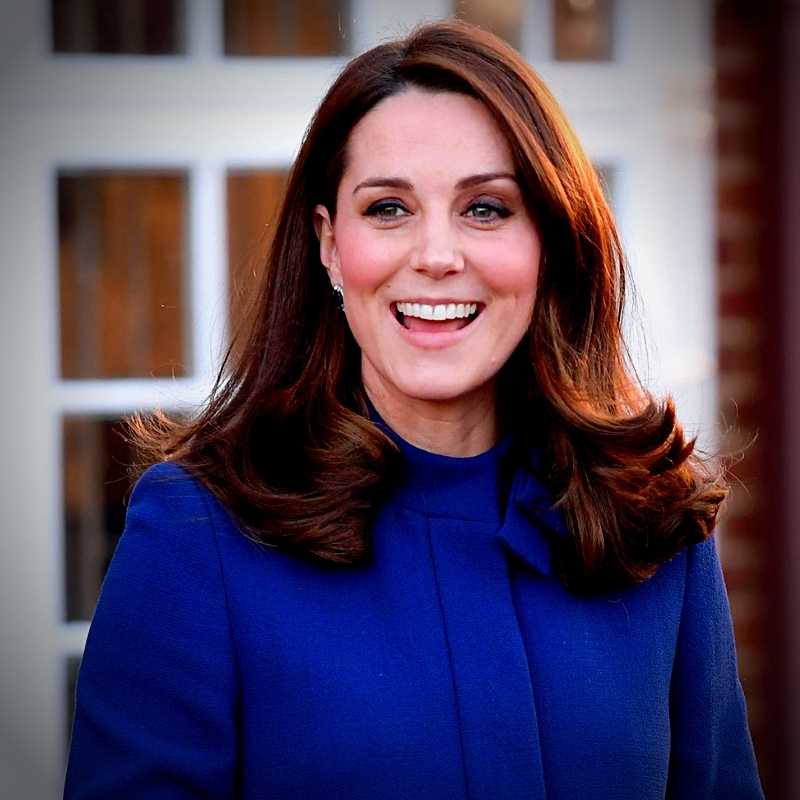 In 2011, Kate Middleton-Catherine married Britain's Prince William.  she is everyone's favorite because of her dress sense and style. Kate is also an advocate for human rights. Above all, she is a beautiful human being and the mother of three adorable kids.
 40. Vanessa Hudgens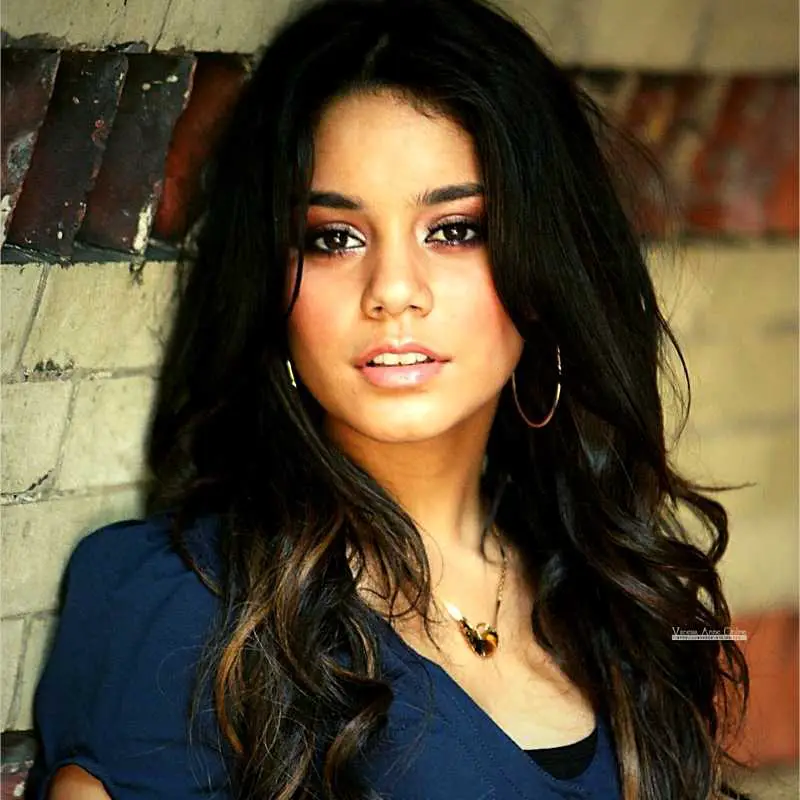 Vanessa is an American singer, performer, and artist. She gained attention and love from her acting in the T.V. show "High School Musical series". Later, she has released several song albums and worked in various Hollywood movies. Hence, all her achievements made her one of the 50 most popular women of world.
41. Amy Winehouse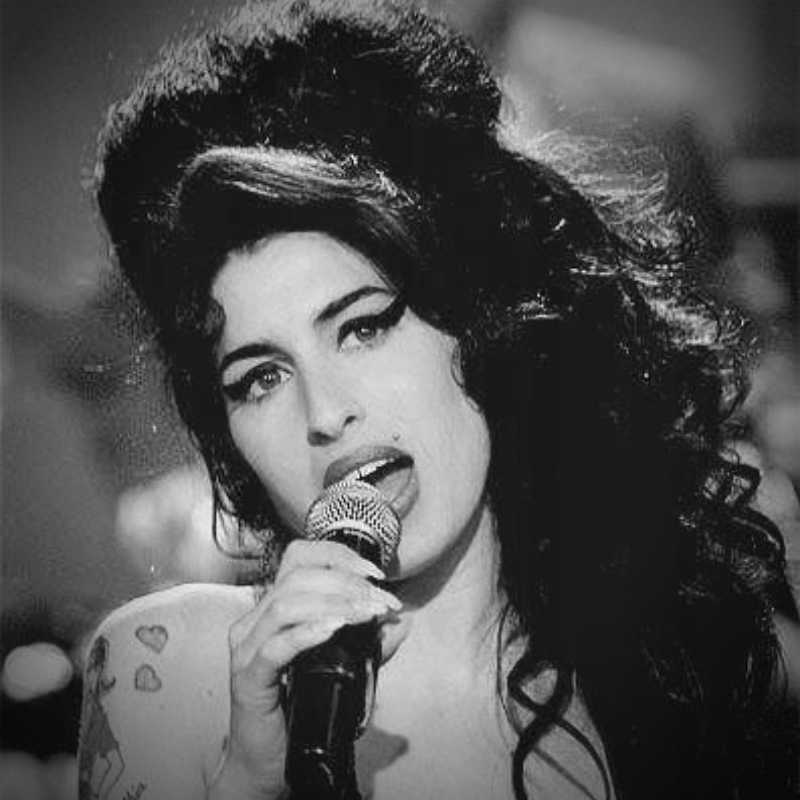 An English vocalist Amy Winehouse is famous for receiving 5 Grammy awards for her album "Back to Black," released in 2006. Her debut album "Frank" is also a masterpiece and attracted many awards for Amy. Moreover, she had to face backlash on her addiction to drugs.
42. Carrie Underwood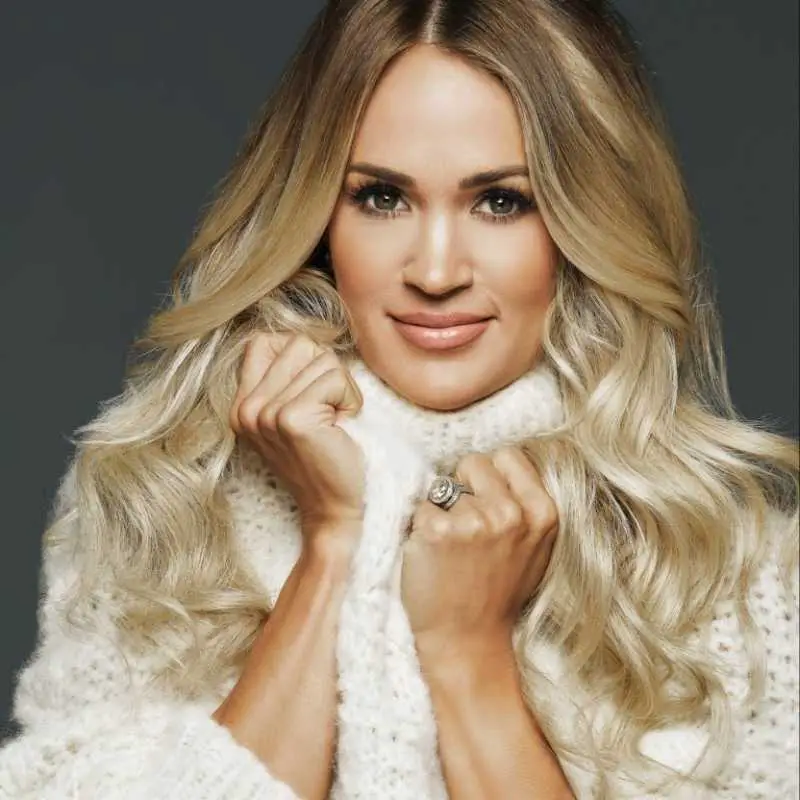 Carrie Underwood started her journey as a songwriter and record producer. She is famous because of winning the fourth season of American Idol in 2005. She made best-selling solo music albums named "cross over, Jesus, take the wheel and before he cheats." she delivered best for her country and won three Grammy awards.
43. Kelly Clarkson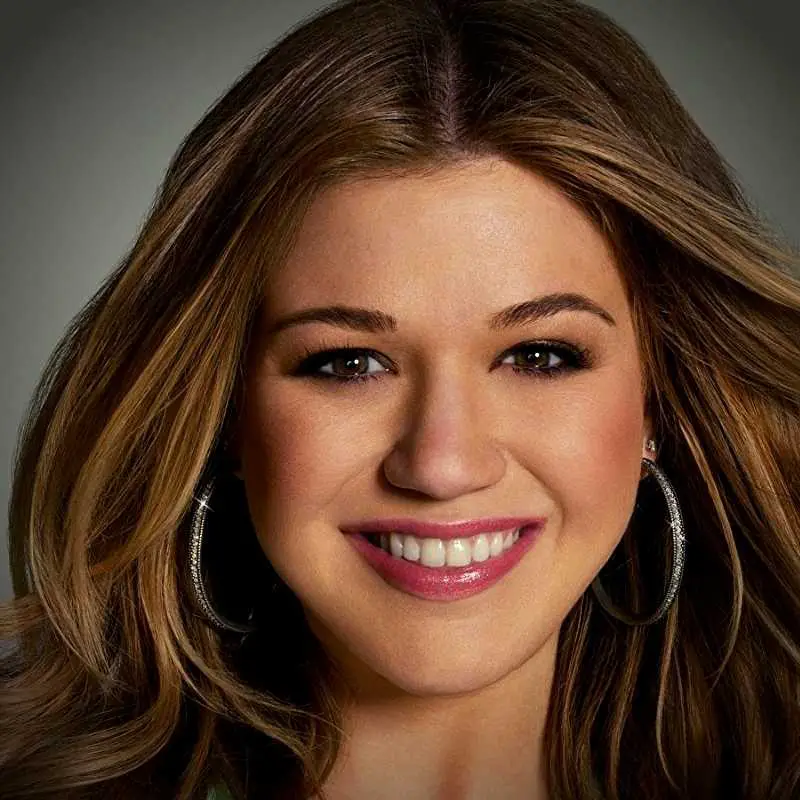 In 2002, Kelly Clarkson won the Title of American Idol's first season. Her first released single, "A Moment Like This made Kelly the best seller in the country and song gone hit. She is a Grammy award winner for her numerous hit albums. the hit songs of Kelly Clarkson are "Since U Been Gone," "My life would suck without you," "Miss Independent," and "stronger (what does not kill you)."
44. Sarah Jessica Parker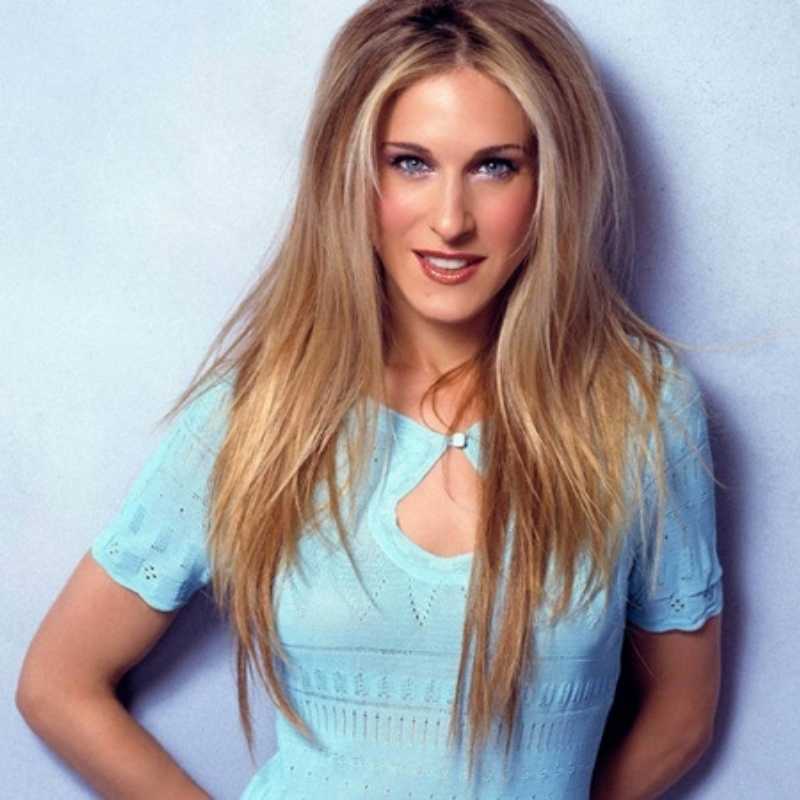 Sarah Jessica gained stardom from her role "As Carrie Bradshaw" in the TV series "Sex & the city." Then, the success of the series helped Sarah grab many International awards and transformed Sarah into a style icon. She has also performed in various movies like "Rich Kids," "Footloose," "Girls Just Want to have fun," etc.
45. Lily Allen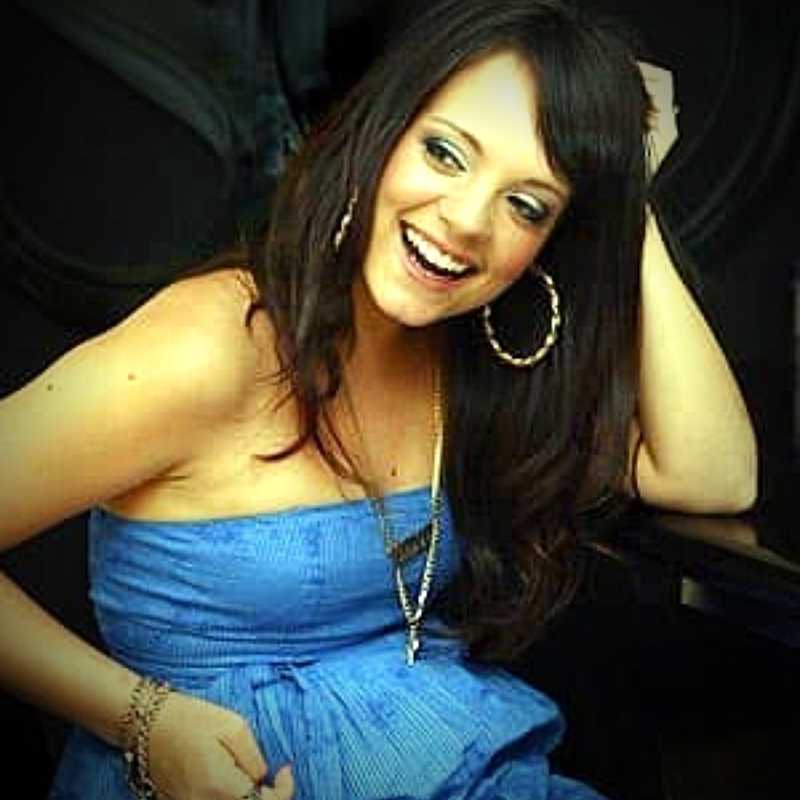 Lily Allen rose to fame from her debut record " Alright, Still, and Smile," and was nominated for International awards like Grammy and MTV video awards. In 2009, she released another hit album called "It's Not Me, it's you." the single received exceptional response from people and Lilly obtained the "Brit Award."
46. Salena Gomez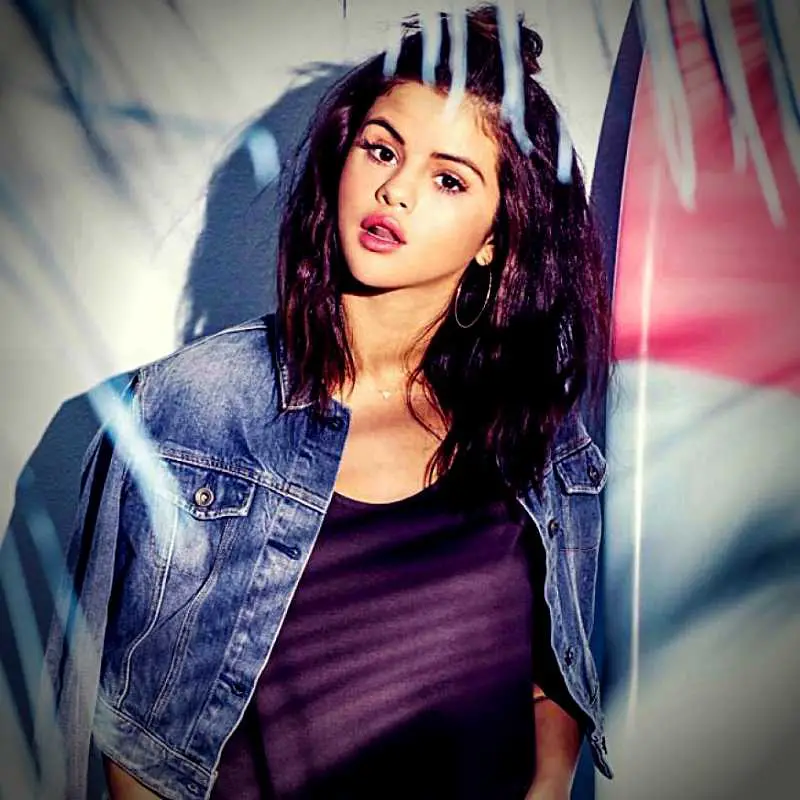 Selena Gomez stepped into acting as a child star in several Disney shows. The performance which she showed in the Disney show "Wizards of Waverly" made her famous. She is also a breakthrough singer and the most loved celebrity globally, having millions of fan following.
47. Tina Fey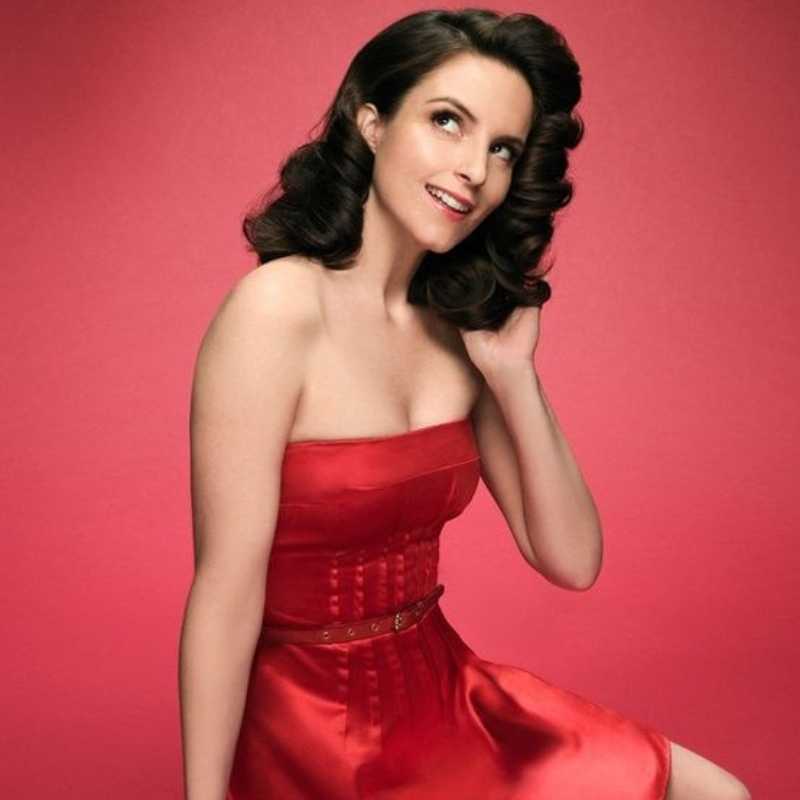 Tina Fey is an actress, writer, producer, and comedian from America. She received love for her best performance in the hit TV series " 30 Rock" and "Saturday Night Live ." Fey also showed her expertise in various projects like  Mean Girls, Muppet's Most Wanted, Baby Mama, Date Night, and others.
48. Carmen Electra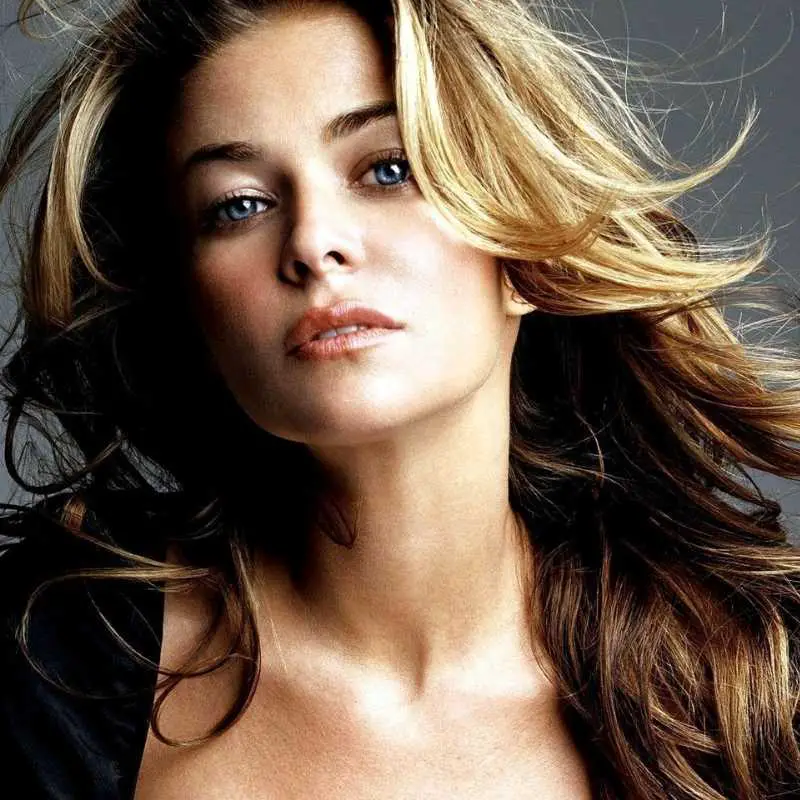 Carmen Electra is famous for her multiple appearances as a model in "Playboy Magazine" in 1996. Firstly, she started as a singer and released an album in 1993. She later pursued her acting career and started doing T.V. shows/series and big-screen movies. Also, Electra was also the host of the famous MTV dating show "Singled out."
49. Scarlett Johansson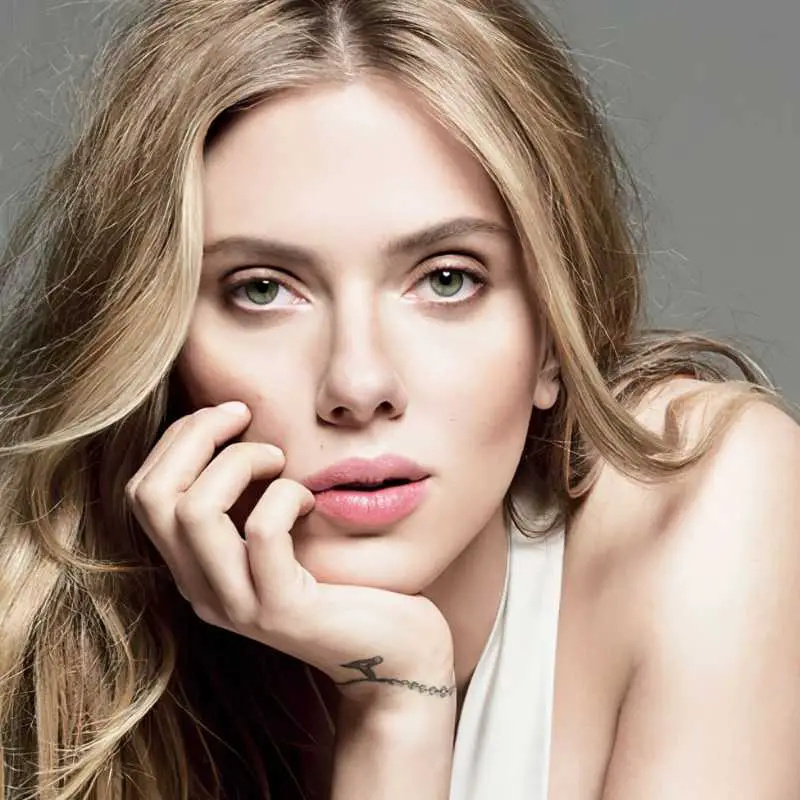 Scarlett Ingrid received prominence at an early age when she performed in the movies "Manny & Lo," "The Horse Whisperer," "Ghost World, and "Lost in Translation." She has earned accolades including "5 Golden Globe awards, 2 Academy Awards, BAFTA award, Tony awards, and others."
50. Eva Longoria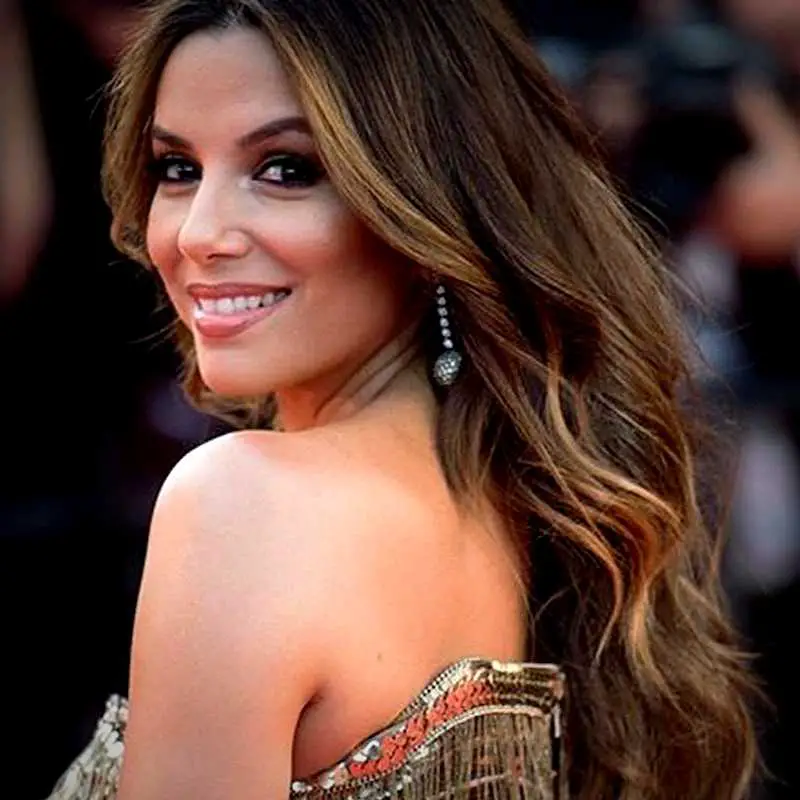 An American actress, model, producer, and businesswoman Eva Longoria is famous for her outstanding acting as "Gabrielle soils" in the T.V. show "Desperate Housewives. Further, she earned many international awards for her acting. She is also posing for brands like L'Oreal and New York & Co.
lastly, the above-mentioned 50 most popular women are setting an example for women empowerment. Also, their outstanding stories are inspirational for all women. Because this is how we should empower the world and become a changemaker.