Introduction
The thin neck skin is a vulnerable and only area of the body from where the aging starts. But unfortunately, the neck always gets neglected and left untreated, leading to hyperpigmentation, black lines, dark patches, and dark neck skin. Resultantly, the sagging neck skin can affect the beauty of your body and make you look older at a young age. Well, to tackle these issues, there are numerous neck firming creams available in the market. That can minimize the risk of aging, sagging and protects neck skin from sunburn.
Here we have mentioned the 15 finest neck whitening and dark neck treatment creams that you need to add to your skincare routines.
1. Colorescience Pep Up Collagen Renewal Face & Neck Treatment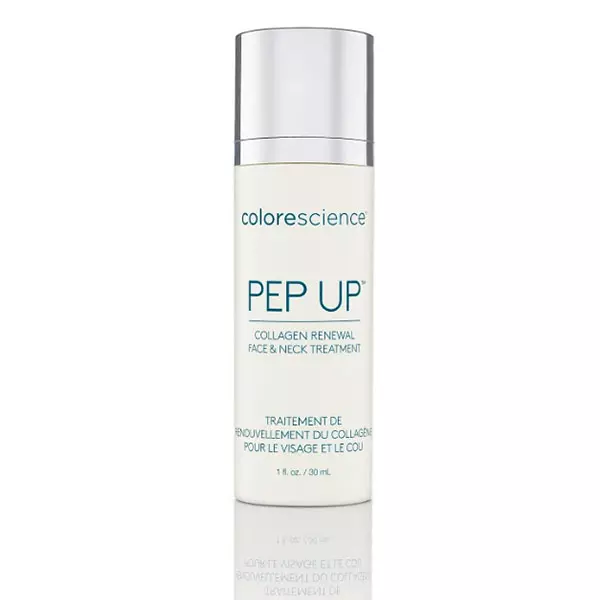 The cream features hyaluronic acid, antioxidants, and a peptide blend that assists the skin in the natural production of collagen. It works as a moisturiser and hydrates the thin skin of the neck.
Above all, it vanishes wrinkles, fine lines, and black lines on the neck. Just apply it daily right after the application of toner and experience the satisfying results within two months.
2. Neutrogena Hydro Boost Hyaluronic Acid Hydrating Water Gel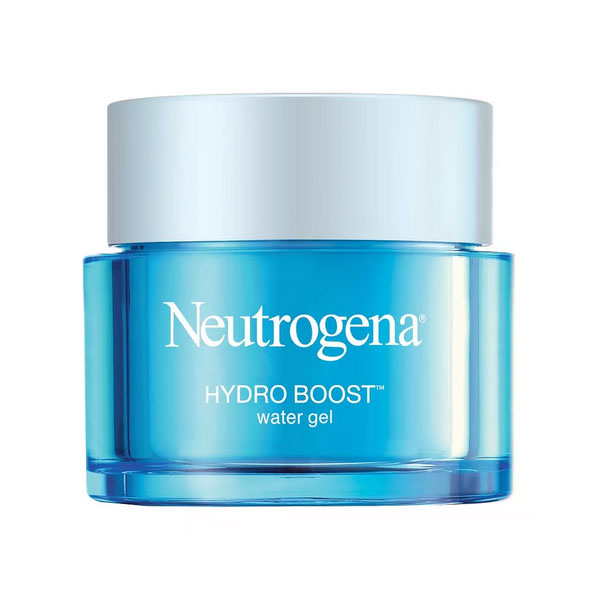 This top-rated water hyaluronic Acid hydrating moisturiser from Neutrogena is for extra dry skin. It provides softness, smoothness, and moisture to the dry skin and lightens the dark neck skin.
Apart from its attractive features, the hydrating water gel is inexpensive and affordable, a must-have item in your skincare routine.
3. L'Oreal Revitalift Face & Neck Anti-Wrinkle & Firming Moisturizer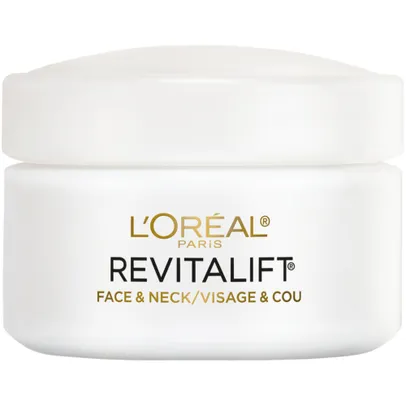 This Loreal Paris Revitalift neck moisturiser works perfectly in fighting wrinkles, fine lines, blackness and lightens dark neck.
Moreover, Pro-Retinol A also plays a vital role in dark neck treatment.
4. StriVectin TL Tightening Neck Cream Plus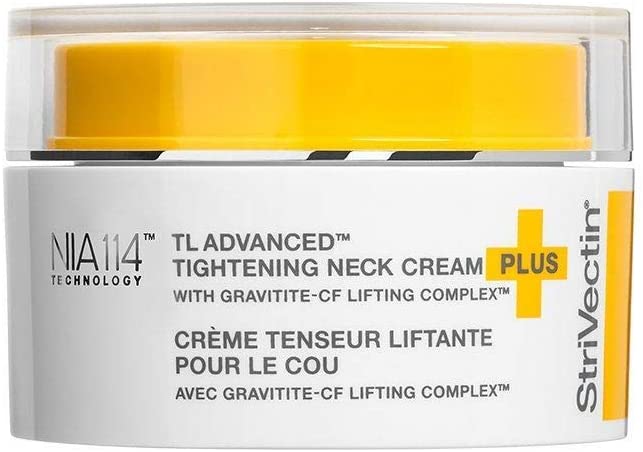 The Strivectin TL specially formulated for the thin neck skin. It heals the dark pigmentation on the neck and evens the skin texture.
Moreover, the darkness around the neck occurs because of dehydration and sunburn. This unique formula contains niacin and vitamin B3, hydrates the skin, and improves neck skin's health.
5. YEOUTH Neck Cream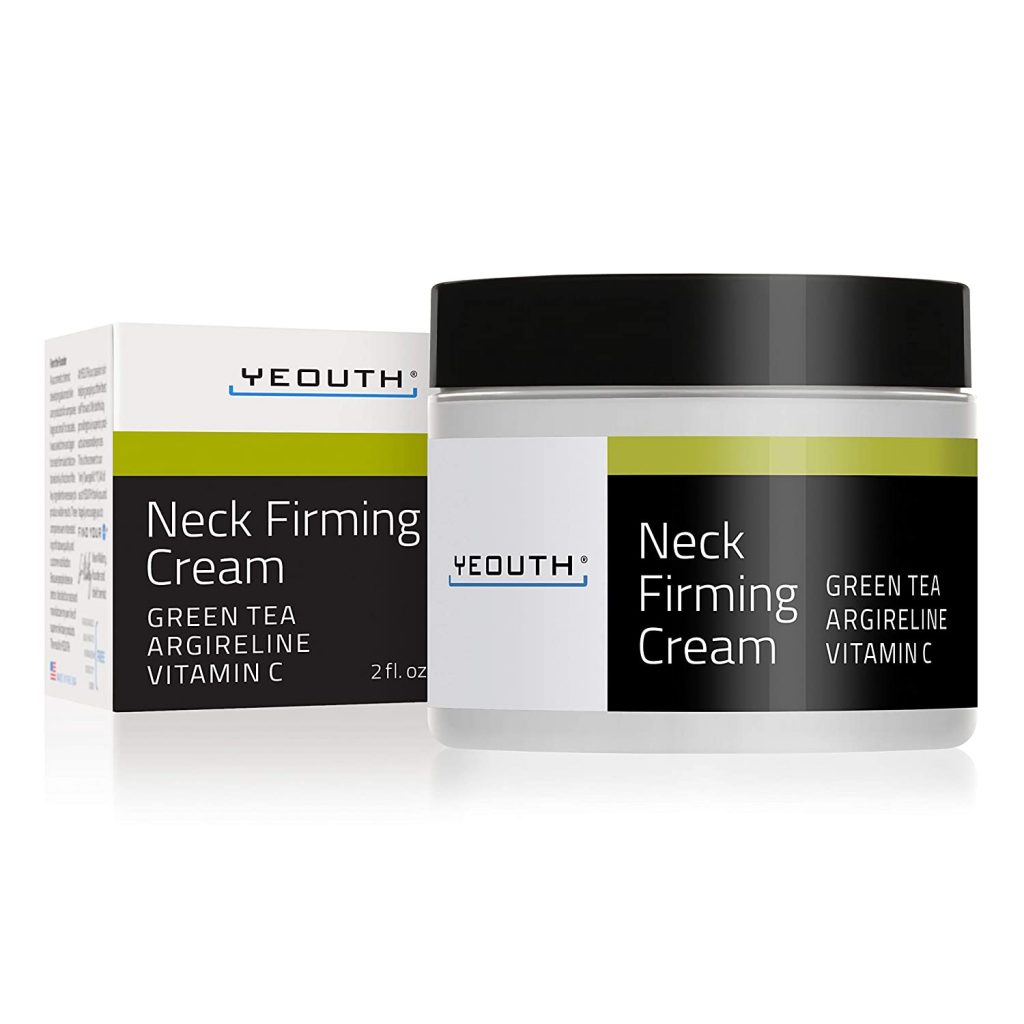 This cream contains the remarkable and outstanding ingredient green tea, which provides Vitamin C to deep skin cells and anti-aging properties.
Moreover, it tightens up the skin muscles and works perfectly in whitening black and dark neck.
6. Sisley Neck Cream – Enriched Formula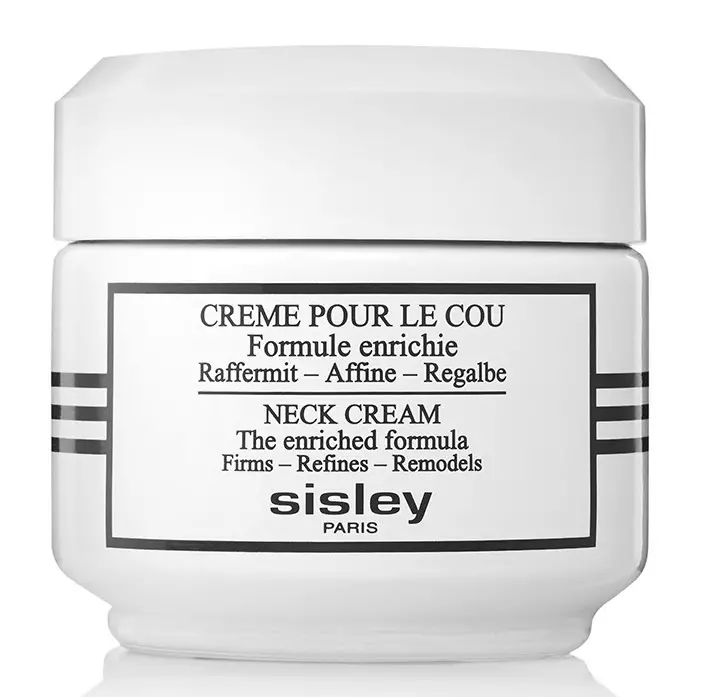 Sisley Moisturizing cream is ideal for those who are looking for ultra satisfying neck cream.
It is expensive, but the quality and effective formula are worth its price.
Furthermore, this black neck treatment cream contains Vitamin E, shea butter, sunflower oil, and soy fiber.
Hence, these all-natural ingredients formulated to tighten skin, heal and reduce dark spots from the neck.
7. LA MER The Neck & Décolleté Concentrate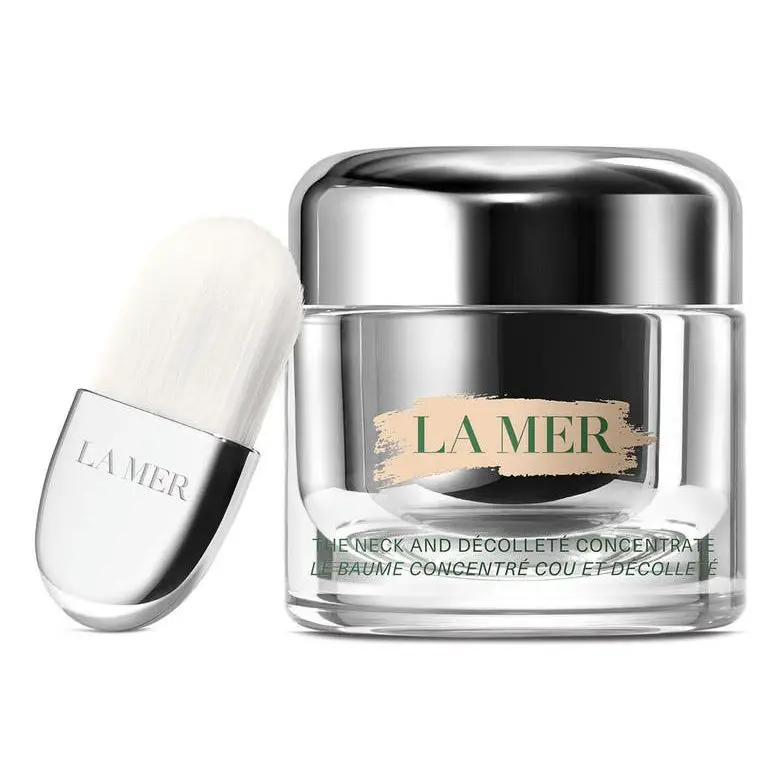 This neck cream from LAMER is 100% effective and worth buying. It has skin boosting natural ingredients-sesame oil, rejuvenating seaweed extract, glycerin- that work remarkably and brightens the skin.
After daily applying this neck cream, one may experience tremendous change and get rid of darkness around the neck.
8. IT Cosmetics Confidence in a Neck Cream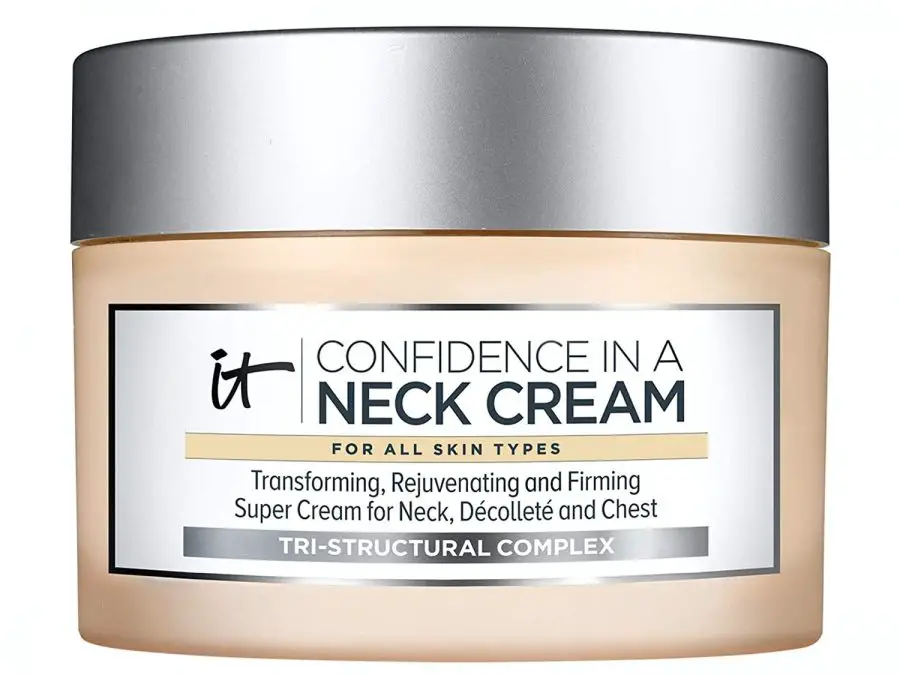 This remarkable cream from IT Cosmetics contains particular ingredients-hyaluronic acid, ceramides, and cinnamic acid-that provides thin neck skin moisture and nourishment.
Moreover, it is a clinically tested product that perfectly lifts the skin and makes the neck skin smooth. Furthermore, Vitamin B3 in the cream reduces and vanishes black lines on the neck and evens the skin tone.
9. Dr Brandt Skincare Needles No More Neck Sculpting Cream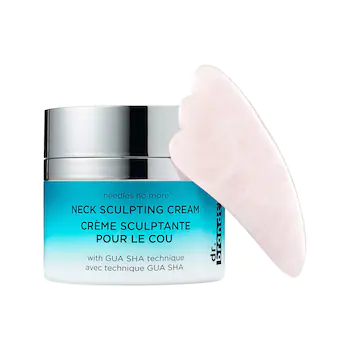 With this Dr Brandt, neck cream one can get rid of the black neck and an exceptional neck skin cure. It contains hyaluronic acid, pea extract, and additional ingredients to produce elasticity in the skin and tightens the pores.
Moreover, with this ultimate cream, the Gua Sha tool is enclosed-which is created with rose quartz. The tool helps to transfer the cream to deep skin and provides hydration. Hence, for best results, apply excellent neck cream and massage with the tool regularly.
10. Elta MD UV Clear Facial Sunscreen Broad-Spectrum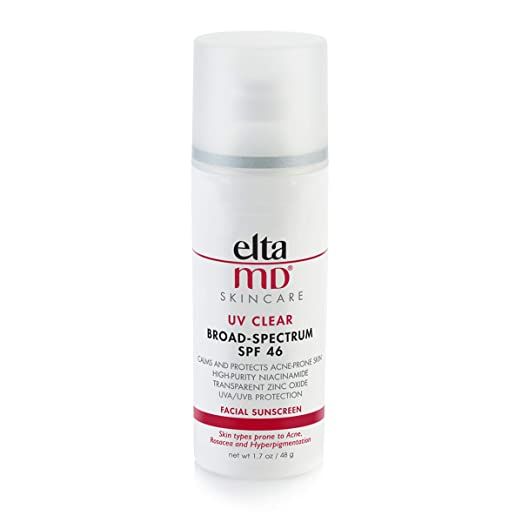 This sunscreen is one of the best selling and Amazon's top-rated product. As you know, most neck discoloration is because of sunburn. So, premium quality sunscreen is the only cure for dark neck.
Similarly, EltaMD sunscreen for the neck and face protects skin from UV rays the whole day. Moreover, the cream is lightweight and suitable for all skin types. People having prone acne can also use this sunscreen. Also, it works best in lightens the dark neck.
11. EH Lift & Sculpt Firming Neck Treatment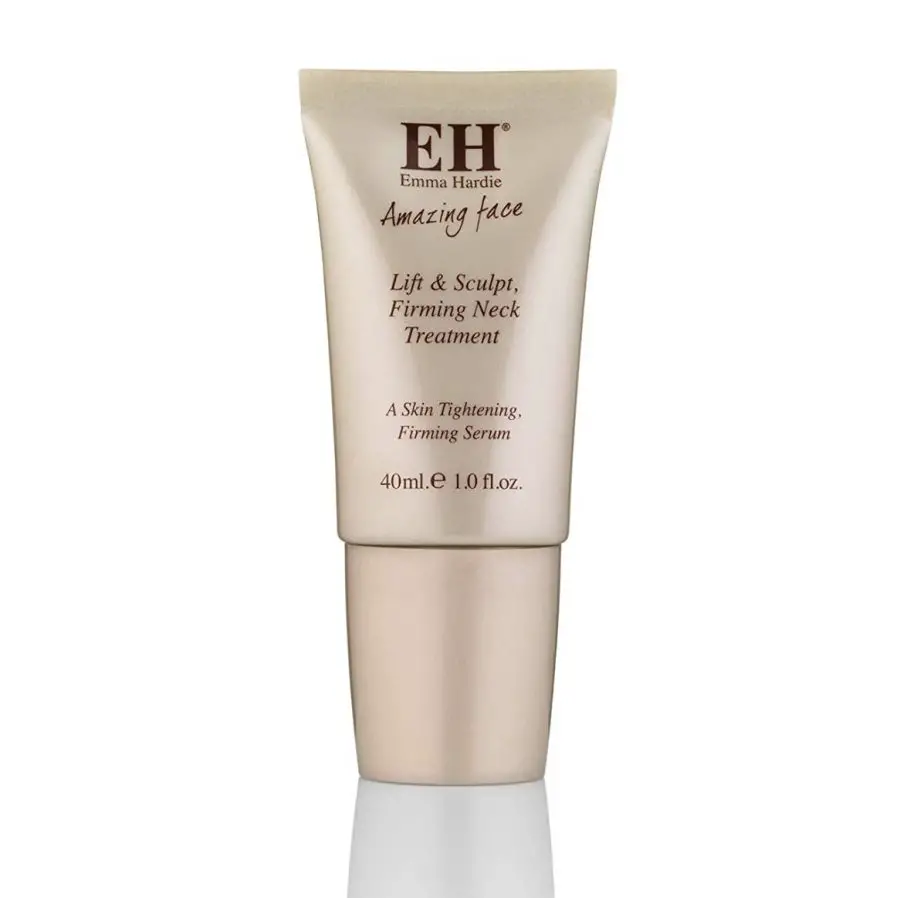 Dark lines on neck, pigmentation and skin aging are the problem which everyone is facing nowadays. It happens because we use mobile phones frequently looking down, and it gives us dark lines on the neck. Well, the EH lift and Sculpt firming neck treatment is the solution to all neck related issues. It can lift the thin neck skin, firm and tightens. It can be applied through a rolling tool which would help penetrate the skin better. The daily application can show remarkable results and can completely vanish black lines on the neck.
12. Body Merry Age Defense Neck Cream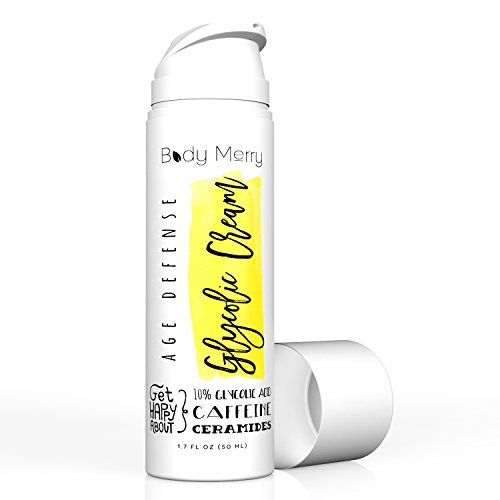 This dark neck treatment cream from Body Merry is formulated with natural ingredients including glycolic acid, hyaluronic acid, Vitamin C and squalane.
These all create a perfect blend that provides ultra hydration to the skin deeply and heals the damage. Hence, this lotion is enough to treat wrinkles, sagging skin and black lines on the neck perfectly.
13. Perricone MD Cold Plasma Plus+ Sub-D/Neck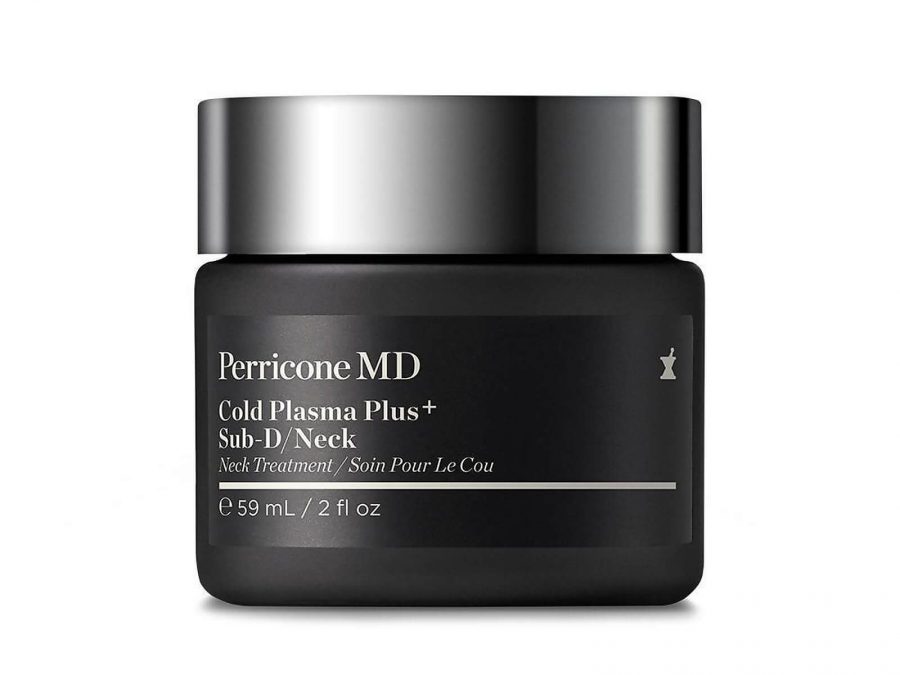 The Perricone MD Cold Plasma Plus is a multitasking black neck treatment cream. It reduces visible fine lines, wrinkles, uneven skin tone, improve skin tightening and produces more elasticity.
Additionally, it contains SPF 25 t that protects from UV rays. Hence, this cream can also contour and transform a double chin into a beautiful jawline.
14. Clarins Extra-Firming Neck Anti-Wrinkle Rejuvenating Cream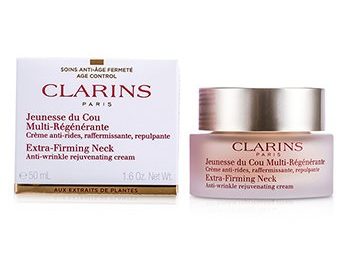 The Clarins extra firming neck cream is a unique antioxidant formula created for thin neck and chest skin. It aims to contribute hydration and moisture in the deep skin that helps in unveiling the skin glow.
Furthermore, it gifts up your loose skin and gives you bright and smooth skin. Hence it is the perfect dark neck cure that will surprise you with mindblowing results.
15. InstaNatural Retinol Anti Aging Cream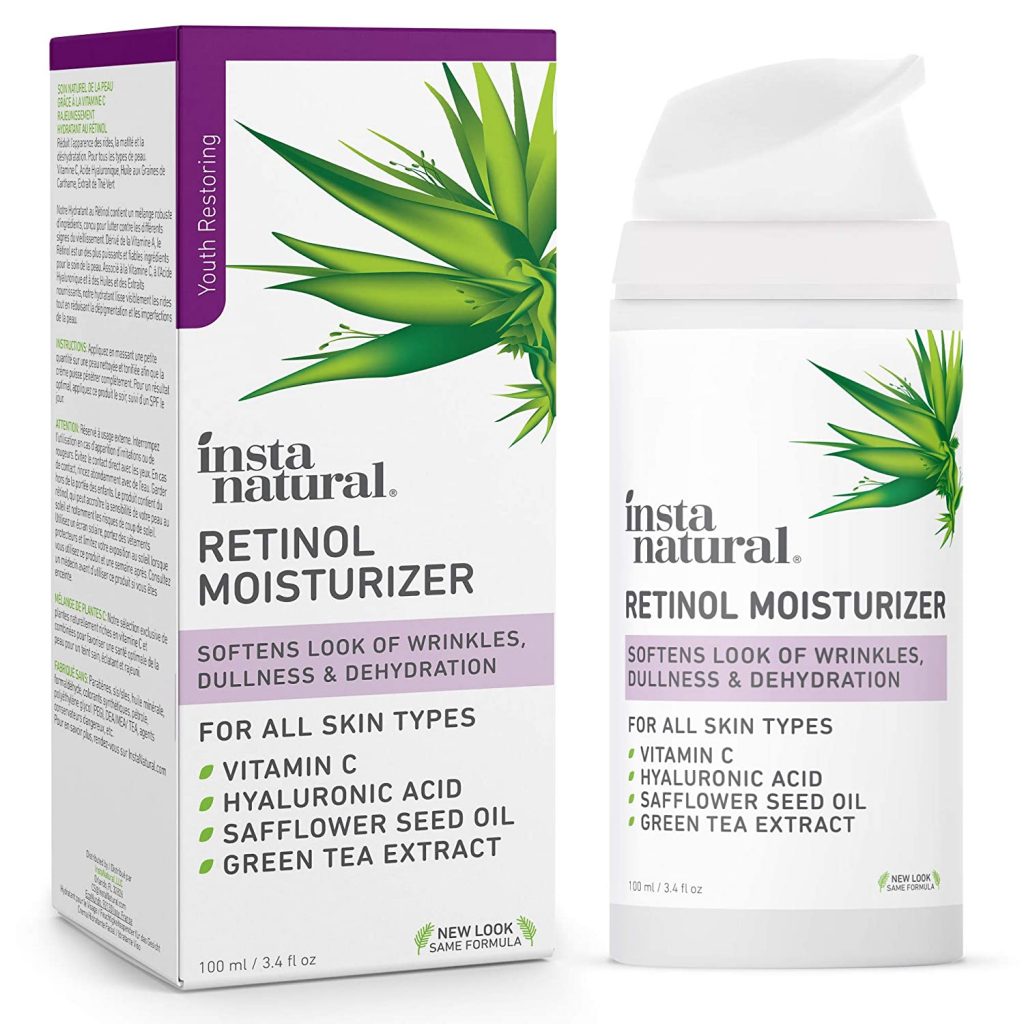 This moisturizer from InstaNatural contains the potential to tackle pigmentation, uneven skin texture, fine lines, wrinkles, and skin dryness. The formula contains powerful ingredients like Retinol, hyaluronic acid, vitamin C, green tea extract and essential oils extracts.
Hence, these all ingredients collectively create an excellent moisturizer that would help you achieve youthful neck skin.
Conclusion
One can get rid of the black neck, wrinkles, and horizontal lines with the above-discussed neck whitening creams and attain a youthful neck. Hence, the neck skin demands equal attention and care as we give to the face. Otherwise, it can cause early aging and hyperpigmentation on the neck.
Related Articles