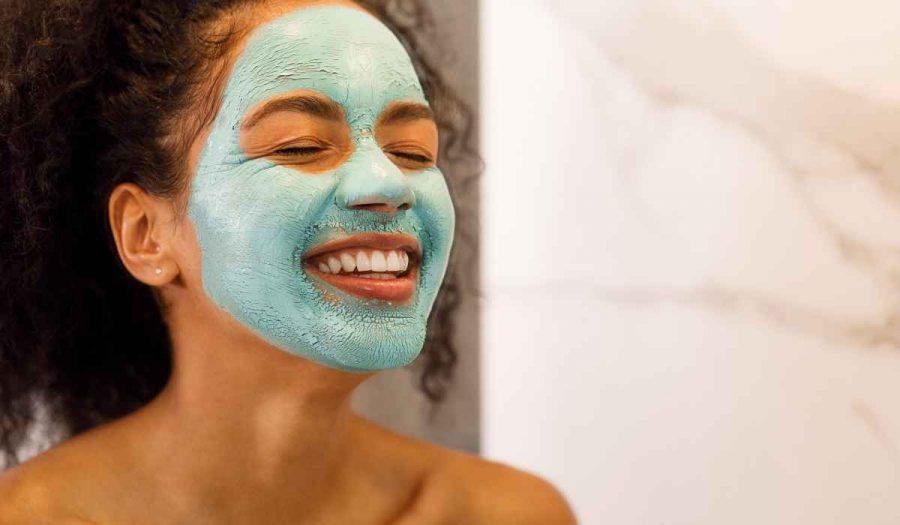 How To Remove Face Tan Or Skin Tan?
Introduction
Your skin is tanned mostly because ultraviolet rays (UV) of the sun have adverse effects on your skin. It happens when you are exposed to the sun most often.  Melanin due to these UV rays(pigmentation ) basically arises to the surface of your skin resulting in the darkness of your skin tone. It's better to find ways to remove tan that can make your skin tan-free.
Similar to outdoor sun exposure, short-term recreational tanning salon exposure causes molecular alterations believed essential in the development of skin cancer.
Major Statistics About Skin Tan
The prevalence of sunscreen use was 34.4% with girls more likely to use sunscreen than boys (40.0 vs 26.4, odds ratio: 1.86; 95% confidence interval: 1.70-2.03). Eighty-three percent of respondents had at least 1 sunburn during the previous summer, and 36% had 3 or more sunburns. Nearly 10% of respondents used a tanning bed during the previous year. Girls were far more likely than boys to report tanning bed use (14.4 vs 2.4), and older girls (ages 15-18) were far more likely than younger girls (ages 12-14) to report tanning bed use (24.6% vs 4.7).
Tanning bed use increased from 7% among 14-year-old girls to 16% by age 15, and more than doubled again by age 17 (35%; N = 244). Multivariate analysis demonstrated that attitudes associated with tanning, such as the preference for tanned skin, having many friends who were tanned, and belief in the worth of burning to get a tan, were generally associated with sporadic sunscreen use, more frequent sunburns, and increased use of tanning beds [1].
Major Skin Types
Effect of tanning depends on the type of skin you own . Now , how do you came to know that what your skin type is?
Here are types of skin:
Pale white always burn, never tan
White-colored skin burns easily and tans minimally
Beige colored skin burns moderately and tans to light brown
Light brown colored skin burns minimum and tanto moderate brown
Moderate brown rarely burns but tan to dark brown
Dark brown never burn, tan profusely.
Effects of Sunlight on Cutaneous Pigmentation
The effects of bergapten-containing preparations in sunlight-induced skin pigmentation were evaluated. Oil and lotion vehicles with bergapten/UV-B sunscreen or sunscreen alone were applied to the backs of subjects twice weekly for 4 weeks and the subjects were exposed to gradually increasing doses of midday sunlight. In addition, the degree of skin darkening was assessed by clinical examination, reflectometry, and light microscopy of skin biopsy specimens. At 5 weeks, 1 week after the last sunlight exposure, the sites treated with either the bergapten/UV-B sunscreen lotion or the lotion vehicle were significantly darker than the sites treated with the sunscreen lotions without bergapten.
Oil preparations produced less clearcut results, possibly because of a less potent sunscreen or because the bergapten did not leave the vehicle and absorb into the epidermis. In type I skin, the bergapten/sunscreen and the oil vehicle alone produced the same amount of tanning; both yielded more tanning than the sunscreen in oil by clinical examination. The findings were not confirmed by reflectometry or by light microscopy. Thus, we conclude that bergapten added to a UV-B sunscreen lotion preparation can increase skin pigmentation over the sunscreen alone when one is exposed to sunlight. The bergapten/UV-B sunscreen combination is a potentially useful product since one can develop a psoralen and UV-A-induced tan while being protected from UV-B-induced sunburn by the UV-B sunscreen incorporated into the formulation.
How to Remove Sun Tan Naturally Amazing Ways?
Summers are on your head and you are surely trying to get out for summer vacations but are you enough ready to get out in the sun and expose your skin without any protection?  If your answer is No. Then you are at great risk of tanning your skin. Whereas, everyone wants to look beautiful and perfect in the modern age. So, for the protection of your skin and not turning your vacations into a nightmare by damaging your skin, always apply sunblock when you are headed out.
Further, there are a couple of home remedies to remove tan; that protect your skin from suntan. So what are you waiting for, scroll down ;
Lemon Juice
Citrus fruits like lemon have properties of bleaching. Similarly, this bleaching property aids you in lightening your skin tone and removing sun tan. Apply lemon juice and leave it for 10 to 15 minutes on sun-tanned skin before washing it off.
Aloe Vera
The Aloe vara "burn plant " has the properties of curing skin burn due to its anti-inflammatory properties. Aloe vera gel soothes the skin irritation when applied for 10 minutes. If applied every day, it can lighten the skin tone causing brighter skin color.
Exfoliation
Exfoliating the skin with scrub removes skin tan by removing dead skin cells. Similarly, you can exfoliate your skin in different ways that include:
Chemical exfoliation
Scrub
Sponge
Brush
Baking soda
Exfoliating bars
Apple cider vinegar
Coffee powder
Baking Soda
We all know, there are incredible results of baking soda for skin whitening. Hence, it can also be used to treat skin tan. Mix a small amount of water in baking soda to make a paste-like material. Apply gently on tanned skin and massage in a circular motion to lighten the skin tone.
Oatmeal
It has excellent tan remover properties . Oatmeal when mixed with rose water do wonder to your dull skin tone and remove sun tan .
Tomato
Squash tomato and rub the material on your face gently in circular motion to exfoliate the skin . Instead of removing sun tan , tomatoes provide natural glow to your face with added lightening of tone .
Further , it can be used with glycerin for the detanning of skin . It act as a natural bleaching agent for lightening the skin tone and making brighter colour.
Honey
Honey is a best antioxidant that removes sun tan naturally and reduces the redness of skin . It also has anti inflammatory properties that protects your skin from sun burn and heals the inflammation cause by sunburn. Besides removing tan , it reverses the affects of damage caused by tanning of skin by UV rays . Apply honey on tanned skin , massage  in a lighter tone and wash it off after 15 minutes .
Cucumber and Milk
Cucumber helps in skin rejuvenation and acts as a cooling agent. It also removes Sun tan as it is a rich source of vitamin C that soothes your skin after Sunburn. It is a rich source of antioxidants that help to cleanse your skin and provide a cooling effect.
Orange Peel Powder and Milk
Take two tbsp of orange peel powder and 1 tbsp of milk and make a paste like mixture . Apply gently on skin for 20 minutes before washing it off . Orange is rich in vitamin C and milk has moisturizing properties in it , both combine well to keep your skin protected from sun tan and reducing skin tone .
Turmeric Powder
It is one of the best home remedies for lightening the skin tone and have healing properties in it that aids in removing sun tan and heals your skin from sun burn . Take 1 tsp of turmeric powder , 1 tsp of yougurt and 1 tsp of tomatoe puree , mix it well and apply on your face until it dries . Then wash the mask off your face.
Tips to Prevent Skin Tan
Always apply sun block on sun exposed areas when headed out.
Cover your face with scarf or a muffler .
Wear sunglasses to protect your eyes from UV rays.
Moisture your skin well during hot summer days .
Avoid wearing makeup for long periods of time and wash properly before going to bed.
Avoid applying cheap chemical products on your skin.
Wear light weighed clothes with softer and light colours. As dark colour absorbs the light and heat whereas light colours repell it .
Exfoliates the skin daily if you have sun exposure .
Take shower daily
Avoid direct contact with UV rays of sunlight.
Eat foods that reduces the effects of sun tan like
Watermelon
Nuts and seeds
Cauliflower
Green tea
Carrot
Blueberries
Use the above mentioned methods if you are still caught by this nightmare of sun tanned skin .