Dirty Blonde Hair Dye | 15 Perfect Ideas For All Fashion Lovers
Introduction
Blonde was provenly the most loved and dyed hair color of 42% of British people back in 2020 [1]. Similarly, the new obsession of hair color among all world's women is dirty blonde hair dye. Once, it was the color that women used to hide with another hair color because they thought it looks messy. But now how times changes everything and it became a top fashion trend. It is a combination of medium and light blonde hair color. It can go perfectly on people with black hair, ash blonde, dark blonde, platinum blonde, or naturally blonde hair or hair dye. In addition, it suits the light skin tone as well as on dark people. The ideal time to have this excellent hair dye is in summers and spring, whereas you can rock in it the whole year. Most importantly, after hair dye, one must follow the proper guidelines to maintain hair health. Therefore, you can get the complete information in this post, scroll down, and read the full article.
How to Take Complete Care of Your Dyed Hair?
When you plan for new hair color, you must follow a few guidelines to protect your hair from damage.
Use protecting hair treatment products like hydrating shampoo, conditioners, hair oils, and serums for color-treated hair.
Secondly, avoid frequent use of straighteners, dryers, curlers, and other hot machines on your newly dyed hair as it can ruin the hair's health and provide damage. Instead, use straightening creams and get straight hair naturally.
The colored hair requires extra nourishment and hydration; that's why it's mandatory to treat hair with a hair mask once a week. You can create a home-based mask with eggs and essential oils for the protected treatment or go for a ready-made one.
Don't apply shampoo on dyed hair too often. Besides, it is recommended to shampoo dyed hair only twice a week. It can fade your hair color more fastly.
Always choose the shampoo that contains low sulfate because it protects hair color from early fading. Additionally, consider shampoo that protects color-treated hair as L'Oreal Paris Elvive Color Vibrancy Protecting Shampoo does. Moreover, it keeps the shine and beauty of your color maintained.
After applying shampoo, it is essential to use conditioner on hair for nourishment as it gives the much-needed hydration and moisture to the colored hair.
Therefore, your dyed hair is beautiful but fragile and needs attention. That's why one should take complete care of the color-treated hair to prevent extensive damage and hair fall.
15 Perfect Dirty Blonde Hair Color Ideas
Well, if you are planning to go for balayage, highlights, or fully want to transform your dull hair into a stunning shade of dirty blonde, then you must need to look at the following 15 ideas.
Honey Blonde Hair Dye
The honey blonde hue adds natural brightening to your hair that makes your face and overall personality attractive. Moreover, this shade can go with warmer skin as well as with bright skin tones. The thin highlights of honey blonde hair dye are another famous among ladies with brown hair.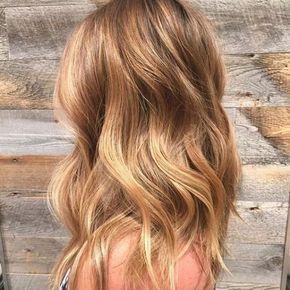 Platinum Blonde Hair Dye
The platinum blonde dye is what makes your hair look gorgeous at the same time. It requires frequent touch-ups. That is a drawback of platinum hair color. However, the dirty platinum blonde hair dye contains a white blonde shade that saves your trips to salons for frequent touch-ups. Also, the addition of brunette roots will give you an ultimate look.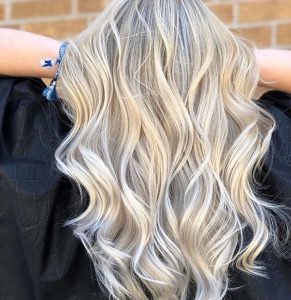 Strawberry Blonde Hair Dye
Red hair is the news fashion trend among ladies and teenagers especially. The addition of strawberry red color into golden blonde hair dye transforms the dye into a fashionable dirty shade. Furthermore, the combo can change one's dull hair into stunning and stylish.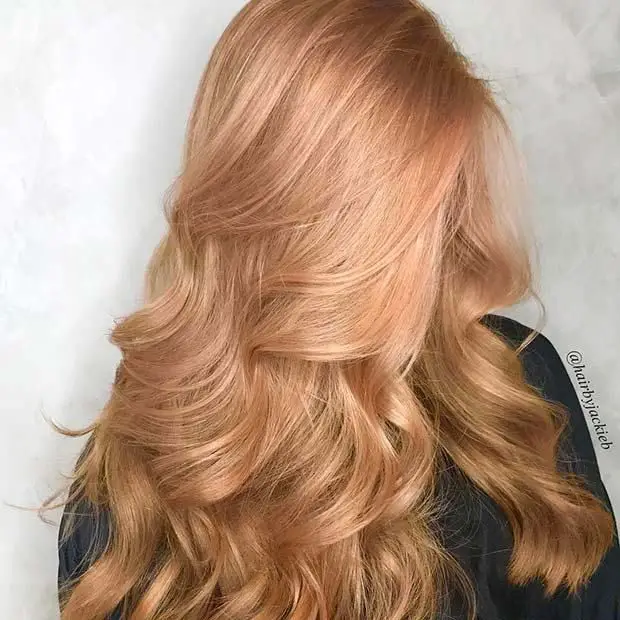 Light Dirty Blonde Hair
As the name is saying, light blonde hair dye is the soft yet stunning shade of blonde. It looks more prominent in daylight. Additionally, people with fair skin tone would find it incredible when going with bright blonde tips.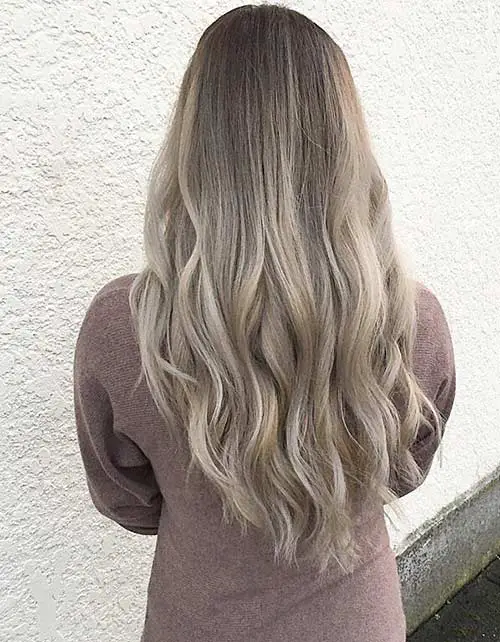 Dark Blonde Hair
Dark, dirty blonde hue is perfect for your roots and tips. It suits lighter skin tones, whereas people with warmer skin tones should try it with sandy blonde hair dye.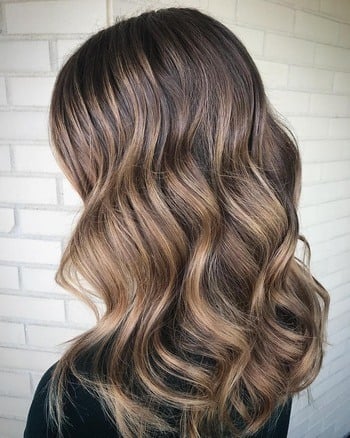 Golden Blonde Hair Color
The shade golden blonde hair color creates mesmerizing shade when mixed with ombre and dark bronze. Moreover, applying only on roots can make one look hot and beautiful.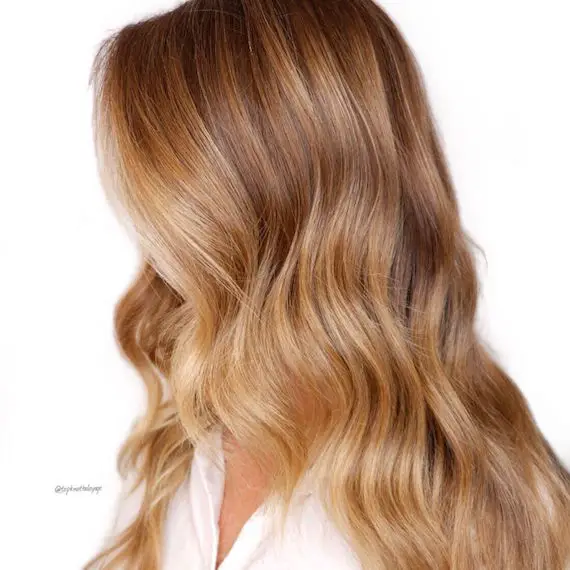 Ash Blonde
The Ash blonde hair dye is the hade that always looks fascinating and wonderful. Additionally, when you get the medium shade of ash blonde with dirty highlights, it increases the hair's beauty.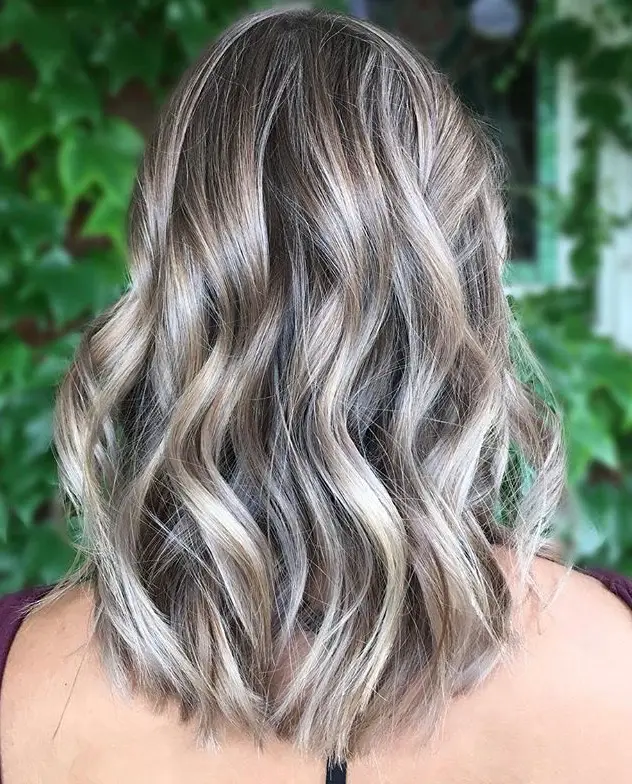 Check The 8 Best Dark Ash Blonde Hair Dye
Dirty Blonde Ombre
People with naturally dark hair should try dirty blonde ombre on their hair. It is the transformation of dark hairs into blonde ombre hair, looks most beautiful on the tips. Similarly, one can get thin blonde ombre highlights of blonde ombre in dark hair for extra prominent and gradient effects.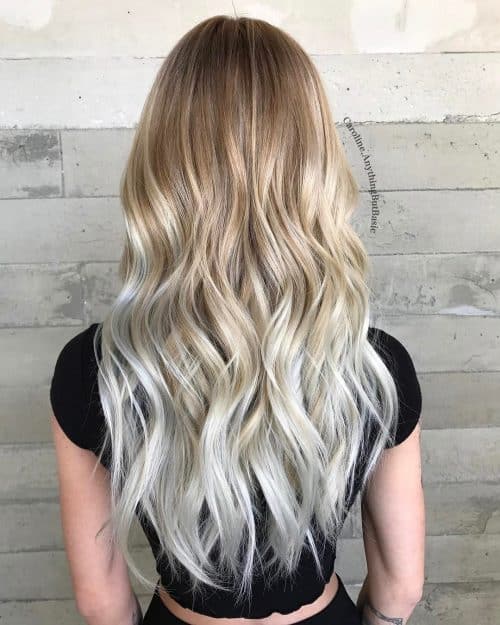 Dishwater Dirty Blonde Hair
The darker shade of dishwater dirty blonde is more like a brunette color. Dishwater blonde hair on short length is ideal for getting rid of your old-fashioned highlights and long hair. It adds up life and limelight to your hair.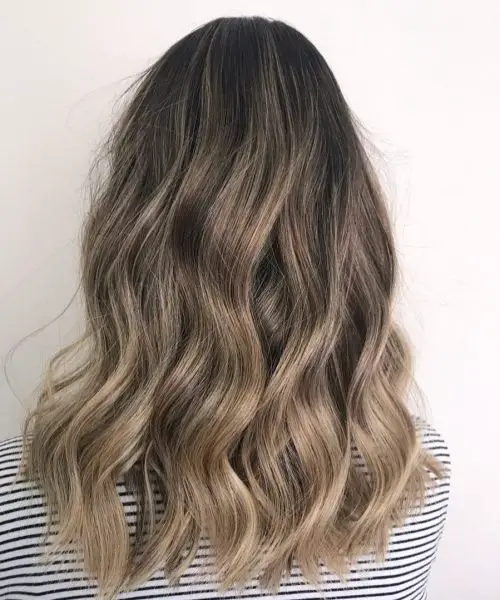 Dirty Ashy Blonde Balayage
Ashy blonde is a very natural color that is created for balayage. I like the combination of ashy blonde and balayage. Its specialty is that this color gradually melts naturally from the medium part of the hair to the tips. Simultaneously, the multi-shades of ashy blonde beautifully arrive right after balayage is done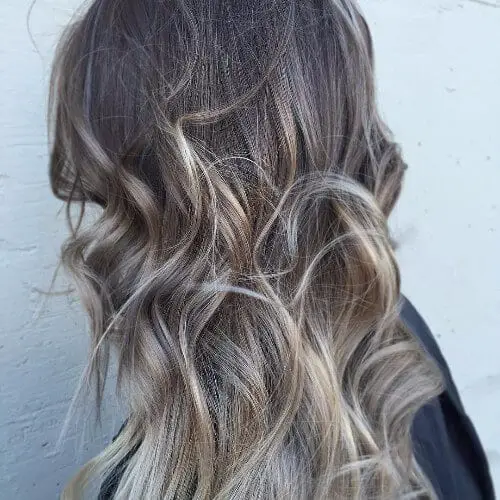 Sun-Kissed Dirty Blonde
It is the perfect summer shade that multiplies its beauty when the sun directly hits the hair. Moreover, the sunkissed dirty blonde shade is ideal for lighter skin tones. Thus, if you are looking to change your hair color for your next adventure, then this choice is a good one to consider.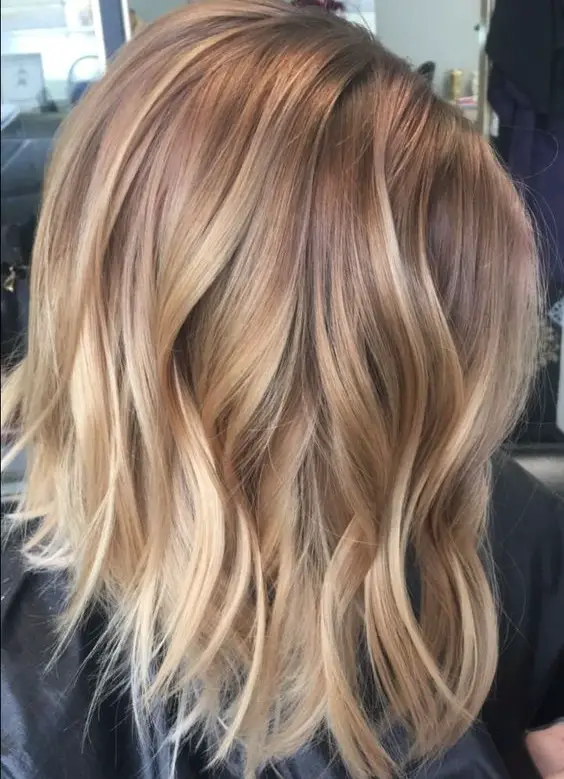 Blended Light Highlights
Play with blonde dye and create light highlights on the dark hair. The light highlights would directly suit dark hair and warmer skin tones.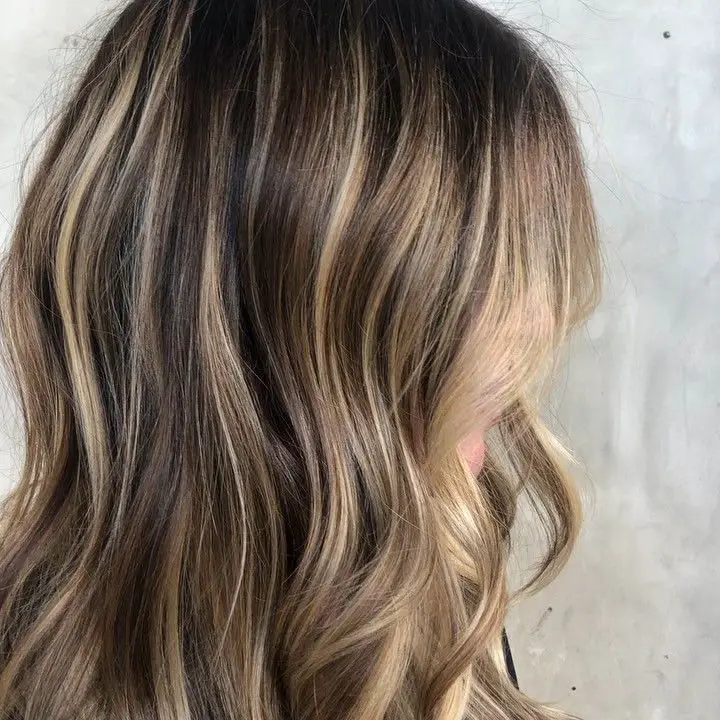 Dirty Bronde
The dirty bronde shade features brunette tones that give a bronze twist on fashionable and trending hue. Additionally, it will look fascinating on short hair.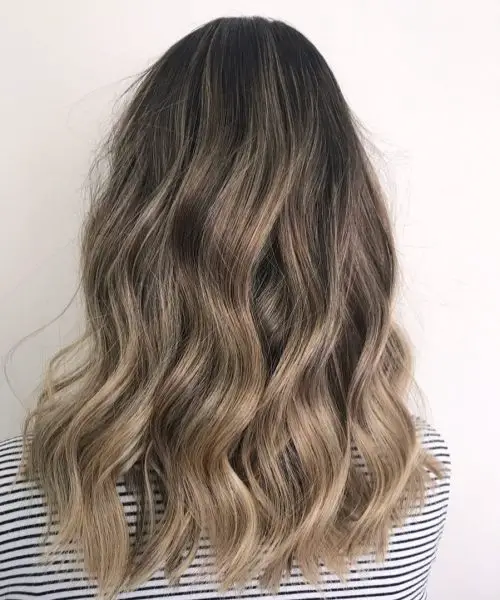 Reverse Ombre
The reverse ombre hue is darker from tips and lighter from roots. It is the unexpected color that makes one different from others and provides glamorous hair transformation.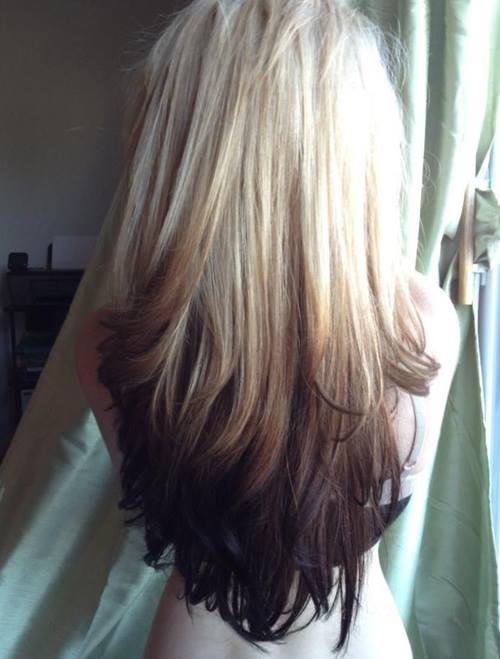 Dirty Blonde with Highlights
If you have beautiful long hair, then you must try the dirty blonde hair color with highlights. You can go with lightening the natural hair shade that shines in daylight and leaves sparkle in your hair.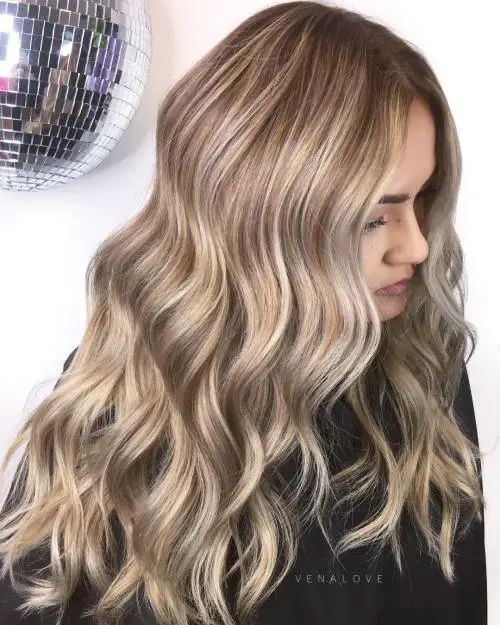 Conclusion
Some people are born with natural dirty blonde strands and highlights in their hair; they are lucky. However, some need to spend a lot of dollars to get a fashionable dirty blonde shade. Also, before taking an appointment at your favorite hair salon, you must choose the color that will suit your skin tone. Otherwise, you will only end up spending more money and time. Therefore, there are numerous ideas to try with alluring dirty blonde hair color that quickly transforms dull hair into wonderful ones.