Introduction
We all love to experiment with hair shades, be it sun-kissed blonde or subtly highlighted brunette, especially with the vast range of semi-permanent options available, which means you can go dramatic or bold without making any severe color commitment as they will fade over time and with shampooing. Salon color processing treatments can be costly. For those who want to add simple touch-ups to their hair, home solutions are preferred. The hair colors available on the market are not only inexpensive and convenient to use, but you also get a quick hair transformation without the hassle of going to the salon. However, maintaining your hair dye at home can be a daunting task if you don't know the use of the right products, either to cover up your grey roots or to get the hair color of your dreams.
A variety of shades of blonde, red, brown, and other colorful hues are trending depending on how you want to change your look. You made add highlights to your natural hair color, try an ombre or balayage look, or you may even try vivid fashion colors like purple or pink depending upon your personality. However, it is always best to contact a colorist for some immediate answers before starting your DIY project.
How to Use Your Hair Dye
First of all, slip on a collared shirt you don't care about, which you can take off before you run into the shower. Mind toss a towel around your neck and section off your hair. Start from the back and move to the front. Make sure to apply a little Vaseline around your hairline, so you don't mess up. You may want to stick to a regular dye after at-home treatment for more flexibility. Do keep in mind that the base shade you are using will affect the result.
We have tested some hair color brands to see which can last through frequent shampooing, heat, and exposure to the sun and keep hair healthy, shiny, and vibrant. The outcome is the same as a professional who too for just a tiny sum of money. You'd love to check these out before your next salon visit.
This semi-permanent formula is ammonia-free and infused with aloe and coconut oil, and unlike permanent hair colors, it leaves your hair softer and shinier.
We loved numerous shades from Clairol's famous drugstore line, especially their browns and reds. Give your locks a fall-inspired look with this color combo.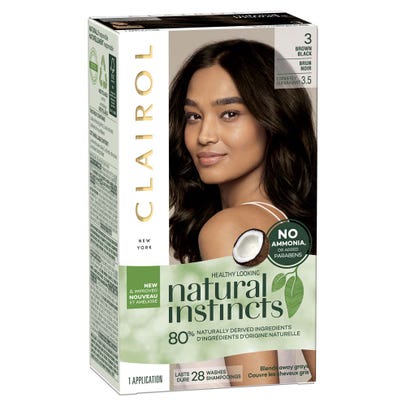 Manic panic is a veteran company whose cream tone colors are suitable for pastels to look if you would love to go for pink, blue, or anything between. With 40 years of experience making fun of mermaid hair hues, the brand is bound not to disappoint. It is perfect if you are looking to go bright just for a night; think of it as hair makeup since experimenting with these vibrant tones is as easy as swiping on a new eyeshadow. For maximum pigment impact, layer it and brush it out immediately.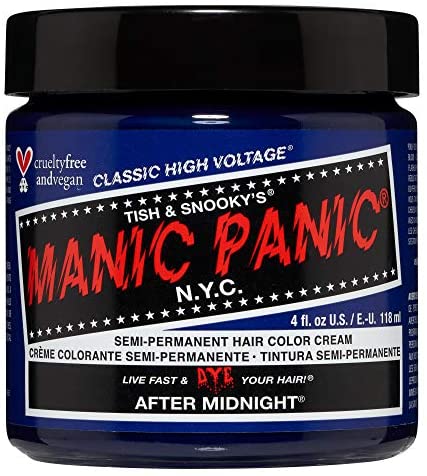 Madison reed is internationally recognized for making cruelty–free products. This product comes with a questionnaire to help you choose the best dye to suit the needs of your hair texture, type, or color. This kit is a popular pick among the novice.
It claims to have a "6-free" formula which means it avoids six harmful ingredients often found in hair colors, resorcinol, ammonia, gluten, PPD, phthalates, and parabens.
I was especially impressed by this clean and vegan formula. Rigorous tests have shown that it covers grays completely, doesn't fade away, and retained shine.
You'll get bolder results due to its shade-specific botanical ingredients. Especially to mention its auburn shade if you are looking to go blonde. It is just a win!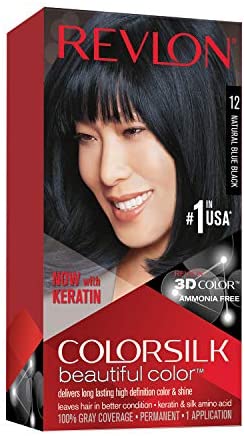 For professional-grade solutions, L'Oreal offers outstanding personalized color services. It has ammonia, peroxide, and sulfate-free formula to minimize hair damage. It comes in seven colors and can cover upto one inch of gray hair.
As highlighting your hair on your own can be tricky, L'Oreal has an easy solution for you involving two steps only. A brush is included with the formula, fill it and brush through your hair from roots to tips. It is one of the best-sellers on Amazon.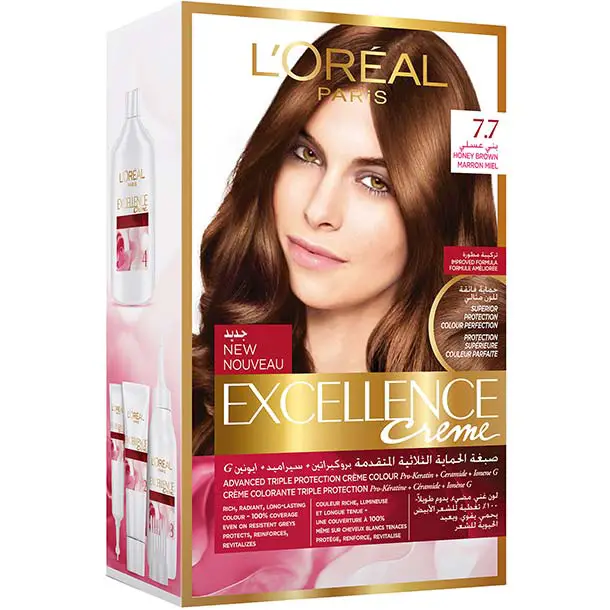 Turn up the magic in your hair with this gorgeous night-sky Punky Color Midnight Blue hair dye! If you want a brand new bold look, you might want to try this for sure.
This product nourishes your strands, prevents breakage and over-drying, leaving hair silky soft, and healthy-looking. Achieve your hair goals and stand out from the crowd!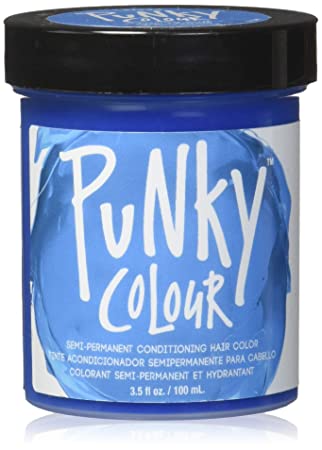 With excellent reviews from customers, this product requires three minutes to work and is a semi-permanent dye.
Though we can't guarantee gray coverage nevertheless, you'll feel unique due to its conditioning effect.

Available in a vast range of colors to add stunning hues, maintain vibrancy and lick up color between salon visits.
Furthermore, it enables you to color while you cleanse, instantly infusing color with every wash.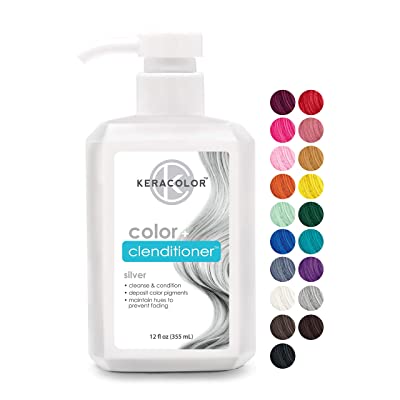 Most brunettes worry about their color getting brassy; the easiest way to preserve the hue is by swapping in a purple shampoo for dark hair. Garnier's nourishing formula is great if you want an entire color overhaul. With avocado, shea, and olive oil base, it gives hair a perfect shine. However, olive oil is suggested if you have more textured hair. The hydrating base will ensure that the dye won't penetrate the area during the rinse, providing the color stays the same around the whole head.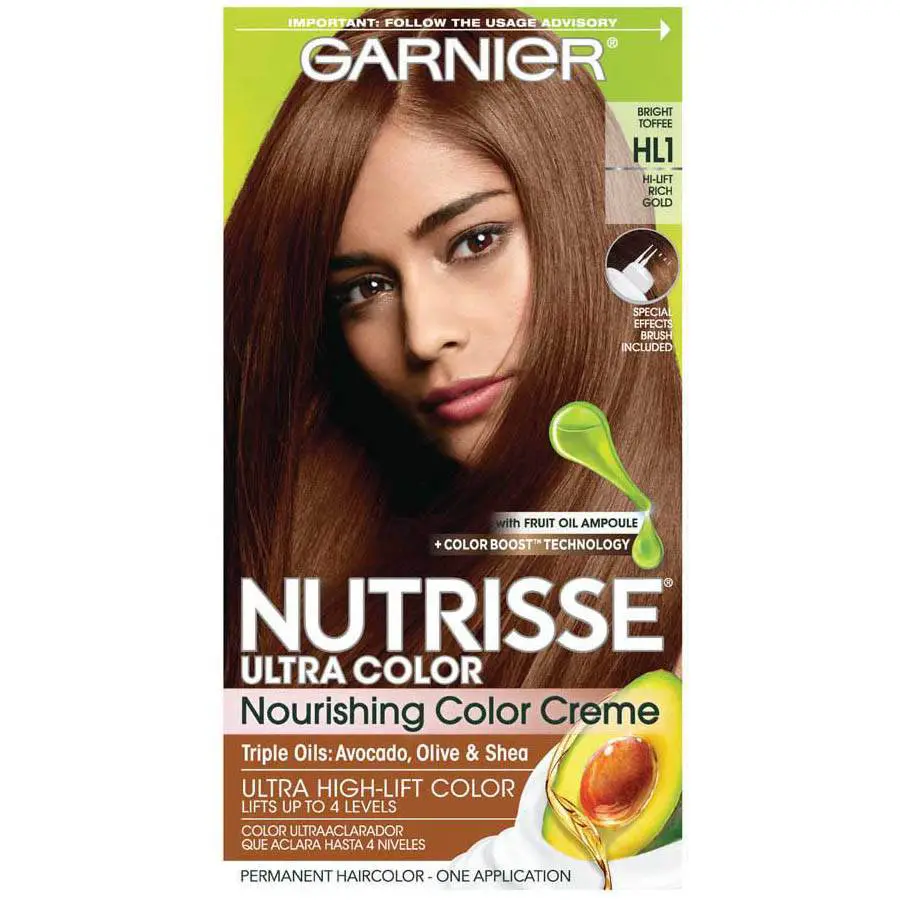 We are sure you would love these budget-friendly product recommendations for dying your hair at home.
Related Articles