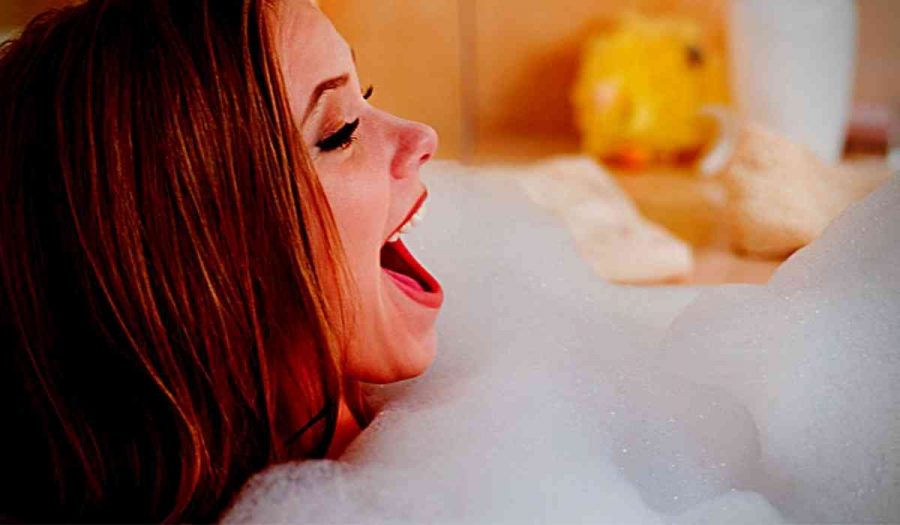 The Best Unscented Body Wash
Introduction
The fragrance in the body wash is undoubtedly an appealing and mood changer weapon, but some people don't like to be surrounded by such fruity smells. For those, the unscented body wash was designed and created with a combination of delicate features. Also, when investing in a body wash, you must check the ingredient list and find out whether the product is fragrance-free and sulfate-free or not. Otherwise, you will end up having something irrelevant and disturbing to yourself. However, sulfate is a substance that can provide harm to your skin. That's why it's better to buy sulfate-free products [1].
We have shortlisted the best unscented natural body wash for your consideration. Read the full article and pick unscented organic body wash according to your skin type.
Ten Best Fragrance Free Body Wash
The unscented exfoliating CeraVe body wash is formulated with salicylic acid and ceramides. Similarly, both ingredients work effectively in treating rough and bumpy skin.
Moreover, it unclogs the deep skin pores and cleans dead skin cells and also provides ultra smoothness to the body. Hence, people having dry skin should definitely give it a try.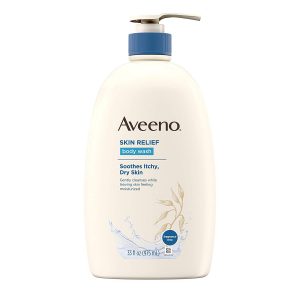 Aveeno unscented body wash results perfectly on sensitive skin and provide relief to irritating and damaged skin. Moreover, the special formula contains a powerful oat ingredient that has remarkable properties for the skin. Therefore, it's highly recommended for those who do not like fragrances at all.
The seaweed body wash is free from synthetic fragrances, SLS gluten, parabens, cruelty and other harmful substances. Similarly, it is formulated with organic ingredients and an essential oils blend that can heal the ultra cracked and damaged skin. The seaweed unscented antibacterial body wash works as a shaving cream also and is environmentally friendly.
The Vanicream body wash is specially designed to deep cleanse sensitive skin and provide smoothness. Furthermore, it has no aggressive fragrance and free from sulfate, lanolin, and parabens. Therefore, buyers of this body wash are extremely satisfied with the results and found the product helpful in getting rid of skin irritation and allergies.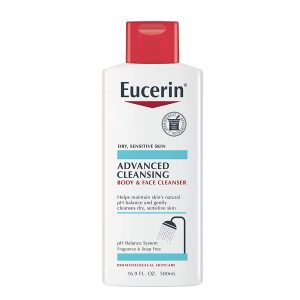 The Eucerin body wash is not only ideal for cleaning your body but is also beneficial in cleansing the face. Moreover, it is an unscented, soap-free and non-comedogenic product.
Above all, it unclogs the pores, hydrates skin and protects from damage. Hence, it works finest on sensitive and normal skin.
The breakout, allergic skin make one look unattractive. You need to change your body wash with an ultimately organic and unscented one. Here is Cetaphil Ultra Gentle body wash for your irritating, allergic skin. Additionally, this unscented body wash is non-comedogenic, designed especially for sensitive skin. Hence, it has hydrating properties that work as a moisturizing body wash.
It is one of those products which are difficult to resist because of its wonderful features. Similarly, the Lipikar body wash has multi-functions including skin hydration, cleansing pores deeply, and gentle on the skin.
Above all, it's enriched with glycerin, shea butter, niacinamide, and unaromatic and sulfate-free substances. Moreover, it's best to use it on sensitive and dry skin and get hydrated for the whole day.
The specially designed plant-based formula works ideally in clearing skin and protects from harm. Furthermore, dove sensitive skin unscented nourishing body wash is free from toxic elements and doesn't cause any skin irritation.
Moreover, it gives moisture to the skin right after wash and makes the skin smooth instantly. Thus, customers on Amazon gave positive feedback for the product and highly recommended the dove unscented body wash.
This Eucerin fragrance, dye and soap-free body wash is created with an essential oil blend and other organic ingredients.
Users with dry skin would really find the product helpful as right after wash it provides moisture to the body. However, its creamy texture is easy to apply and convenient during the shower. Hence, it no doubts the best solution for dry and rough skin
The rich formula of Caprina unscented exfoliating body wash is combined with zinc, fatty acids, proteins, nutrients, essential oils and vitamins.
Moreover, the fragrance-free formula provides ultra hydration and nourishment to the skin and unveils the brightness. Hence, use it on dry and cracked skin regularly and get desirable results.
Conclusion
Lastly, as mentioned above, the best-unscented body wash is gentle for the skin and heals the damage that makeup and unauthentic cosmetic products did to your body. Hence, grab one of your favourite body wash and enjoy your every shower.