Introduction
Every skin is beautiful in its own way. But in this world where we are facing many social problems, black skin is another big issue. Most girls are suffering from various skin issues; all they want white and clear skin. But it is impossible without a proper healthy diet and workout routine. But for quick results, women use whitening creams that include toxic and harmful ingredients. Most whitening creams contain "Hydroquinone," which can lead to severe skin diseases, including "Exogenous Ochronosis." [1]
The harmful reactions can cause more damage to the skin. This is why the regular use of natural products and intake of fruits like apricots are way best for skin whitening. Apricots are enriched with more than 70% sugar, 11.50 crude fiber, 8% proteins, 2% crude fat, Vitamin A, C, K, B complex, citric acid, malic acid, and 4% other minerals. [2]
Moreover, its antioxidant and anti-inflammatory ingredients can prevent cancer and heart diseases. [3] These all ingredients are highly beneficial for our health, by taking apricots in a diet can get one healthy and glowy skin.
Apricot for face whitening is a hot topic among beauty enthusiasts because it is an effective ingredient for skin. Since so many are aware of the properties of this fruit and want to have a great complexion, they are sure to be thrilled when they discover that apricots for skin whitening are wonderful. It will be a preferred product among those looking for something that will make their skin look healthier, fair, and more radiant.
Apricot Advantages for Skin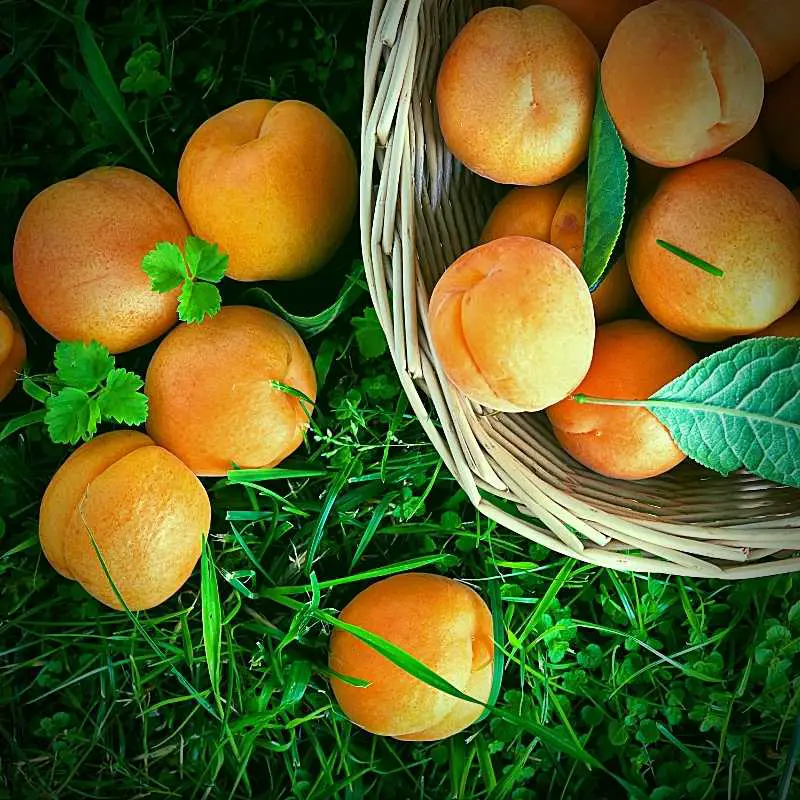 The fruit apricot has numerous skin and health benefits. It is enriched with Vitamin A that boosts the eye's health, and fiber is helpful in maintaining blood pressure and regulates the digestive system. Moreover, Vitamins are helpful for skin health and provide more glow and beauty to the skin. Apricots are best for face whitening, it will make your skin look firmer and smoother. It will also improve the overall appearance of your skin.
The benefits of apricot for skincare are manifold. The fruit is commonly used in the eastern and western world for many centuries. People from all over the world have found it useful in a variety of ways. It is an excellent natural remedy for people for skincare, especially for those who suffer from acne. Apricots contain very little fat, which is beneficial for those who need to reduce their weight to look younger. The oil extracted from the fruit can soothe irritation and can be used as a gentle moisturizer for your skin. Some major brands of skincare products are using Apricot for face products. The popularity of apricot-based products is such that several skincare websites are selling apricot creams.
Apricot Benefits for Skin Whitening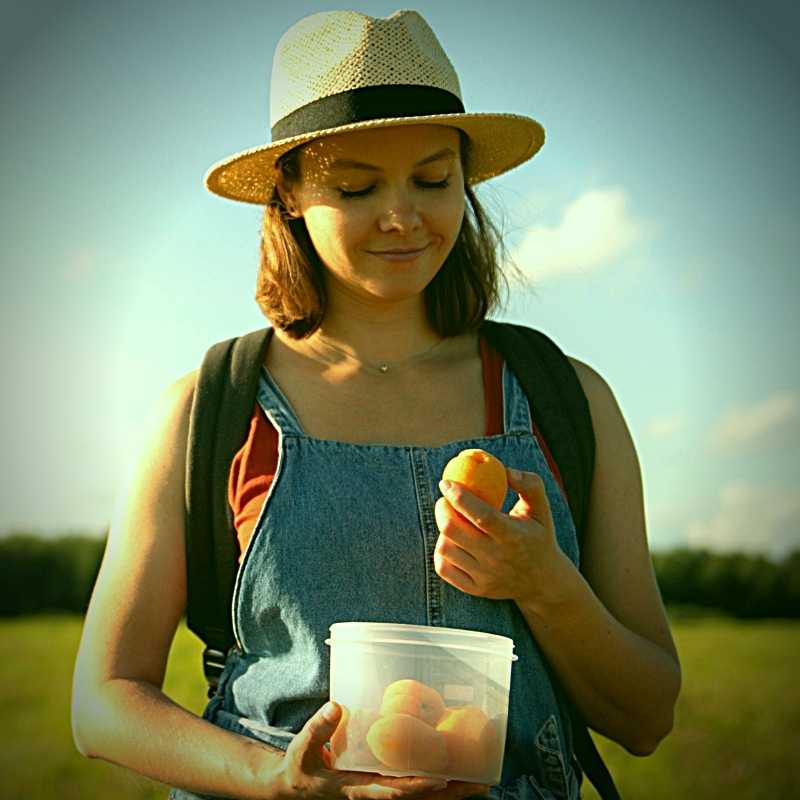 Apricot for the face is well-known for giving a bright complexion. It has a combination of nourishing and moisturizing components that give great results. Its ingredients help in getting rid of the fine lines and wrinkles in the face. Besides, it prevents the damages that are caused due to exposure to the sun. This fruit is also very beneficial for those who have age spots on their skin. It helps them get rid of the unwanted brown colored spots without any difficulty. It is a good option for people who are interested in treating skin problems.
All the ingredients in apricot help the skin cells by bringing back the natural collagen and elastin. The proteins are also prevented from degenerating. This prevents the appearance of wrinkles and fine lines in the face. The best part is that it helps in protecting skin from harmful rays of the sun. It also makes it less vulnerable to the harmful effects of the elements.
Apart from treating the fine lines and wrinkles in the face, it also helps in making the skin look glowing and vibrant to get a beautiful appearance. Moreover, it is also beneficial for those who have dark circles under their eyes. The skin around the eyes seems dull due to lack of oxygen. However, the goodness of Apricot for face comes in when we keeps the skin moisturize and well-nourish, which helps in keeping the skin free from all the kinds of skin problems.
Remedy
Grab an apricot, cut it into thin slices. Then place the apricot slices on your damaged skin like pigmentation or other, then remove it after 10 minutes. Thus, you can see instant results and can get clear and fair skin within minutes.
Health Benefits of Eating Apricot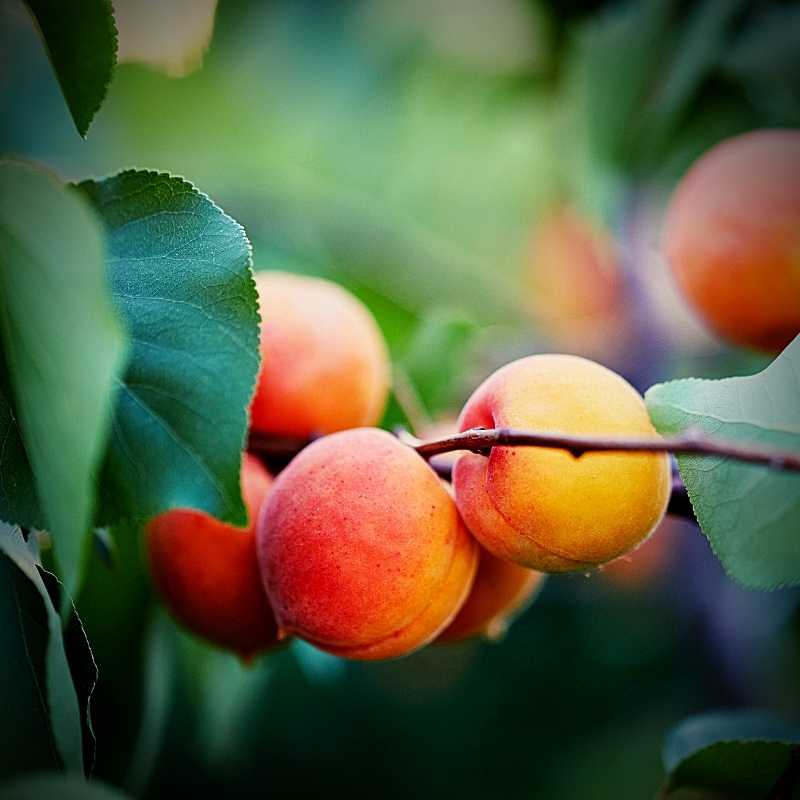 If you are looking for a great snack that will not only satisfy your sweet tooth but also will help you stay healthy, then you should try apricots. Apricot helps to prevent many different illnesses. Apricots contain fiber and many vitamins, especially vitamins C and A. They also have a high amount of potassium, iron, and magnesium. They are rich in selenium and provide the body with B vitamins. There are some important things that you need to know about eating apricot for your good health so that you are sure to get the maximum benefit.
It is beneficial for Diabetic Patients and can treat diabetes. It contains very less amount of carb and calories which a diabetic patient can consume.
The apricots can regulate blood pressure and sugar level. Moreover, the potassium in apricot is beneficial in maintaining heart health. Also, it controls cholesterol levels too.
Apricots can help one with weight loss
It can strengthen Bone health
Apricots are one of the best sources of iron. Those who are suffering from Anemia should add apricots to their regular diet.
Apricots can prevent cancer, liver damage, and other hazardous diseases. The inflammatory and antioxidant traits help strengthen the immunity system and prevent those severe diseases.
It is a great natural cleanser that helps remove excess dirt and grime from the skin and prevent acne.
Another benefit is their ability to keep the skin and hair healthy and shiny.
They also help to prevent sunburns, and that they are high in potassium is a bonus.
Therefore, apricots are rich in vitamin E, an antioxidant that protects your skin from free radicals, which may lead to premature aging.