Many people suffer from frizzy hair. The causes of frizzy hair can include using the wrong type of shampoo and conditioner, too many styling products, and exposure to humidity and sun, including genetics.
If you want to get rid of curly hair, you must first determine the source of the problem and then address it.
The 12 Most Demanding Hair Straightening Creams For Natural Hair

What Is The Best Method For Dealing With Frizzy Hair?
Adding a hair mask to your hair after you wash it can help prevent frizzy hair. Apply a serum or nourishing oil to wet hair to keep frizz at bay after showering. Moisturizing is essential for avoiding frizz in the first place because dry hair tends to get frizzy.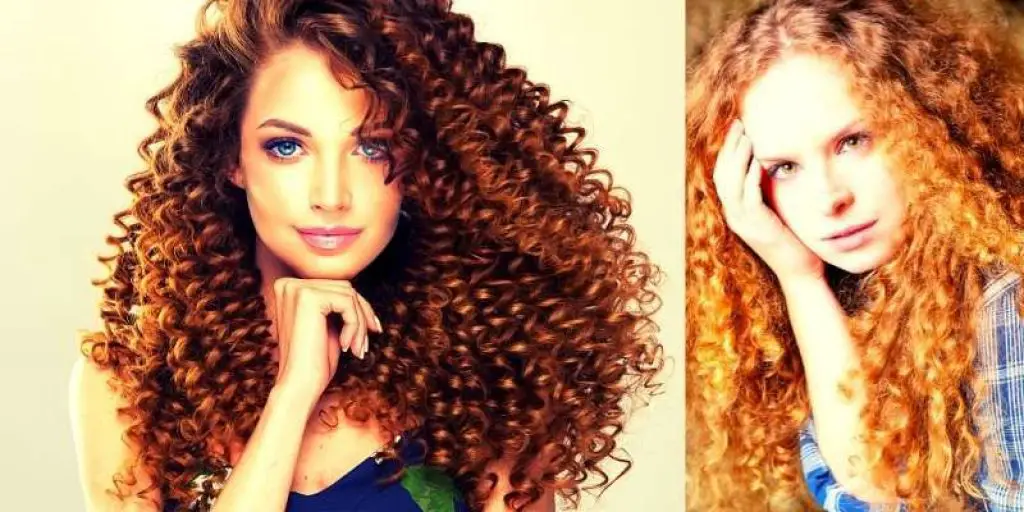 Style your hair with a curl-defining gel after using moisturizing products to enhance your curls. You can protect your hair from frizz with certain hairstyles if your hair is naturally frizzy. It doesn't matter what's causing your hair to get frizzy; the right products and hair care methods can make a big difference. 
Different Types Of Frizzy Hair
Factors that cause frizz include dry or damaged hair, high humidity, or naturally curly hair. Treatment of these types of curly hair requires a unique approach.
Make sure to keep in mind that if your hair isn't normally frizzy but seems to be getting curlier, you might want to see if the frizz is a curl in the making. After revealing your actual hair type, the Curly Girl Method and other styling routines that teach you how to care for and style your curls properly should be studied.
Another type of frizz is caused by over-applying products and frequently touching your hair. Frizz can also appear in different parts of your hair, including:
The cuticle (outer layer of the hair strand) raises and opens when your hair is damaged, dry, or chemically treated, allowing moisture to seep in, causing swelling and frizz. As a result, if you want your hair to look smooth and frizz-free, you must ensure your hair cuticles are flat and sealed.
Possible Causes Of Frizzy Hair
Blow-drying too much can cause hair to become dry and frizzy if done incorrectly or too frequently.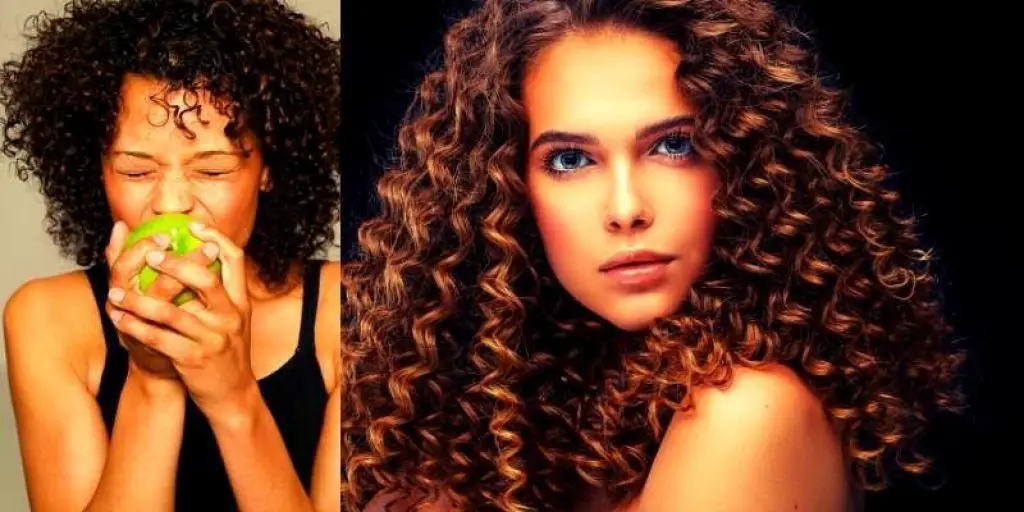 There's no water in the air: Frizzy hair results from a deficiency in natural oils, proteins, or essential fatty acids.
Humidity
Haircare product chemicals: The coconut-strawberry hair product you've been using for years may be causing frizz in your hair. Make sure you don't get fooled by its enticing aroma.
How Do I Get Rid Of Frizzy Hair? 
13 Common Ways To Get Rid
1. Get Haircut Regularly
Get rid of dry and dead ends. When you notice fraying, it's best to get a haircut right away before it gets worse. Split ends can cause more damage and frizz up the strand. 
2. Avoid Too Much Hot Water Bath
The hot water in a shower may feel good on your muscles, but it doesn't do much for your hair. "High temperatures can cause the cuticle to raise, and when the cuticle is raised, hair needs more moisture." However, you don't have to suffer through a shivering shower.
3. Wash Wisely
Alcoholic products tend to dehydrate the hair, which in turn causes the hair to search for moisture. Using shampoos that contain hydrating ingredients such as glycerin can reduce frizz. As a humectant, glycerin absorbs moisture from the air to moisturize hair strands.
4. Mask The Frizz
Apply a moisturizing hair mask to your mane once a week. Almost any oil (not mechanical oil) can do wonders for your hair, including coconut oil, argan oil, and others.
The moisturizing formula contains olive and meadowfoam seed to penetrate the hair and bring moisture straight to the roots, while sweet almond locks in moisture.
5. Avoid Harsh Hair Rubbing
The cuticle of your hair is disrupted when you rub your towel aggressively against it. To avoid friction frizz, dry your hair in a towel turban. You can also reduce friction by switching from cotton to silk pillowcases. A pillowcase made of the slippery fabric allows the hair to glide across it instead of getting tangled in it.
Try pulling your hair back into loose buns if you shower at night or preserve your blowout for the second day. As you toss and turn, your hair stays out of the way, and it prevents morning tangles.
Avoid a regular brush and replace it with a wide-toothed comb when brushing your hair. When your brush has fewer bristles, your hair is less likely to be friction-damaged and less likely to break from forcing thick tangles through rows of bristles.
6. Use Anti-Frizz Reinforcements
Depending on where you are going, make sure you have the right products. In a humid, dry climate, you can spray Neon Lights Dry Oil Spray on your hands and then run it through the ends of your hair if you notice increased frizz.
If you have curly or wavy hair, this will help to calm down the frizz without saturating it while also helping to correct the wave pattern." he says.
7. Microfiber Towel
Use a microfiber towel or turban to keep your strands from frizzing as soon as you get out of the shower. Regular cotton towels can cause frizz and breakage when they rub against damp, delicate strands. 
8. Avoid Frequent Hairspray
There is a possibility that hairspray contains a high percentage of alcohol, which can dry out your hair, resulting in frizz. Soft & Flexible Finishing Hairspray moisturizes your hair and keeps it soft.
9. Use Keratin
For a long time, keratin keeps frizzy hair at bay. In-salon treatment can last up to 6 months and can take up to a few hours. It's a splurge, but it's worth every penny.
10. Hair Serum
A hair serum provides shine and moisture protection to the hair. Damaged hair cannot be repaired with hair serum, but it can be protected from the elements, helping to retain moisture.
Make sure the serum you choose is moisturizing, such as John Frieda Frizz Ease Extra Strength serum.
11. Use Heat Protectant Creams
When you use a blowdryer, hair iron, or curling wand on your hair, you can damage your hair strands and cause serious frizz.
Be When blow-drying, straightening, or curling your hair, be sure to apply a heat protectant.
Adding a heat protection layer to my hair makes it feel silky without weighing it down.
12. Use Mousse 
When your hair starts to frizz up around the hairline or roots, wet your hands, rub the smallest amount of mousse between your hands to dilute it, then smooth hands over roots and hairline to make your hair look sleeker. 
13. Silk Pillowcase At Night
If Silk protects your hair while you sleep since you're still sleeping on cotton and wake up with frizz.
It Keeps your hair's natural oils in check, which is especially important if you have chemically treated hair.
What Percentage Of Population Has Curly Hair

Simple Home Remedies For Frizzy Hair
The lack of moisture in hair contributes to its proneness to frizz. Frizzy hair is worse in humid and wet weather.
To retain moisture, dry hair tries to draw moisture from the air by expanding its cuticle or outer layer. This causes each hair's cuticle to swell instead of lying flat. The cuticle's overlapping scales separate and rise to the surface when exposed to moist air. This results in frizzy hair.
Frizz can be exacerbated by using products that dry hair out. Alcohol-based styling gels, as well as alkaline shampoos, fall into this category. Heat-activated styling tools can also dry out hair, causing it to frizz out of control.
Hair that is brittle and frizzy can be smoothed out with the help of home remedies that restore moisture. Increased moisture can also benefit hair health, a nice side benefit.
Apple Cider Vinegar
The pH level of healthy hair is between 4.5 and 5.5. Cuticles remain closed and flat when the hair's pH level is in this range. Hair's cuticles can open up and become frizzy if it becomes too alkaline.
Because of its alpha hydroxy acid content, apple cider vinegar has a slight acidity. So, anecdotal evidence suggests that applying it to the hair may help control frizzy locks. However, more research is needed.
In addition to helping remove product buildup and making hair appear shinier, apple cider vinegar can also help deodorize hair. The antibacterial and fungicidal properties of apple cider vinegar are a bonus. However, no studies have shown that it is effective in reducing dandruff.
Your hair can benefit from the benefits of apple cider vinegar by following these instructions:
1/3 cup organic apple cider vinegar should be added to 1 quart of warm water.
Apply as much as you think is necessary. You can either store the remainder of your hair or use it all, depending on the thickness and length of your hair.
Do not wash your hair for 1 to 3 minutes after applying the mixture.
Allow drying in the shade.
Air-dry.
Use every week.
The smell of apple cider vinegar may be overpowering, but it should dissipate after rinsing.
Coconut Oil
A lot of lauric acids can be found in coconut oil. With regular use, coconut oil is an excellent moisturizer for hair and can help prevent protein loss.
Increase moisture and reduce frizz by pre- or post-treating hair with a small amount of coconut oil. To put it into practice:
Your palms should be lightly scented with organic coconut oil.
Massage it into your hair and scalp.
Leave it on for 15 minutes, then turn it off and remove it.
To get rid of the coconut oil, shampoo your hair.
After shampooing, rub a small amount of coconut oil into your hair and let it sit for a few hours or overnight to use as a hair mask.
Avoid oil stains by sleeping on an old pillowcase or soft towel instead of a new one if you're using coconut oil as an overnight treatment.
Argan Oil
Oleic acid and linoleic acid, both found in high concentrations in argan oil, are excellent moisturizers. Vitamin E is one of the antioxidants found within.
Many people who use argan oil swear by its ability to shield their hair from the damaging effects of heat, such as that produced by hairstyling tools or the sun. These claims, however, are unsupported by scientific evidence.
To try and reduce frizz with argan oil:
Using a few drops on wet hair, style as desired.
Make sure to apply the oil evenly from the scalp to the ends of your hair. A comb or brush can be used to distribute it from the roots to your ends, or you can use your fingers to comb it through the length of your hair.
Use only a little oil at a time, and excess can make it more oily.
Using argan oil on dry hair in between styling sessions is another option.
Avocado
In addition to being a trendy topping for toast, avocados are also an excellent source of protein. Vitamins A and E and other nutrients are found in this superfruit, which may help strengthen your hair.
Moisturizing and frizz-controlling properties make it an excellent choice for dry hair.
Make your avocado hair mask at home!
Using an avocado that is ripe but not overly large, mash it.
Make a mask-like mixture by combining 2 to 4 tablespoons of coconut oil. It should not be runny.
Apply the mask liberally to your hair and scalp.
Use a plastic cap or a towel to cover your hair.
Do not remove the mask for at least twenty to thirty minutes.
To remove the mask, give your hair a good shampooing.
Apply this hair mask to your hair one to two times a week.
Egg
In terms of nutrients and fats, eggs are particularly high in saturated fats, biotin, and other vitamins. Some claim an egg mask can make hair healthier, shinier, and less prone to frizz, but the evidence is mixed.
If you are allergic to eggs, do not use this treatment.
Use an egg to make a hair mask
Two eggs should be frothy when whipped.
Hair and scalp should be treated with the egg mixture.
Use a plastic cap to cover your hair.
For 15 minutes, keep the mask on your face.
Rinse thoroughly.
This treatment can be adapted by using coconut oil or argan oil in place of one egg. Once or twice a week, use the same method.
Tips To Prevent Frizzy Hair
To look after your hair is to look after yourself. Maintaining a well-balanced diet is the most effective strategy for accomplishing this. A lack of nutrition can cause hair loss and dullness.
You can improve your hair's health and reduce the amount of frizz by following these additional tips:
Don't slather on too much conditioner.
Using too many shampoos and conditioners can cause hair to become dry and unmanageable. Between washes, even the oiliest hair should be given a break.
Turn down the heat a notch or two.
Frizz and heat are a match made in heaven.
Cool or warm water should be used to wash and rinse your hair.
This also applies to how you dress.
Don't use your styling tools to their full potential.
Before styling or blow-drying your hair, use an anti-frizz or smoothing cream to protect it.
Protect your hair from humidity.
Keep your hair protected from the elements even if you can't stay inside when it's raining or humid. While wearing a hat can help keep your hair dry, it can also make it harder to absorb moisture from the air. Wear a hat or a scarf. Serums that remain on the skin after washing them can also be beneficial.
De-frizz your hair without giving up your workout. Working out can quickly wreak havoc on your hair if you have frizzy locks. Keep your hair covered with a baseball cap or bandana when playing sports or swimming.
Make hair care a top priority in your daily routine. You can maintain a sleek look no matter the weather or activity by using weekly masks and products designed to reduce frizz.
How To Straighten Hair At Home Naturally? | 10 Best Ways To Straighten Your Hair

6 Common Tips Avoid Frizzy Hair
The following tricks will help you get rid of dull, dry, and frizzy hair for good.
1. Banana Mask
Bananas contain nourishing properties that can nourish your scalp and hair deeply. The product also removes excessive frizz from your hair, leaving you with manageable tresses. Take one banana and mash it into a paste to make a banana mask. You can apply it to your scalp and your hair if you add some honey to it. Rinse it off with cold water.
2. Hot Oil Massage
You can also permanently remove frizzy hair by giving your hair a hot oil massage. Warm some coconut oil briefly before massaging your hair. Massage your hair with your fingertips and leave the oil on for 40 minutes. Use a gentle shampoo and lukewarm water to rinse it off. Hot oil massage sessions not only hydrate your scalp but also prevent further damage.
3. Opt For Buns
If your hair tends to get frizzy quite easily, then keep it in a bun. The bun keeps your hair from getting damaged and is also stylish. Besides buns, many other hairstyles keep your hair protected. Once you do this trick, your hair will be frizz-free and free from all damage.
4. Japanese Straightening
You can also use the Japanese hair straightening technique to eliminate frizzy hair permanently.
As a result of this process, your hair becomes less frizzy. However, the results are a little different from those of the keratin treatment. For more than a year, your hair will remain frizz-free and straight with this treatment.
5. Start Brushing Your Hair When It's Still Wet
When combing your hair, don't wait until it's completely dry. Using a wide comb, begin combing your hair once it is semi-dry to minimize frizz. Let it dry naturally and comb it through regularly to make your hair smoother.
6. Vitamin E Oil Mask
Mix Vitamin E oil in a ratio of 1:5 with almond oil. Combine the two oils well and warm them slightly. You should massage this oil into the scalp and make sure you cover the roots and tips of your hair well. Rinse with warm water after leaving it on for at least an hour. It hydrates and moisturizes at the same time. In addition to olive oil, argan oil, avocado oil, and jojoba oil, you can also use these oils in this remedy.
Can A Hair Dryer Reduce Frizz?
When drying hair, start from the middle of your head. If you start at the ends, you will end up with strands that are too small to blow dry properly. You should avoid brushing your hair while drying. This can result in breaking hair strands. Dry hair at home only or with the use of low heat or no heat for a quick, no-damage blow dry.
Heat tools aren't the best option if you've got frizzy hair, but there is an exception to this rule. A blow dryer doesn't have to cause more frizz if you know what you're doing.
How Can I Prevent My Hair From Being Frizzy After I Wash It?
If you have frizzy hair, you're probably blow-drying it frequently after washing it. You're damaging your hair if you use your curling iron, straightener, or other heat tools daily. As a result of the damage, hair becomes dry, which in turn causes it to become frizzy. If you want less frizz, you'll need to switch up your heat styling routine or use products that target frizzy hair while you style it if you want to achieve success.
In the same way that sunscreen is applied to the skin, a heat protector product should be applied to your hair before using any heat tool. If you decide to heat style your hair, you can do so with less damage. If you've already tried Giovanni's best anti-frizz serum, you should also try this extra potent, binding anti-frizz serum:
A lower temperature setting for your styling tools can also help prevent further damage to the hair and loss of moisture. Temperatures should be kept between 250 and 300 degrees Fahrenheit if possible. Your hair will be less prone to frizz in the long run because it will take a little longer to achieve the desired curl (or straightness).
Preventing frizz from heat styling is as simple as not using it as often. Instead of using a curling iron, try curling your frizzy hair with wet curlers. Consider sporting your natural hair at least a few times per week as an alternative. The less heat you apply, the less frizz you will contend with. Besides, your natural hair is stunning, and you should show it off as much as possible!
How Do You Prevent Frizzy Hair In Humid Conditions?
Keep hair clean, not greasy. If the hair feels oily, comb the hair through with a wide-toothed comb and then brush. This prevents the buildup of natural oils. You should also limit the amount of conditioner you use.
It can make hair stickier and more prone to frizziness if it is too thick. Use a conditioning shampoo instead. Also, make sure your hair is well-ventilated. It may help blow dry your hair first, making hair drier and less likely to frizz.
What Can I Do About My Frizzy Hair?
1. Do not touch your hair! Avoid pulling or tugging on it because this can encourage further frizzing.
2. Apply a heat protectant such as FrizzFree Oil to your dry hair before styling to prevent frizz.
3. Use a wide-toothed comb or brush to distribute oil throughout your hair
4. Avoid blow-drying, flat ironing, and using heat to straighten or curl your hair
5. Use a strong conditioner that does not contain silicones or silicone boosters
How Do I Make My Hair Less Frizzy?
It is important not to shampoo your hair every single day. It's just not necessary. Shampooing removes oils and moisture from your hair. This causes the strands to become dry and, in turn, frizzy.
Also, if you wash your hair every day, you wash it with harsh chemicals. Wash your hair only twice a week. The next time you wash your hair, be sure to use gentle or sulfate-free shampoo.
How Do You Get Rid Of Frizzy Hair At Home?
If your hair is dry, it will frizz. To combat this, use a moisturizing shampoo and conditioner. Dry shampoos are the worst and will make your hair frizzy if used regularly.
If you wash your hair every week, you should use a clarifying shampoo once a month to remove product buildup. You can also apply conditioner to damp hair and then blow dry it straight. If it's too warm out, wrap your hair in a scarf or towel before drying to avoid frizziness.
How Long Do I Need To Do The Vinegar Treatment?
 To get rid of frizz, you will need to follow the procedure for two weeks. It is recommended to do this once a week if your hair is not too thin.
However, if you have thin hair or any health issue, you can give it a shot twice a month.
Are You Sick Of Frizzy Hair?
Try using a wide-tooth comb (rather than a brush) when brushing your hair. This can help untangle knots and tangles. Avoid getting too much product into your hair; if you have an extra product on your fingers, try rubbing them on the inside of your wrists and your ears.
Ensures your hair is completely dry. Finally, apply a heat protectant or leave-in conditioner before blow-drying to avoid frizz.
Therefore, there are many ways to get rid of frizzy hair. If you are looking for an easy and affordable solution, try using a conditioner or hair serum. These simple tips and tricks can help you avoid frizzy hair if you have more time on your hands. Regardless of which method you choose, you will begin to see results if you stick with it.
Anti-frizz shampoos and conditioners that are enriched with moisture. Frizz can be reduced by reducing the amount of heat and friction your hair is exposed to.
Frizz can be reduced by reducing the amount of heat and friction your hair is exposed to. 
Blond Highlights on Brown Hair