Introduction
Our skin suffers sunburn, acne, or premature skin aging every day and stumbles directly upon such skin-damaging factors. It is also hard to take care of your skin with the overwhelming climate change, unavoidable greasy foods, and whatnot. Extensive skincare routines require time, usage of chemical products that sometimes result in damaged skin. Also, it is expensive to have on-point skincare products. In this case, natural remedies for skin tend to work. Not only are they easy to find, but their origins are also well known, thus making them safe to use. 
According to a study, in the US, 32% of people stated that they are interested in purchasing organic natural products for skincare, whereas 31% are still going for chemical-based cosmetics. [1].
If we consider having a skincare routine with DIY natural ingredients rather than using ready-made cosmetics, then there are many benefits that we can observe.
Furthermore, research proved that DIY natural care for skin and homemade cosmetics are way more beneficial and safe for skin and no more different in providing results than market-based cosmetic products. [2]
Healthy and glowy skin requires raw elements that can directly and effortlessly cure the problem with lesser side effects. So, to take countermeasures for your damaged skin and acne treatment, I am bringing you guys ten extraordinary and effective home remedies that do wonders for your skin.
Coconut oil is considered a cure-all potion that has many uses. Whether it is about food, hair, or skincare, coconut oil benefits all; it protects your skin from dirt, pollution, and harsh UV rays that penetrate your skin and damages skin cells. Furthermore, coconut oil smoothes out your skin, giving you a more transparent look. Effortlessly removes dryness and moisturizes your skin. Coconut oil contains nourishing acids that naturally hydrate your skin. Lastly, its anti-bacterial, anti-inflammatory, and beneficial in acne treatment. [3]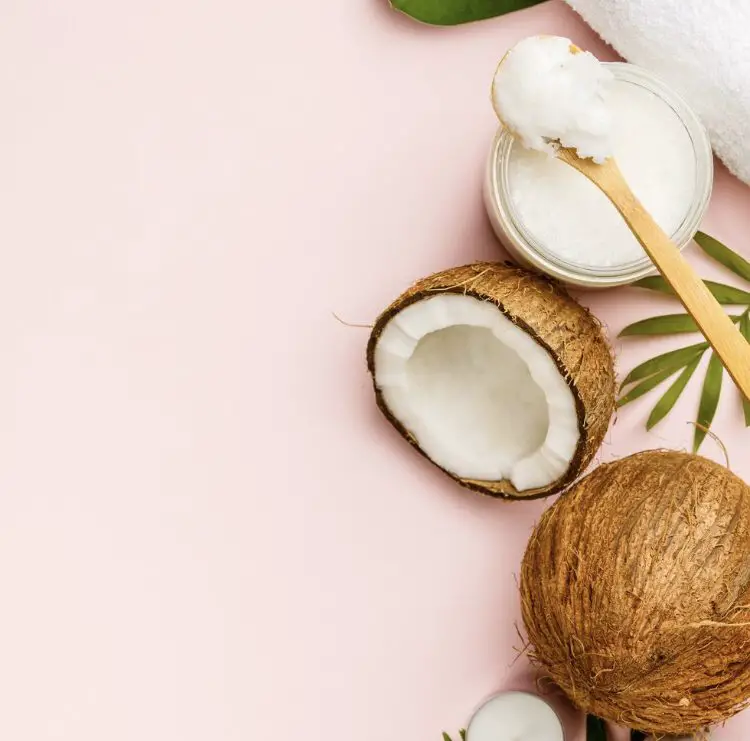 Aloe vera has many uses that benefit the skin and hair. Widely known for remedies that are phenomenal for healing skin. Aloe vera is excellent for dry skin as its gel absorbs effortlessly within your skin and moisturizes it. It also treats acne and burns. Aloe vera also prevents wrinkles and smoothens out your lines. It is an anti-bacterial that kills off acne-causing microorganisms. Aloe vera is beneficial to be in your skincare routine.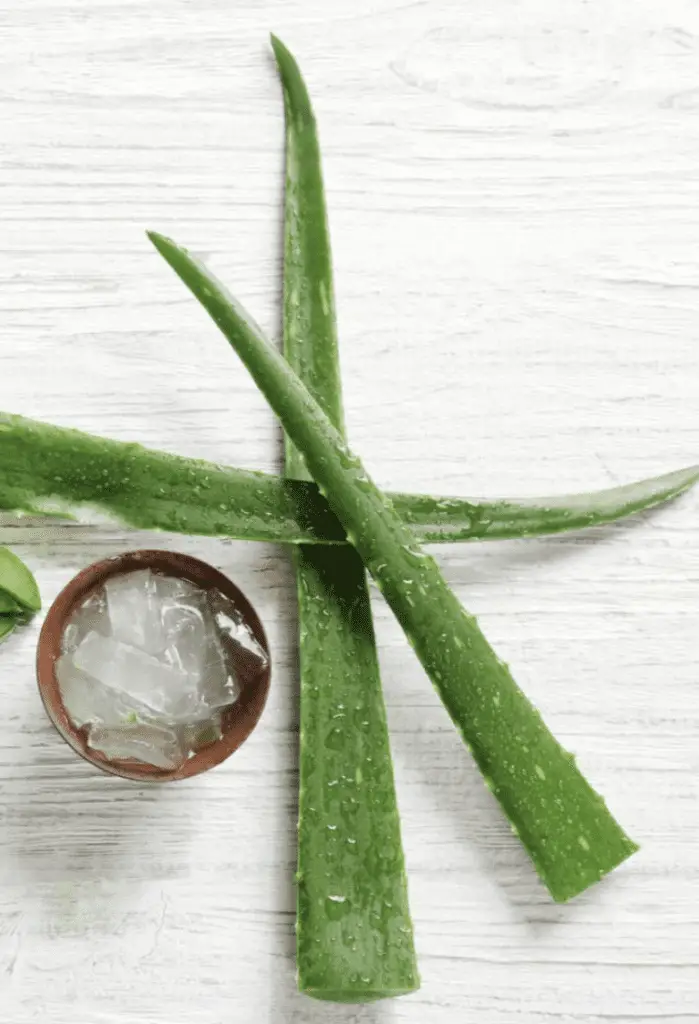 Honey, without a doubt, is an incredible elixir for skin remedies. It does magic on the skin in acne treatment and lightens scarred areas with anti-bacterial properties. When applied directly, Raw honey moisturizes your skin deeply and cleanses your pores. It is also commonly used for treating burns. Honey can be applied directly as a mask that results in drawing out actual moisture. It can hydrate even the driest of skin. Honey is a common ingredient for many skincare products that naturally gives your skin a radiant glow. Moreover, one can add honey in making lip balm; it can provide natural flavor and is an antioxidant [3].
4. Cucumbers
Cucumbers contain antioxidants that eliminate dark circles and prevent swelling/puffiness around your eyes. Its juices lighten acne scars and dark spots on your skin. Cucumbers have a cooling effect that diminishes any irritation, such as rashes and sunburns. Having vitamin C, cucumbers generates new skin cells that make your skin more healthy and fair.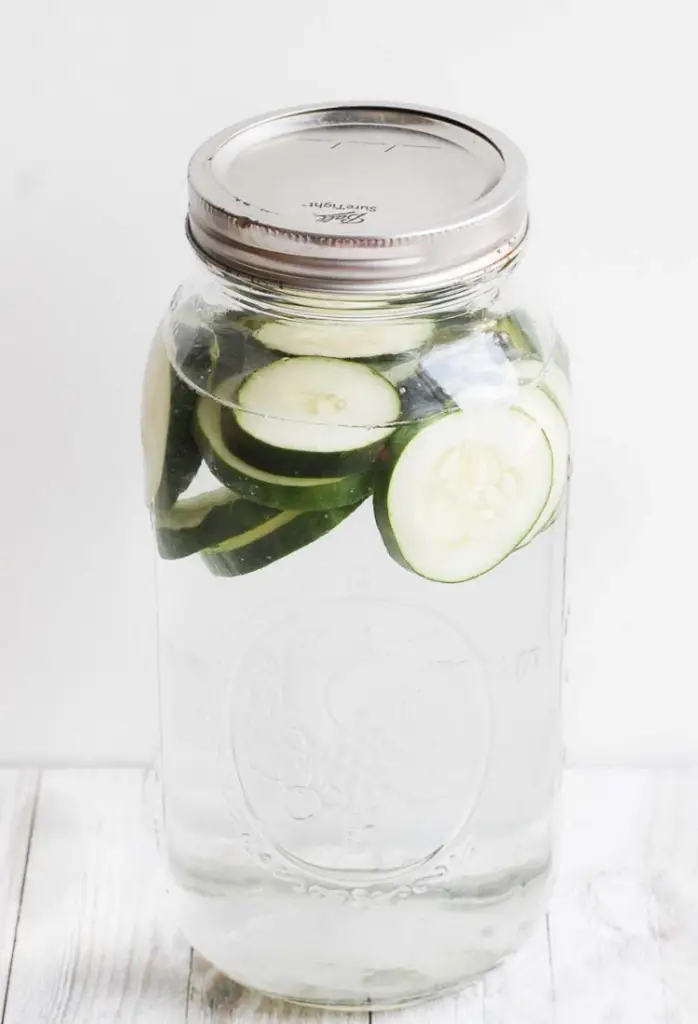 Milk has rich skin benefits. Containing vitamins B6 and D, milk grows new skin cells and avoids skin aging. Moreover, it moisturizes and heals your damaged skin. Raw milk makes your skin fair, lightening tan, and uneven skin tone. Milk can also treat acne and soothes irritation and redness. Milk cleanses your skin thoroughly, getting rid of dead cells along the way and softening the surface. Above all, containing antioxidants naturally eliminates the damage in your body, making it healthier.
Rosewater is one of the best natural remedies for skin and beauty product from ancient times. It has many health and skincare benefits, such as reducing acne and redness, giving off a glowing complexion. Rose petals are antioxidants that helps protect the skin and heals scars and burns efficiently. It has anti-aging components that reduce wrinkles and smoothens lines on your skin. Rosewater can also be used as a cleanser as it benefits the skin tremendously.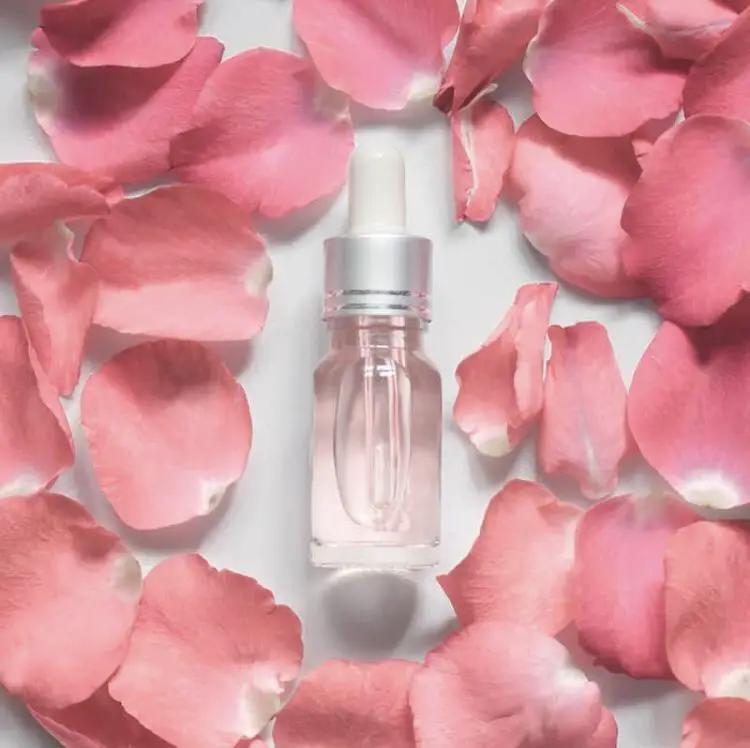 Argan oil is extracted from the kernels of the Argan tree. It is one of the famous home remedies for treating skin problems. Because of its rich fatty acids, Argon oil is popularly used in cosmetics, having many hair and skin benefits. It contains vitamin E that is very advantageous for your skin as it makes it healthier. Vitamin E also acts as an antioxidant, protecting and repairing skin. Direct application of argan oil moisturizes and reduces anti-aging effects on your skin. 
8. Raw Potatoes
Potatoes are fantastic for many purposes, whether eating or benefitting skin. Potatoes juices lessen dark circles and puffiness. Moreover, it reduces dark spots on your skin and brightens it. Potatoes prevent the itch from stings. Raw potato juice is a cleanser that can eliminate impurities on the skin.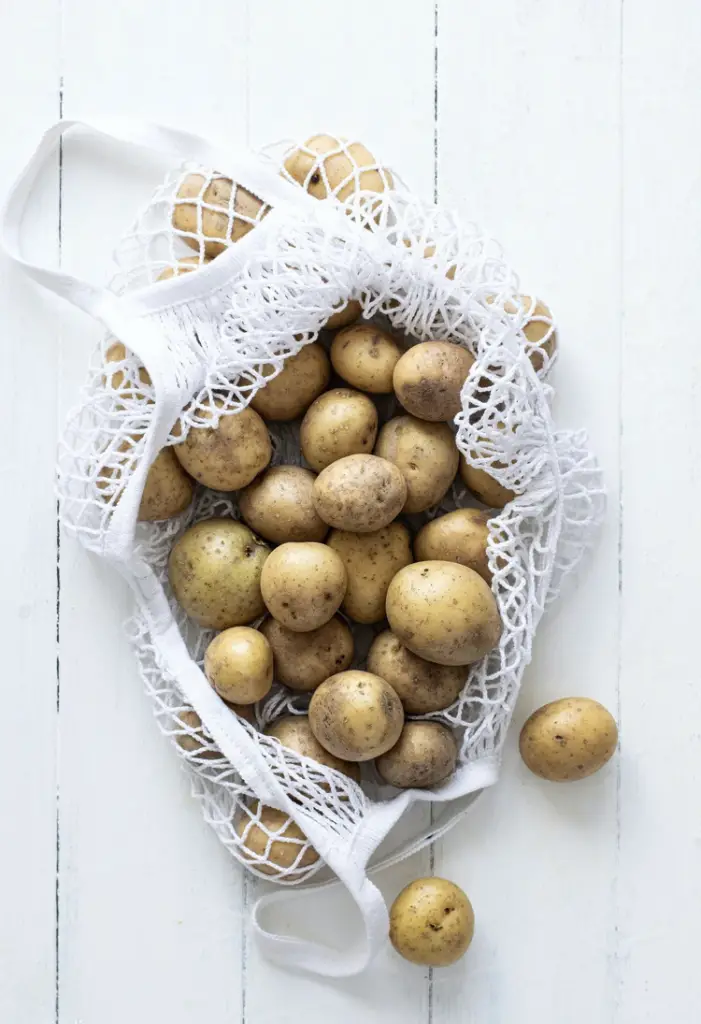 Yogurt has the remedy for all your skin problems! When applied to your face as a face mask, yogurt gives lustrous, youthful skin. Yogurt containing B vitamins indeed makes your skin glow and keeps it hydrated. Moisturizes your dry skin and removes dead skin cells and bacteria that result in acne and pimples. Yogurt contains lactic acid that prevents skin infections. It smoothes firm lines, also used as an anti-aging agent. Direct application of yogurt can give more effective results.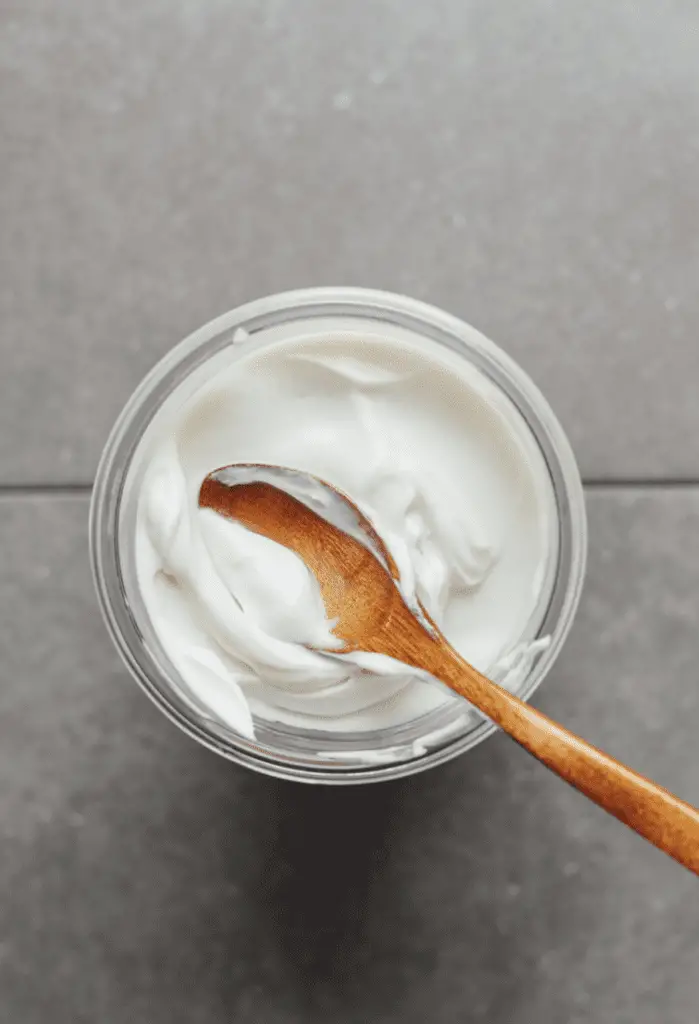 10. Lemon
These little yellow citrus fruits do magic on your skin. Lemons are anti-bacterial that can efficiently treat blackheads, acne, and pimples. Citrus acid in lemon reduces blemished areas, removes dark spots, and brightens your skin complexion. Oily skin is a significant problem and has many treatments- some results in total failure. Applying lemon juice can successfully be rid of excess oils from your skin. This fruit can also be used to heal your chapped lips. Lemons are commonly used to treat tan, uneven skin tones.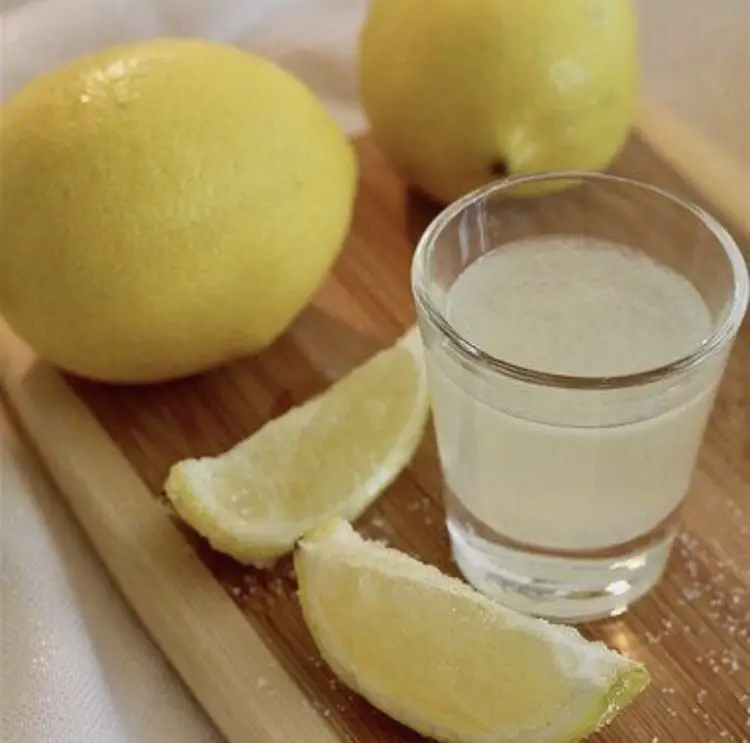 Conclusion
Please note that some of these ingredients might not be suitable for your skin types, so if any of the above natural remedies for skin cause discomfort or irritation, immediately rinse your face with cold water. I hope you find these remedies curative and fruitful for your skin treatment and transforming your dull skin into glowy skin. Do let us know if you find anything listed above helpful and share your healthy skin secret.
Read More Articles